Jollibee Continues Growth and Expansion in the Middle East, Opens New Store in the UAE
Manila, Philippines/ Abu Dhabi, UAE (November 16, 2020) –As part of its strategic global expansion plan, homegrown restaurant chain Jollibee recently opened its 48th store in the Middle East in the United Arab Emirates to long lines of eager customers while following strict safety protocols. The restaurant is located in Hamdan Street, known for being one of the busiest streets in Abu Dhabi, the capital of UAE.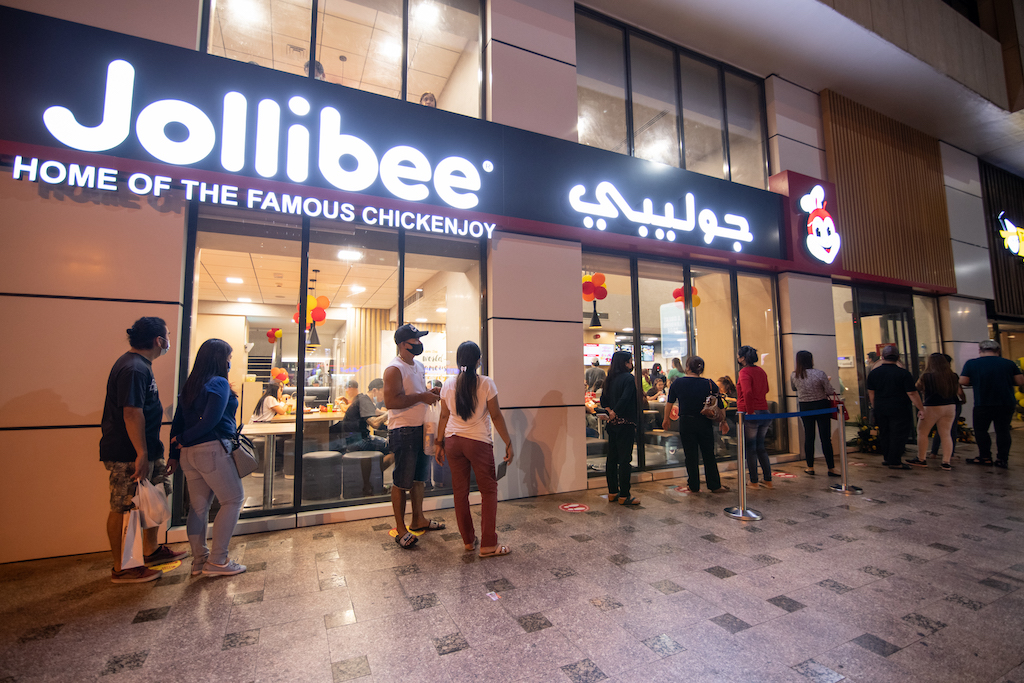 Over 2,000 pieces of the world-famous Chickenjoy were sold on opening day, and its first three days outperformed sales targets by over 40 percent. The first customer was an Arab mother who was eager to try Jollibee for the first time along with her two kids who came along with her for the opening.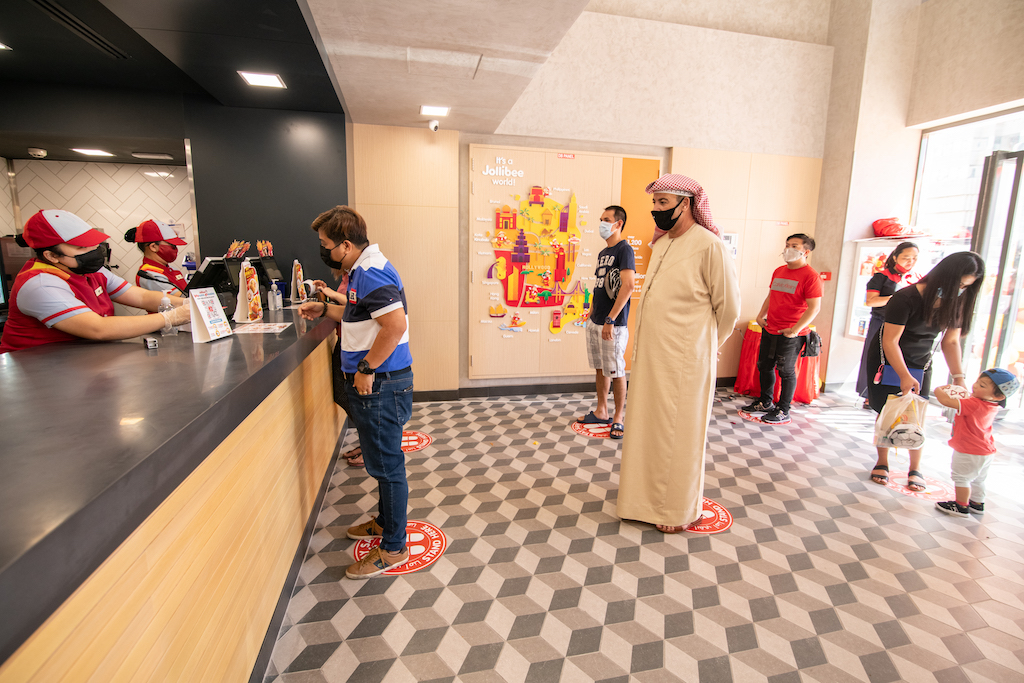 "We are truly grateful for the constant support of our customers in the Middle East," said Dennis Flores, President of Jollibee Foods Corporation for Europe, the Middle East, Asia, and Australia. "While we continue to have the support of Filipinos in the Middle East, we are also increasingly seeing more locals and migrants of other nationalities coming to our stores, and this shows that we are gaining traction amongst the mainstream market thus further increasing our customer base. We are excited to serve more of our fellow kababayans and local customers as we sustain our growth and expansion in the Middle East."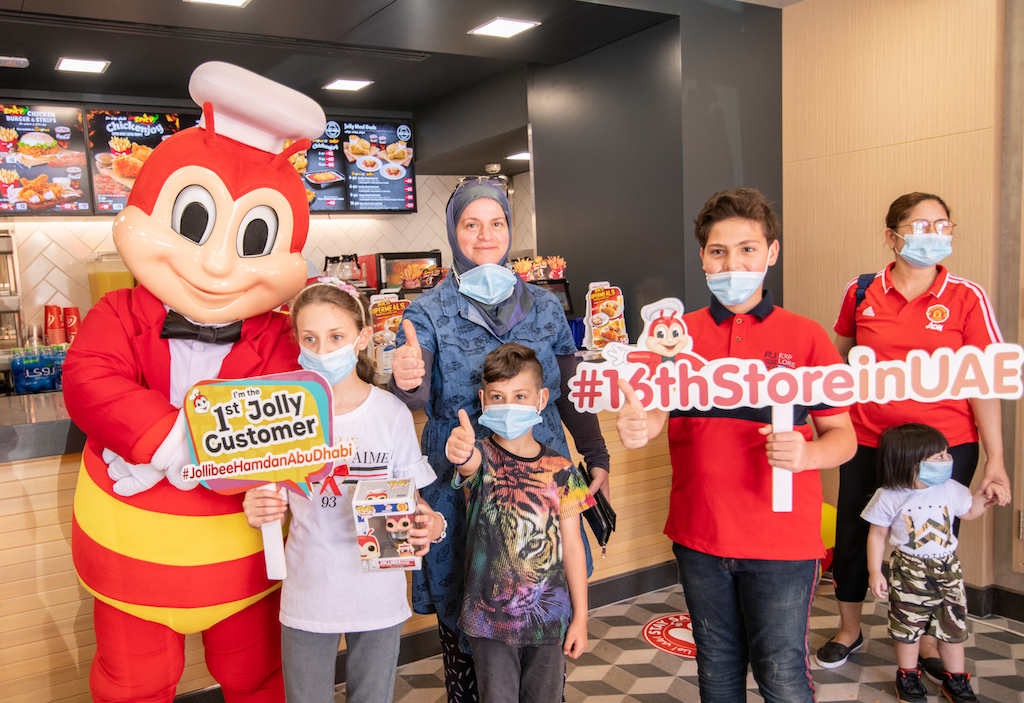 At present, Jollibee is present in all six of the GCC countries in the Middle East, namely the United Arab Emirates, Saudi Arabia, Kuwait, Qatar, Bahrain, and Oman. Jollibee currently has over 1,400 stores across the globe, with more stores scheduled to open this year.
About Jollibee Group
Jollibee Group is one of the fastest-growing Asian restaurant companies in the world. It operates in 34 countries, with over 5,800 stores globally with branches in the Philippines, United States, Canada, the People's Republic of China (including Hong Kong and Macau), United Kingdom, Italy, Vietnam, Brunei, Singapore, Saudi Arabia, United Arab Emirates, Qatar, Oman, Kuwait, Bahrain, Indonesia, Costa Rica, Egypt, El Salvador, Panama, Malaysia, South Korea, Japan, and India. It has 8 wholly-owned brands (Jollibee, Chowking, Greenwich, Red Ribbon, MangInasal, Yonghe King, Hong Zhuang Yuan, Smashburger), 3 franchised brands (Burger King and Panda Express in the Philippines, Dunkin' Donuts in certain territories in China), 80% ownership of The Coffee Bean and Tea Leaf, and 60% ownership in the SuperFoods Group that owns Highlands Coffee and PHO24 brands. Jollibee Group has entered also into a joint venture agreement with the Tim Ho Wan Group to open and operate Tim Ho Wan restaurants in Mainland China.
Jollibee Group is a significant investor in Titan Dining LP, the ultimate holding entity of Tim Ho Wan Pte. Ltd., and has a business venture with award-winning Chef Rick Bayless for Tortazo, a Mexican fast-casual restaurant business in the United States.
Jollibee Group has been named the Philippines' most admired company by the Asian Wall Street Journal for ten years and was honored as one of 'Asia's Fab 50 Companies' by Forbes Asia Magazine.
Jollibee Group has grown brands that bring delightful dining experiences to its customers worldwide, in line with its mission of serving great tasting food and spreading the joy of eating to everyone.