Marks & Spencer Food & Wine Christmas Gift Sets
This season, Marks and Spencer make gift-giving easy with the launch of their food and wine gift sets For A Christmas Like No Other. Choose from 14 food and wine bundles thoughtfully arranged in a charming metal tray, or 6 food & wine gift boxes in the signature M&S package. Each assortment will surely make the festivities even more special.
The selection offers several themed collections that will impress even the most discerning such as the Lavish Luxury gift set, or a decadent spread that will please sweet-tooth with the Chocolate Indulgence. It also includes wine duo sets made by award-winning in-house winemakers that both novice and seasoned aficionados will enjoy.
Make holiday preparations easy with gifts that will make you unforgettable. M&S Food & Wine Gift Sets are now available in stores nationwide while M&S Food & Wine Gift Boxes are exclusive at marksandspencer.com.ph
Shop online for M&S Food & Wine Gift Boxes https://marksandspencer.com.ph/collections/food-gift-boxes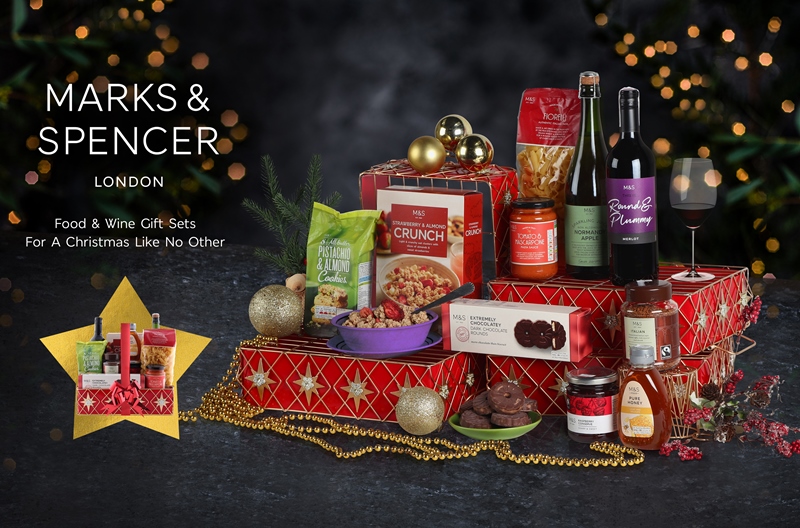 For corporate orders, you may contact edhalili@rgoc.com.ph, cpyao@rgoc. com.ph or GMTayo@rgoc.com.ph. You may also place your orders directly to any M&S store or our Viber Community at tinyurl.com/MNSPH-VC.
About Marks & Spencer
Established in 1884, Marks and Spencer is the leading British retailer bringing its own brand of great value and award-winning food and wine; high-quality clothing, and stylish homeware to millions of customers around the world. With over 1,400 stores across 57 countries, M&S continues to serve on the founding values of Value, Service, Innovation, and Trust.
For more information please visit: http://corporate.marksandspencer.com
Hits: 488