Mondelez Philippines appoints new Marketing Head
Mondelez Philippines appoints new Marketing Head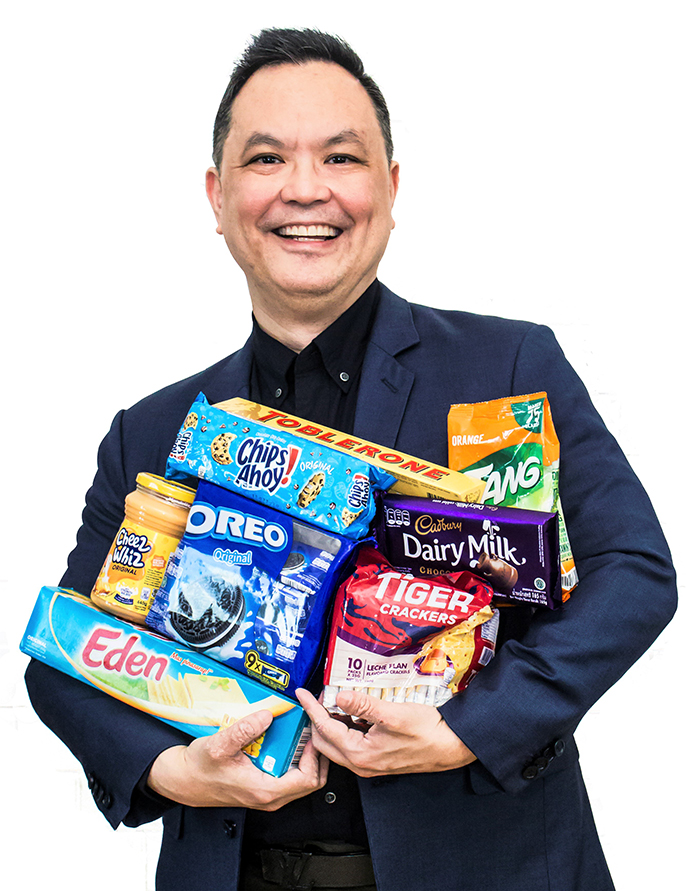 Manila, Philippines – April 5, 2021 – Snacks company Mondelez Philippines has welcomed a new Marketing Head to support its purpose to empower people to snack right. Toby Gatchalian joins the Company, which makes beloved snack products Eden Cheese, Cheez Whiz, Tang, Oreo, Toblerone, Cadbury, and Tiger.
In his new role, Toby will lead a team of more than 15 individuals across all the Company's product categories – biscuits, chocolate, gum, candy, powdered beverages and cheese. The Philippines is one of parent company Mondelēz International's biggest business in South East Asia and is a major growth driver for the business unit. Toby will report to South East Asia Senior Director for Marketing, Nikhil Rao.
Toby comes with 21 years of marketing and sales background in FMCG and Banking and has also taken a turn as an entrepreneur to run his own wellness products business. He is a graduate of the Ateneo de Manila University. Toby has vast experience working in different countries, having held roles in Hong Kong, Thailand, Vietnam, and the USA. The Company is looking forward to strengthening its brands and marketing excellence under Toby's leadership.
About Mondelēz International
Mondelēz International, Inc. (Nasdaq: MDLZ) empowers people to snack right in over 150 countries around the world. With 2020 net revenues of approximately $27 billion, MDLZ is leading the future of snacking with iconic global and local brands such as OREO, belVita and LU biscuits; Cadbury Dairy Milk, Milka and Toblerone chocolate; Sour Patch Kids candy and Trident gum. Mondelēz International is a proud member of the Standard and Poor's 500, Nasdaq 100 and Dow Jones Sustainability Index. Visit www.mondelezinternational.com or follow the company on Twitter at www.twitter.com/MDLZ.
About Mondelez Philippines
Mondelez Philippines Inc. has been providing consumers with delicious snack products for the past 58 years – since 1963. Its product portfolio includes Tang powdered beverages, Eden cheese, mayonnaise, and sandwich spread, Cheez Whiz spread, Oreo cookies, Tiger energy biscuits, belVita breakfast biscuits, as well as Toblerone and Cadbury Dairy Milk chocolates. The company employs about 450 people in the Philippines, with a manufacturing facility in Parañaque City. Visit https://ph.mondelezinternational.com/home.