BAVI to Vaccinate Employees
To help fight the COVID-19 pandemic, poultry company Bounty Agro Ventures, Inc. (BAVI) has committed to provide employees with free doses of AstraZeneca's vaccine.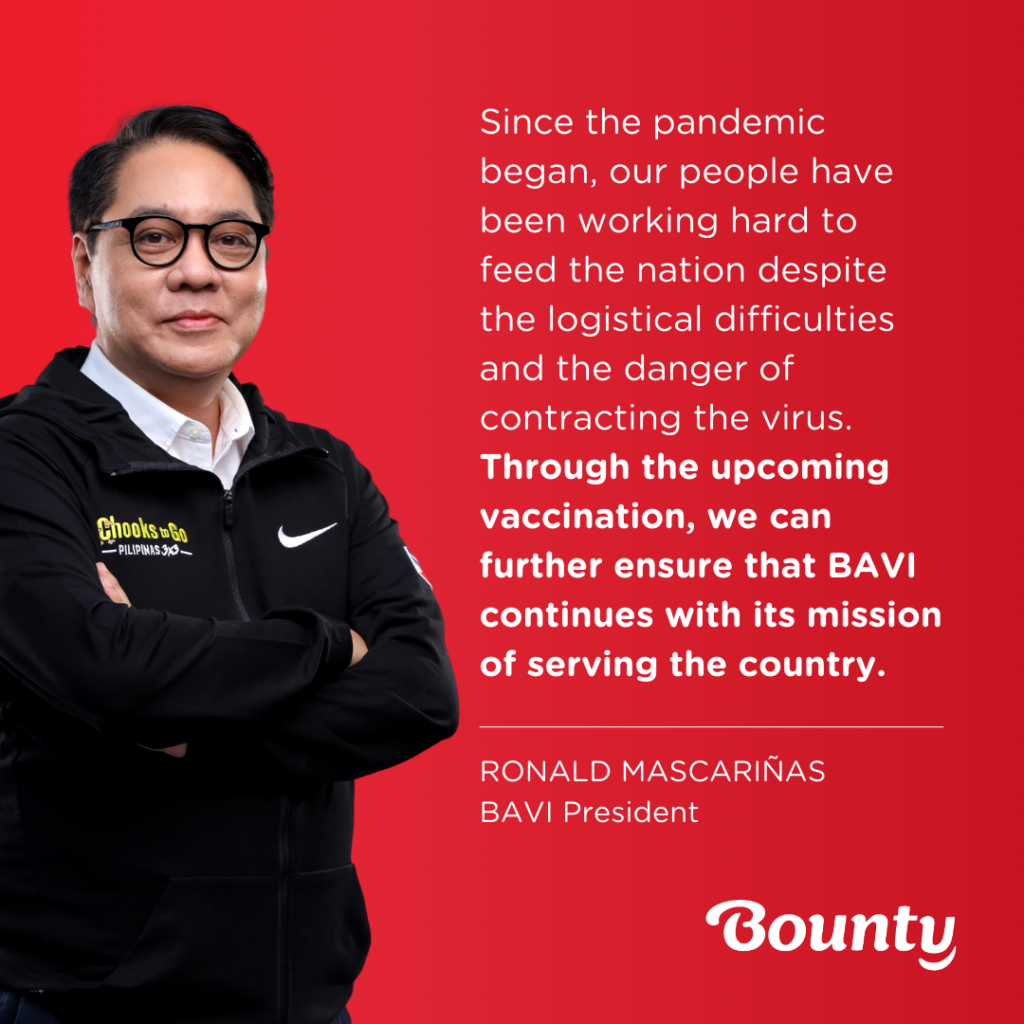 BAVI President Ronald Mascariñas said the vaccine will help the company to "continue serving Filipinos' need for healthy food."
"Since the pandemic began, our people have been working hard to feed the nation despite the logistical difficulties and the danger of contracting the virus," he said. "Through the upcoming vaccination, we can further ensure that BAVI continues with its mission of serving the country."
In 2020, BAVI donated a volume of chicken that could feed over 500,000 people. It was also among the first to join a tripartite initiative last November to buy and donate AstraZeneca's vaccine to frontliners.
With more than 1,700 stores, BAVI is the largest rotisserie chicken company in the Philippines, with brands such as Chooks-to-Go, Uling Roasters, and Adobo Connection. It also distributes dressed chicken under the Bounty Fresh brand, and is the first and only poultry integrator to produce chicken without antibiotics.
More information on BAVI's response to the COVID-19 pandemic is here.
Hits: 320