Santino's Supreme Slice & Pizza Pedrico's at the U-Franchise discovery day
U-Franchise Group will be hosting its Virtual Franchise Discovery Day on May 11 at 2 p.m., where top franchise opportunities will be presented including Jimini Food Group's Santino's Supreme Slice and Pizza Pedrico's. Interested franchisees are encouraged to sign up to attend the event for free. Click here to register!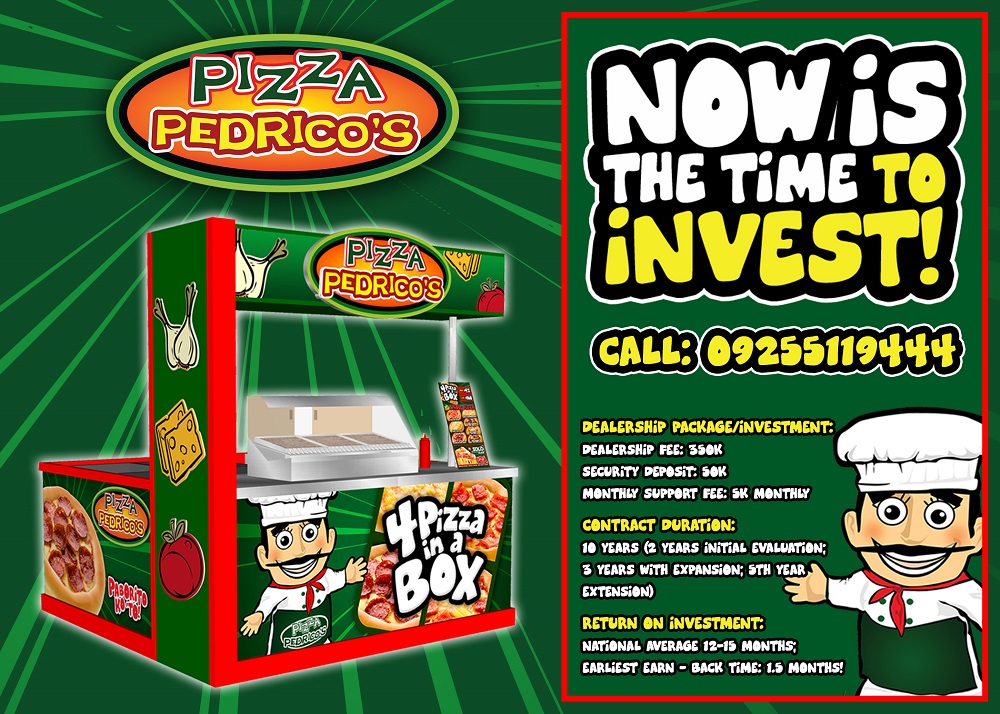 Discovery days are considered a vital part of the franchise buying process. These events allow interested franchisees to learn about the franchise they are about to purchase in-depth. Traditionally, Discovery days are held at the franchise company's headquarters but due to the ongoing pandemic, the team decided to do it virtually instead, allowing more participants to attend.
Jimini Foods Group will be featuring its award-winning brands Santino's Supreme Slice who is currently the country's largest and most successful pizza kiosk brand and the company's Entrepreneur Magazine's Franchise Hall of Famer, Pizza Pedrico's, who is currently the largest pizza network with over 1,300 serving stations. The company's very own Rollie Teologo will be presenting franchise packages.
Interested to invest? Feel free to reach out the Jimini Foods Group team prior to the U-Franchise event. You may reach them through these hotlines: Manila [02] 8442-9444; Cebu [032] 520-8811; Davao [082] 295-7943 or 0925-511-9444 for mobile users.
Hits: 267