Enjoy an Al Fresco Dining Experience with Your Bike Buddies at Market! Market!'s Stop Bite
Park your bike, grab a snack, and satisfy your cravings safely and conveniently!
Manila, Philippines – July 2, 2021 – Market! Market! has just made dining out extra convenient for cyclists. The mall recently took the initiative to install bike racks at its al fresco Central Plaza Bite area, creating a new Stop Bite dining space specially designed for bike riders. These innovative bike racks are fitted with tabletops, allowing cyclists to simply park and eat within the same space, instead of leaving their bikes at a separate parking space away from the dining area.
Mall-goers can choose from a variety of restaurants around Market! Market!'s Central Plaza Bite dining area for their dine-in or takeaway orders. The al fresco space is an ideal place for everyone to indulge in a quick meal or snack, with outdoor seating said to be a safer option for those who wish to satisfy their food cravings.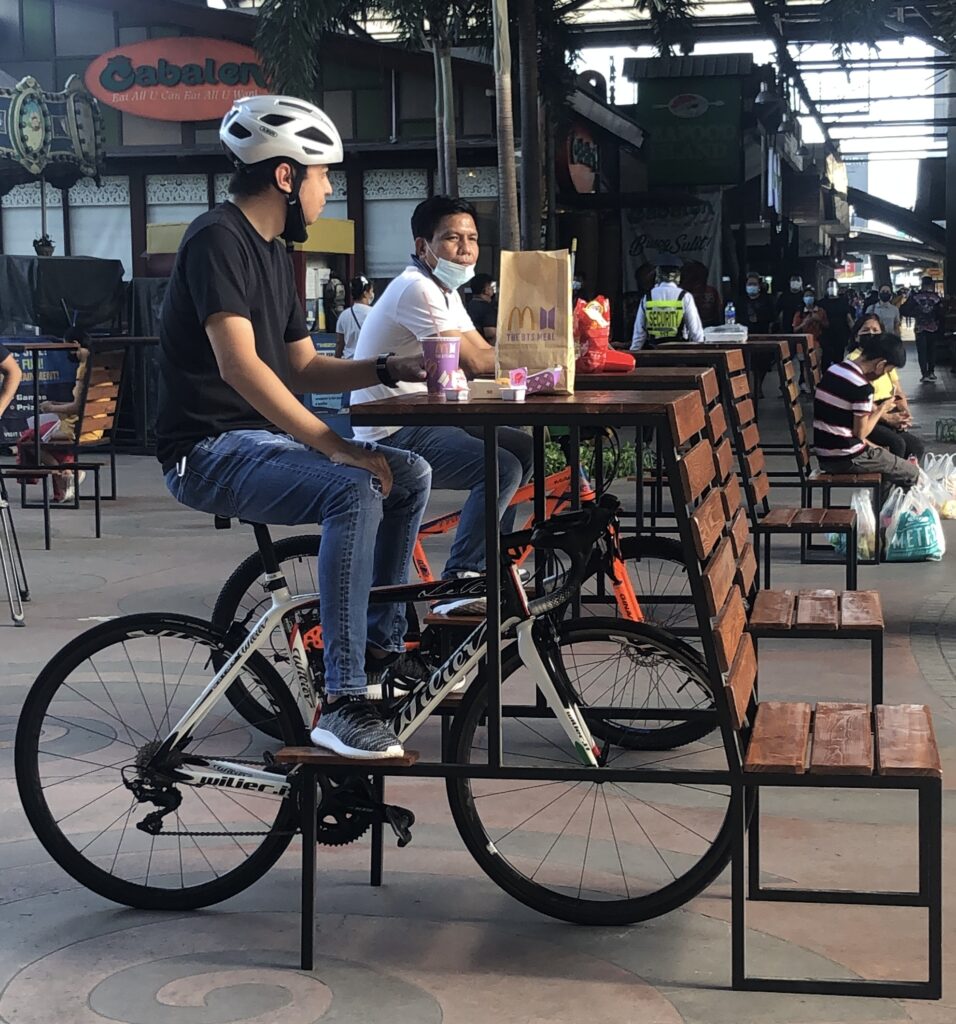 Now, through Stop Bite, Market! Market! becomes a great dining destination for bike riders in the city as well. This comes at the perfect time, with more Metro Manila residents now enjoying cycling as a form of exercise, a fun recreational activity, and a safe and convenient way to get around amid the ongoing pandemic.
Biking enthusiasts around the city are all welcome to enjoy a safe and convenient al fresco dining experience at Market! Market!'s Stop Bite, together with their fellow cyclists, families, and friends!
For more information on mall activities, schedules, and promotions at #iLoveMarketMarket, like and follow Facebook.com/MarketMarket, @ilovemarketmarket on Instagram and TikTok, and @MarketMarketBGC on Twitter. You may also visit www.ayalamalls.com.
Hits: 322