Frotea Launches Pinoy Espesyal Series to Highlight Familiar Filipino Flavors
MANILA, Philippines – Milk tea is one of the most versatile beverages available, and it's no secret that Filipinos are crazy about this delicious, creamy drink. Whether you add no sugar or have the full serving, lessen, or increase the amount of ice, and include delicious add-ons or drink it plain, milk tea can be customized to suit anyone's preferences.
According to Frotea's founder, Ana Luster – Malijan, customers' desire for fun and unique drinks spurs them to constantly innovate their menu. And they do this by developing new flavors based on familiar Filipino flavors.
"We make sure that our team is always on the lookout for new and trendy flavors that highlight our Filipino roots," she explains.
Finding the right flavors for every audience
Frotea was founded in 2012 in Puerto Princesa, Palawan, and has gained popularity in recent years as it expanded to major cities in Metro Manila. It now has 22 branches nationwide in Luzon and Visayas.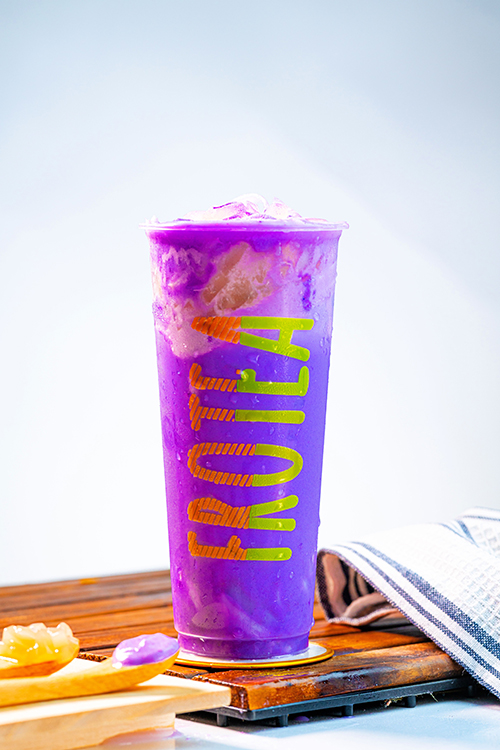 Their latest flavor innovation is the Pinoy Espesyal series. The Pinoy dessert line consists of three drinks: Mais con Yelo Milk Tea, Halo Halo Milk Tea, and Ube Macapuno Milk Tea. Each drink contains a delicious blend of flavors that are familiar to most Filipinos and complemented by the refreshing kick of milk tea.
"One of our goals with the Pinoy Espesyal series is to reintroduce classic Filipino desserts to the younger generation," Ana explains. "One of the questions that went through our minds when developing this collection was how we could get my 5-year-old to enjoy a particular classic Filipino dessert – mais con yelo. We realized that incorporating the flavor in milk tea would intrigue kids, so we decided to create these drinks."
Ana sees the Pinoy Espesyal series as an opportunity for Frotea to introduce milk tea to a wider demographic.
Constantly innovating due to consumer trends
While there are still customers who remain loyal to classic milk tea flavors, recent trends in the industry indicate that there is a segment of milk tea drinkers who are more adventurous in the beverages they order.
"Given the highly competitive nature of the milk tea industry, our goal has always been to ensure that we offer something that stands out from the rest, and the Pinoy Espesyal series highlights that," Ana says proudly.
Learn more about Frotea and its exciting new offerings by following them on Instagram (@froteaphilippines) and Facebook (facebook.com/froteaphilippines).
Hits: 409