Breville Philippines Makes Home Cooking More Colorful And Exciting
With New Fresh And Furious Blender
Breville Philippines recently lent some color to everyone's kitchens with its virtual event which also launched its newest product, the Fresh and Furious Blender. The gathering, which was simultaneously broadcasted live from Manila and Baguio, gathered some of the biggest personalities in the restaurant, film, music, and theater industry to share their favorite recipes using the brand's latest addition to their collection of premium home appliances.
With the theme "Celebrate Your Colors," the event had the Breville Bunch teach viewers how to create exciting and healthy recipes from appetizers down to healthy drinks. Chef Waya Araos of Gourmet Gypsy Cafe and Gypsy Baguio led the pack by sharing her Beet and Feta dip recipe which is the perfect, nutritious snack for both kids and adults. Believing that everyone can push their creativity in the kitchen with the right tools, Chef Waya shared how "We need to teach our kids to eat better and healthier by letting them try interesting things" like the colorful dip.
When it came to the main dish, Dekada 70 and The Kundiman Party actor Stella Cañete Balucas Mendoza shared her quick and easy Asian Pesto Recipe using the Fresh and Furious Blender. Swooning over its one-click puree feature which makes it easy to create sauces, the theater regular even managed to make additional bottled dressings thanks to the newest addition to her kitchen.
Of course, the roster wouldn't be complete without a good dessert to cap things off. For this, Margo Flores of the Coffee Home Brewers Facebook Community and the new owner of Taguan Cafe created a Dirty Ube Latte using Baguio's infamous Ube Halaya. As one of the brains behind the growing caffeine-loving group on Facebook, Margo has first-hand access to timely trends in the market when it comes to coffee. "A lot of people are really starting to make their own coffees at home so something like this blender—which makes creating drinks easy—is really helpful," he shares.
Host Kakki Teodoro completed the round with her version of Kale Protein Smoothie. "It's a nutrition powerhouse. It has antioxidants, anti-inflammatory, anti-cancer properties and it just has a lot of vitamins and minerals plus zero calories," she shares.
Other personalities who also participated in the event were RENT and Miss Saigon actor Lissa Romero de Guia, actor and film director Marlon Rivera of "Ang Babae sa Septic Tank," and singer and songwriter Zsaris who serenaded the audience with her tunes.
The real star, however, of the gathering was the Fresh and Furious Blender which is the latest addition to Breville's high-quality and high-powered collection of kitchen partners. A premium home lifestyle brand, the model perfectly encapsulates what Breville stands for: innovation, creativity, and healthy living.
With its one-touch controls and high-grade parts, anyone can easily craft restaurant-level creations on their own. The blender is the perfect addition to everyone's kitchen with its design that's suited for both professionals and home cooks. One particular favorite of Chef Waya is the timer feature, for example, which makes it easy for anyone to watch the right amount of time when creating temperature-sensitive recipes like butter and creams. Other stand-out features include the Kinetix Blade and Bowl-Hugging System which promises fast and even blending and its Green Smoothie Option.
The Fresh and the Furious Blender is just among Breville's creations that aim to inspire everyone to change the way they look and create food. Especially at a time when health should be the top priority, having a kitchen partner that can elevate recipes is a must.
Want to know more about Breville's Fast and Furious Blender? Stay updated by following their Facebook (https://www.facebook.com/brevillephilippines) and Instagram (https://www.instagram.com/breville_phils/) pages or by visiting their website (https://www.breville.com.ph/). Missed the event? You can check out Chef Waya's Beet and Feta Dip Recipe and Margo's Dirty Ube Latte creation below.
We also have more kitchen creation inspirations which you can check out on our FoodThinkers website (https://foodthinkers.com.ph/recipe-books/).
BEET & FETA DIP by Chef Waya Araos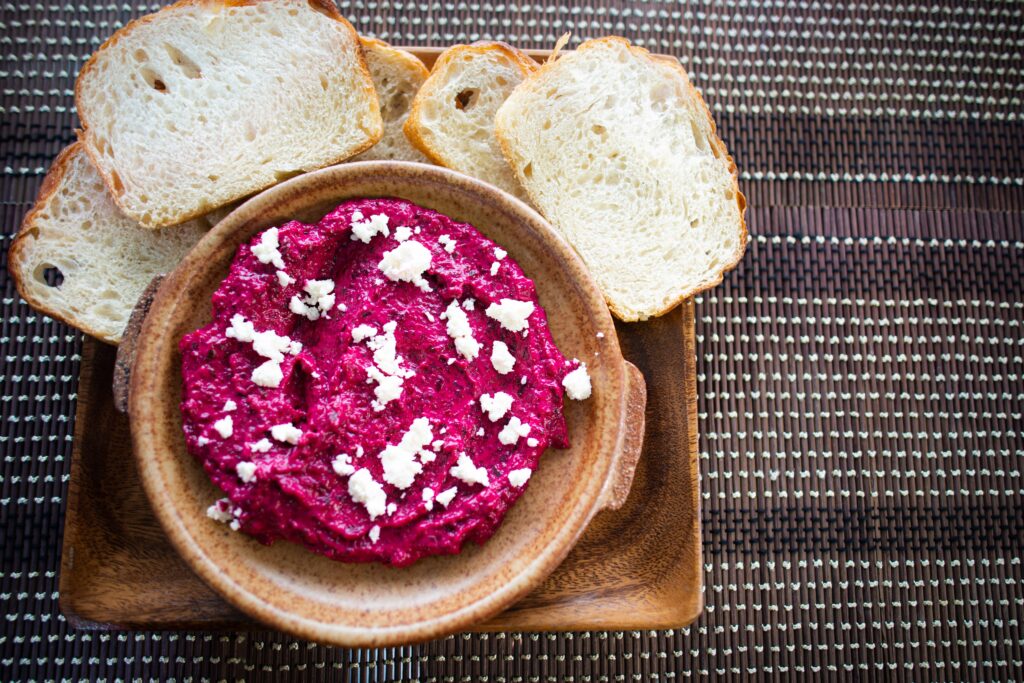 INGREDIENTS
400g beets
2T olive oil
1T salt
1t pepper
1 head of garlic, unpeeled, sliced in half crosswise
Juice from 1 lemon
300g yogurt
50g feta cheese
PROCEDURE
1) Peel and slice beets. Sprinkle with olive oil, salt, and pepper on the beets and garlic. Wrap the garlic in foil. Roast beets and garlic in the Breville oven at 180C for 25-30 mins until tender.
2) Put garlic (peel first), beets, lemon juice, and yogurt in the blender and puree until smooth. Place in a serving bowl and top with crumbled feta cheese. Serve with pita, toast, crackers, and Crudités
DIRTY UBE LATTE by Margo Flores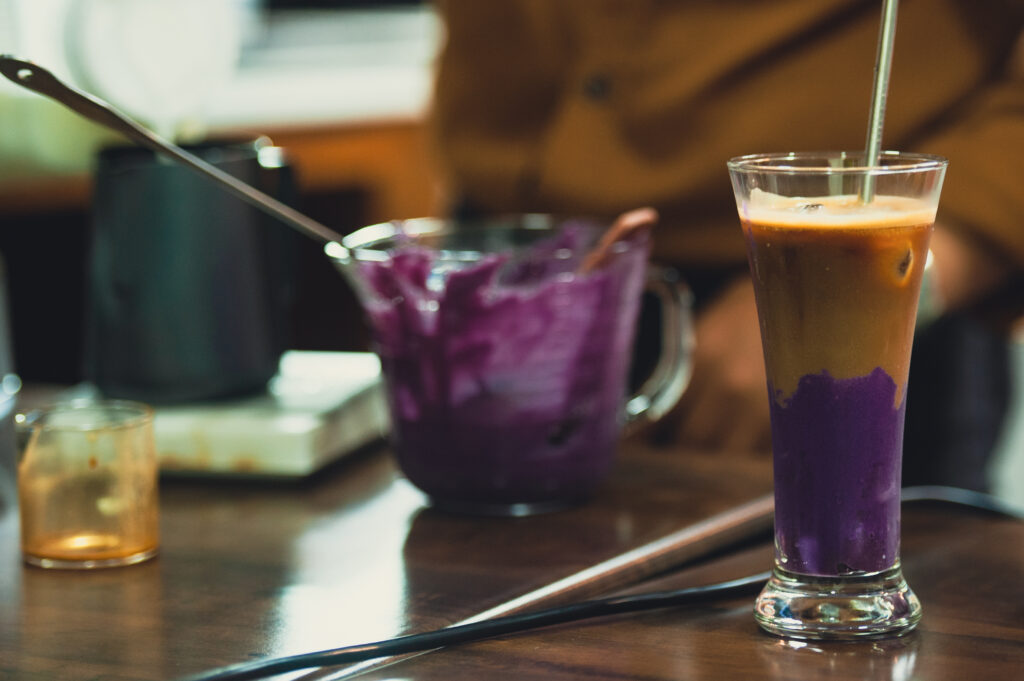 INGREDIENTS
Ube Puree:
1. 2 cups Ube halaya
2. 1 cup coconut milk
3. 1 cup condensed milk
4. 1 tbsps of Ube extract
Iced Dirty Ube Latte:
1. 1 tbsp Ube Halaya
2. 2 tbsp Ube Puree
3. Ice Cubes
4. 1/4 cup milk of your choice
5. 2 shots of espresso
PROCEDURE
1. Prepare your Ube Puree. Combine Ube Halaya, Coconut Milk, Condensed Milk, and Ube Extract by using the Puree function of the Breville Fresh and Furious Blender. Set aside.
2. Place 1 tbsp of Ube Halaya in your glass
3. Pour 2 tbsps of the prepared Ube Puree
4. Add 60-80g of ice
5. Pour 1/4 cup of milk of your choice
6. Lastly, add the 2 shots of espresso on top of your drink
Hits: 713