Essilor celebrates better vision with World Sight Day
Since the outbreak began in 2020, people have been spending a major part of their days looking at their screens, especially as schools and work have shifted virtually. As a result, there have been increased cases of eye strain, eye fatigue, and myopia progression. This year, Essilor celebrates better vision with World Sight Day and its mission to help everyone in the world to "see more, be more and live life to its fullest"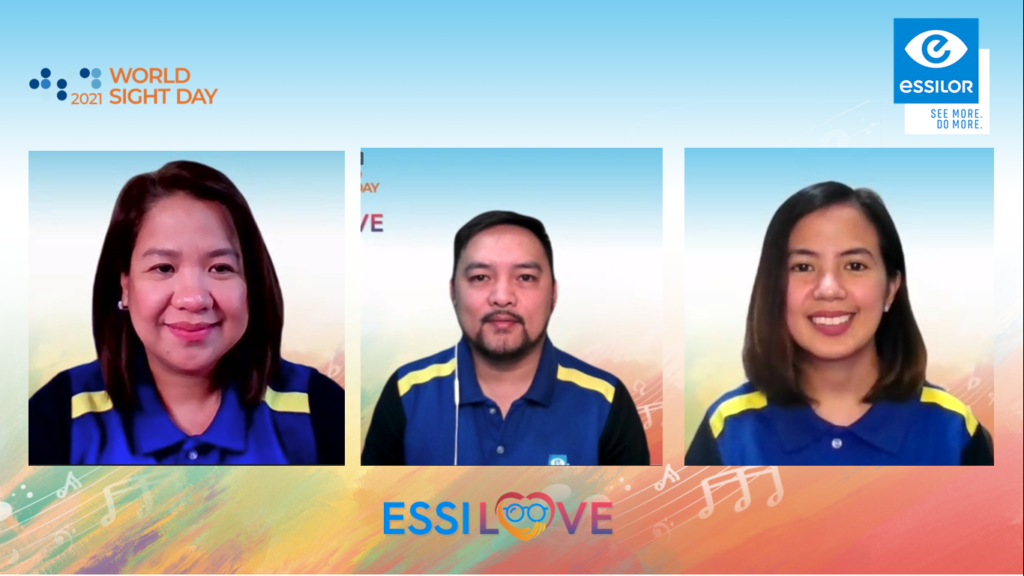 "Our sense of sight is essential to our day-to-day living. But with increased screen time during the lockdown, we were exposed to UV and harmful lights, we have pushed our eyes to the limits which may have led us to experience eye strain and eye fatigue more often," said Ms. Jinky Navo-Palteng, Marketing Manager of Essilor Philippines.  The celebration of World Sight Day reminds everyone to visit their eye doctor regularly and good eye health habits."
During a media presscon via Zoom, Dr. Anthony Ayson, Essilor Philippines Lens Consultant, gave insightful presentations and discussed eye health and how Essilor has improved lives with better eyesight through its various brands like Varilux and Crizal.
Meanwhile, JV Velasco, Essilor Philippines Consumer Marketing Executive, invited participants to join "Essilove: Celebrate Better Vision" Night.   "As a leader in the eyecare industry, we are committed to promoting World Sight Day among our stakeholders in a powerful way," said Velasco.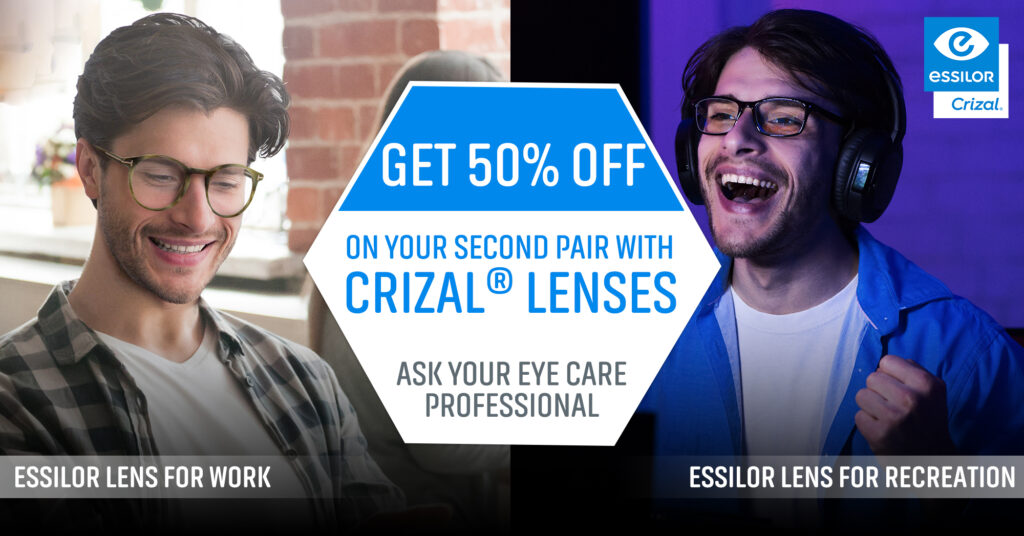 As part of the celebration, Essilor has lined up a series of exciting events to celebrate World Sight Day 2021. It will kick off with the EssiLove Night, a digital concert featuring Ben&Ben to raise awareness about poor vision and the need for a regular eye exam. The online concert treat will be aired live on Essilor's official Facebook page (https://www.facebook.com/EssilorPhilippines) on October 14, 2021, at 7 PM. Essilor also developed a Facebook profile banner that users can post along with their profile pictures to raise awareness on better eye health.
Viewers can get the chance to win exciting giveaways from Essilor when they share a selfie while watching the EssiLove Night and post it using the hashtags #WorldSightDay and #EssilorwithBen&Ben or they can also opt to join the digital quiz, answering questions alongside the Ben&Ben performance.
In addition to celebrating better vision, Essilor has extended its Multi Pair promo where customers who buy one (1) prescription eyeglasses can purchase 50% off on the second pair until December 31, 2021. They can visit and book an appointment online at our partner optical shops at Essilor website www.essilor.com.ph.
This World Sight Day, everyone is invited to go and give our eyes some TLC with Essilor. Let us put our vision first! To know more, visit https://www.essilor.com.ph and for more updates, follow Essilor Philippines' Facebook page https://www.facebook.com/EssilorPhilippines.
About Essilor
The world's leading ophthalmic optics company, Essilor designs, manufactures, and markets a wide range of lenses to improve and protect eyesight. Its mission is to improve lives by improving sight. To support this mission, Essilor allocates more than €200 million to research and innovation every year, in a commitment to continuously bring new, more effective products to market. Its flagship brands are Varilux®, Crizal®, Crizal Transitions®, Crizal Eyezen™, Xperio®, It also develops and markets equipment, instruments, and services for eyecare professionals.
Essilor reported consolidated revenue of more than €7.1 billion in 2016 and employs 64,000 people worldwide. It markets its products in more than 100 countries and has 32 plants, 523 prescription laboratories, and edging facilities, as well as five research and development centers around the world. For more information, please visit www.essilor.com.
The Essilor share trades on the Euronext Paris market and is included in the Euro Stoxx 50 and CAC 40 indices.
Hits: 384