Pandemic-Born Takoyaki Stall Goes Nationwide After Closing it's First Year with More Than 30 Branches
MANILA, PHILIPPINES, December 23 /PR Creato/ For small business owners, milestones are good indicators of their growth as entrepreneurs. Otako Monsta just hit a major one as they celebrated their first year anniversary. They also celebrated the success of a similar Japanese street food concept called Crazy Tori, which was simultaneously conceptualized and launched last July 2021. "This event is our way of showing gratitude to everyone who has been with us every step of the way and we look forward to more fruitful years with you as our partners," Co-founder Gian Franco Go said as he welcomed guests. The gathering was filled with music, good food, and drinks to celebrate their partners that have greatly contributed to their success as a company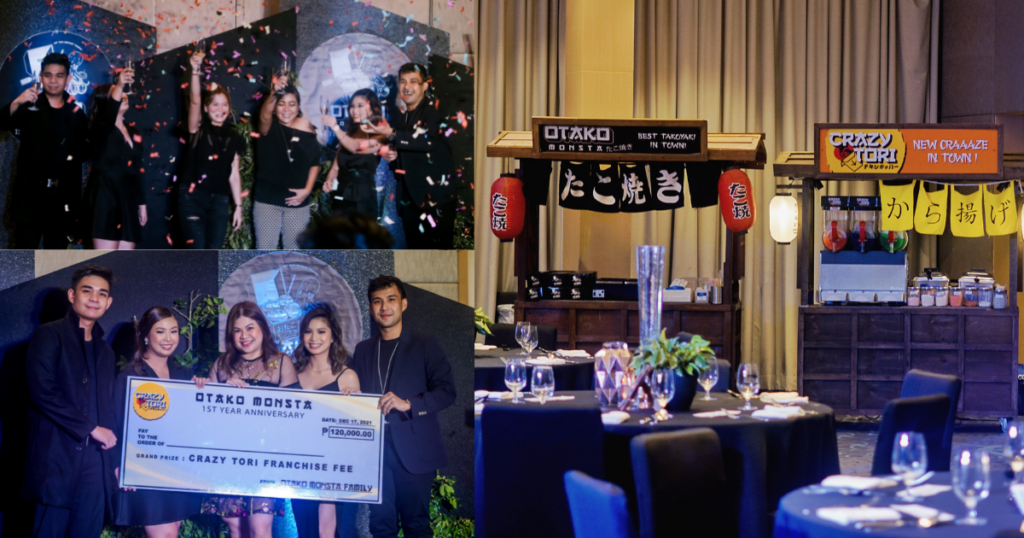 Sharing their love for Japanese food inspired a group of young entrepreneurs to launch their business at the ILEA Christmas Bazaar last December 2020 in Iloilo City. Bringing the same quality and taste of Takoyaki found in Osaka, Japan has always been at the core of their business. Their offerings are competitively priced at P99 for 6 pieces and are only made with real seafood ingredients. Seasonal product introductions keep their menu updated and exciting. The brand is best known for Monsta – Takoyaki filled with scallops, shrimp, cheese, and topped with baby octopus. They're also the first to introduce matcha dessert balls, perfect to be paired with Takoyaki, for the same price.
Those looking for a snack do not have to look far because Otako Monsta is widely available in Visayas and Mindanao. It ended its first year in operation with 32 branches and plans to double it to 60 stores nationwide by the end of 2022. The group kicked off its expansion to Luzon, opening a branch in Cavite last October 2021. Takoyaki lovers can expect more branches in NCR in the first quarter of 2022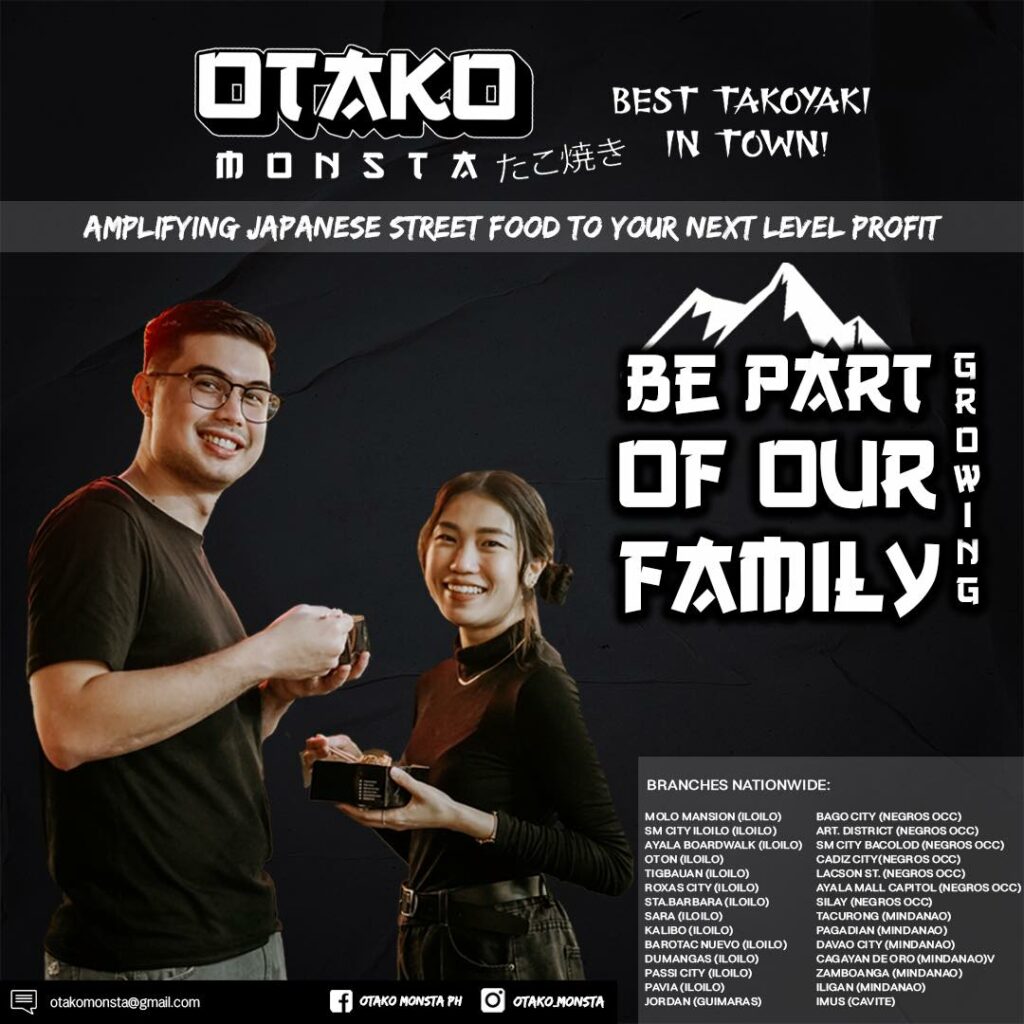 Otako Monsta offers a competitive franchising package and has a proven business model with their strategically planned mall branches attaining 5-6 months ROI – beating an initial forecast of 8-12 months. If you love Takoyaki and want to share the gift of good food with people around you, you may reach out to their official Facebook page at https://www.facebook.com/OtakoMonsta to apply for a franchise.
Follow us on our social media pages and stay tuned for more updates.
Facebook: https://www.facebook.com/OtakoMonsta
Instagram: https://www.instagram.com/otako_monsta/
Hits: 780