Mondelēz International Awarded Top Importer by the Manila International Container Port
Ensuring continuity of food supply during the pandemic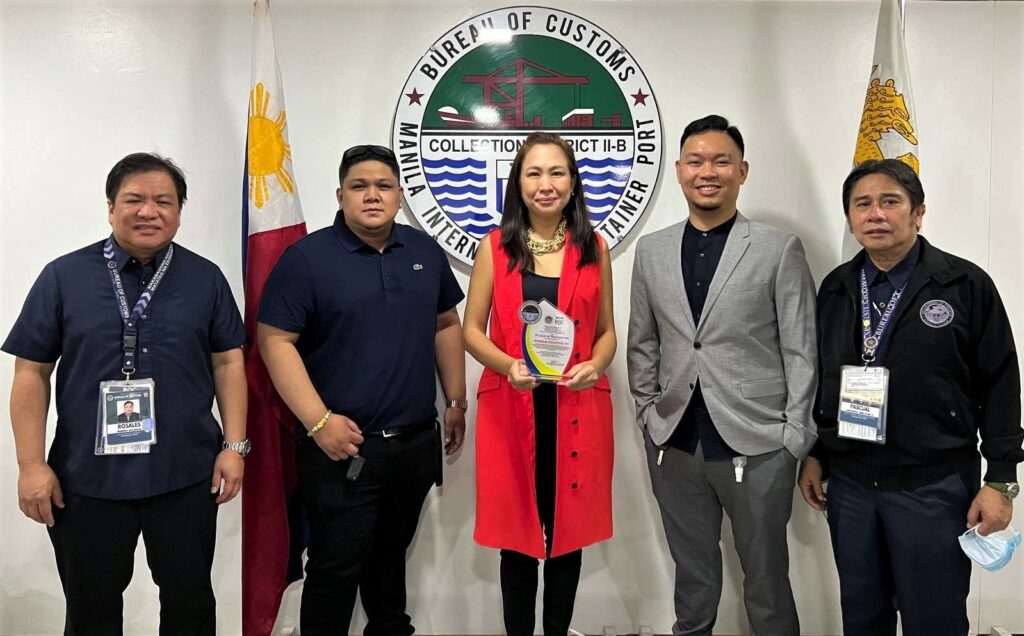 Manila, Philippines – February 11, 2022 – Mondelēz International in the Philippines was once again named the Top Importer under the Formal Entry Division by the Manila International Container Port (MICP) of the Bureau of Customs (BoC) for the year 2021. This marks the 4th year in a row when the snacks company, maker of beloved brands such as Tang, Eden Cheese, Cheez Whiz, Toblerone, Cadbury, Oreo, and Tiger, has been given this distinction.
The BoC recognizes Mondelēz International for its valuable support to the MICP, contributing to the collection efforts of the latter for the year 2021. The award was conferred this past February 2, 2022, at the MICP offices by its officials District Collector Romeo Allan R. Rosales and Chief Customs Operations Officer Antonio Meliton T. Pascual.
"Maintaining the continuity of food supply, especially during the past two years, for our retail partners and consumers is essential," shared Marilou Salomon, Customer Service and Logistics Lead for Mondelēz  International in the Philippines. "The pandemic has resulted in global logistics challenges, as such building, the resilience of our supply chain is as important as ever. One of the ways we achieve this is by working closely with agencies like the Bureau of Customs and the Manila International Container Port, ensuring full compliance with the agencies' laws and regulations. This allows us to deliver the right snack at the right moment to consumers and retail partners in the different regions where we are available. We are thankful for this recognition from the BoC and MICP and aim to continue our best-in-class partnership for the Filipino consumers."
About Mondelēz International
Mondelēz International, Inc. (Nasdaq: MDLZ) empowers people to snack right in over 150 countries around the world. With 2021 net revenues of approximately $28.7 billion, MDLZ is leading the future of snacking with iconic global and local brands such as OREO, belVita, and LU biscuits; Cadbury Dairy Milk, Milka and Toblerone chocolate; Sour Patch Kids candy, and Trident gum. Mondelēz International is a proud member of the Standard and Poor's 500, Nasdaq 100, and Dow Jones Sustainability Index. Visit www.mondelezinternational.com or follow the company on Twitter at www.twitter.com/MDLZ.
About Mondelez Philippines
Mondelez Philippines Inc. has been providing consumers with delicious snack products for the past 59 years – since 1963. Its product portfolio includes Tang powdered beverages, Eden cheese, mayonnaise, and sandwich spread, Cheez Whiz spread Oreo cookies, Tiger energy biscuits, belVitabreakfast biscuits, as well as Toblerone and Cadbury Dairy Milk chocolates. The company employs about 450 people in the Philippines, with a manufacturing facility in Parañaque City. Visit https://ph.mondelezinternational.com/home.
Hits: 498