Panda Express opens new store in Downtown Manila
MANILA, Philippines. February 18  –A Panda sighting to welcome the Year of the Tiger! Panda Express®, the world's largest American Chinese dining concept, is ringing in Lunar New Year with a new store scheduled to open on Feb. 19 at Level 1, Pedro Gil Wing, Robinsons Place in Ermita, Manila.

"We are thrilled to celebrate the Lunar New Year with another milestone. Opening a new store in the country's capital city Manila means giving us the opportunity for us to serve the local community with Panda's freshly made and wok-tossed American-Chinese dishes with our guests," saidNed Bandojo, Business Development Head, Foreign Franchises Brands of the Jollibee Group.
The new store will be the sixth Panda Express in the whole Metro Manila area, since opening its first location at SM Megamall in Ortigas, Pasig City in late 2019.
The continuous expansion of Panda Express is a response to the clamor and cravings of Filipinos for delicious American Chinese cuisine, particularly, Panda's world-famous entrée, The Original Orange Chicken®, a crispy chicken dish wok-tossed in a sweet and tangy sauce; or Panda's award-winning Honey Walnut Shrimp, a mouth-watering entrée made with premium crispy shrimp wok-tossed in a honey sauce and topped with glazed walnuts.
Delightful Offerings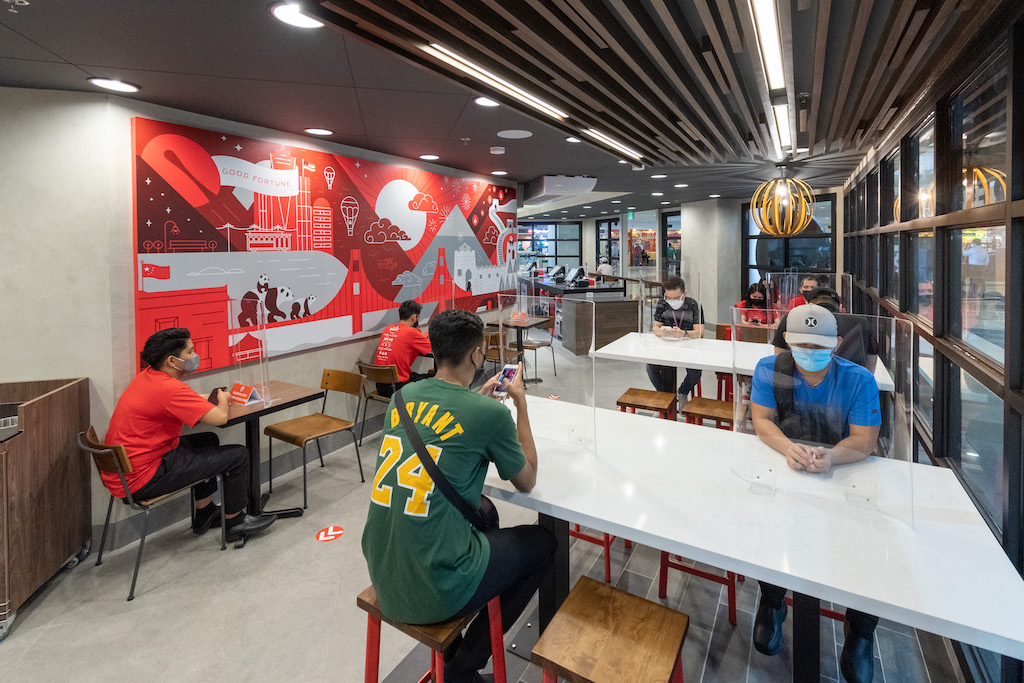 As part of celebrating Lunar New Year, Panda Express is offering its family Feast in special carriers. Families can customize their entrees and sides with all their Panda favorites in a Family Feast.
For health-conscious foodies, Panda's Wok Smart®entrees offer dishes with at least eight grams of protein and 300 or fewer calories, such as Panda's Black Pepper Chicken, a flavorful stir-fry with marinated chicken, celery, and onion, coated in a bold black pepper sauce; or Kung Pao Chicken, a Sichuan-inspired dish made with chicken, fresh vegetables, crunchy peanuts and dried chilis for a slight kick; and the classic Broccoli Beef, a tender beef entrée with fresh broccoli wok-tossed in a savory ginger soy sauce.
Panda Express also offers plant-based options on its menu. A fan-favorite entrée, Eggplant Tofu, is the ultimate comfort food made with lightly browned tender tofu that is crispy on the outside, simmered in a sweet and spicy sauce with eggplant and red bell peppers and pairs well with White Steamed Rice, Mixed Vegetables, and some Veggie Spring Rolls.
"Panda Express invites Filipinos to enjoy authentic American Chinese cuisine, prepared fresh and made in small batches. We're thrilled to bring our world-famous entrees made with quality ingredients to the community through our sustained expansion plans and store openings throughout the country," said Bandojo.
Panda Express Robinsons Place Manila will be open for dine-in, take-out, and delivery through order.pandaexpress.com.ph,GrabFood, or food panda. Delivery locations include select areas in Manila, Pasay, and Makati City.
To get more information on Panda Express, you may visitwww.facebook.com/PandaExpressPH/and @PandaExpressPH(Instagram).
GrabFood is a trademark owned by Grabtaxi Holdings Pte. Ltd. foodpanda is a trademark owned by Emerging Markets Online Food Delivery Holding S.a.r.l.