MRSGI upholds global certifications to strengthen consumer trust
When it comes to the preparation, handling, and storage of food, all measures should be exhausted to ensure they are safe for consumption.  That's because, during their long journey from farm to factory to fork, there are many opportunities for allergens, hazardous chemicals and other risks to be introduced.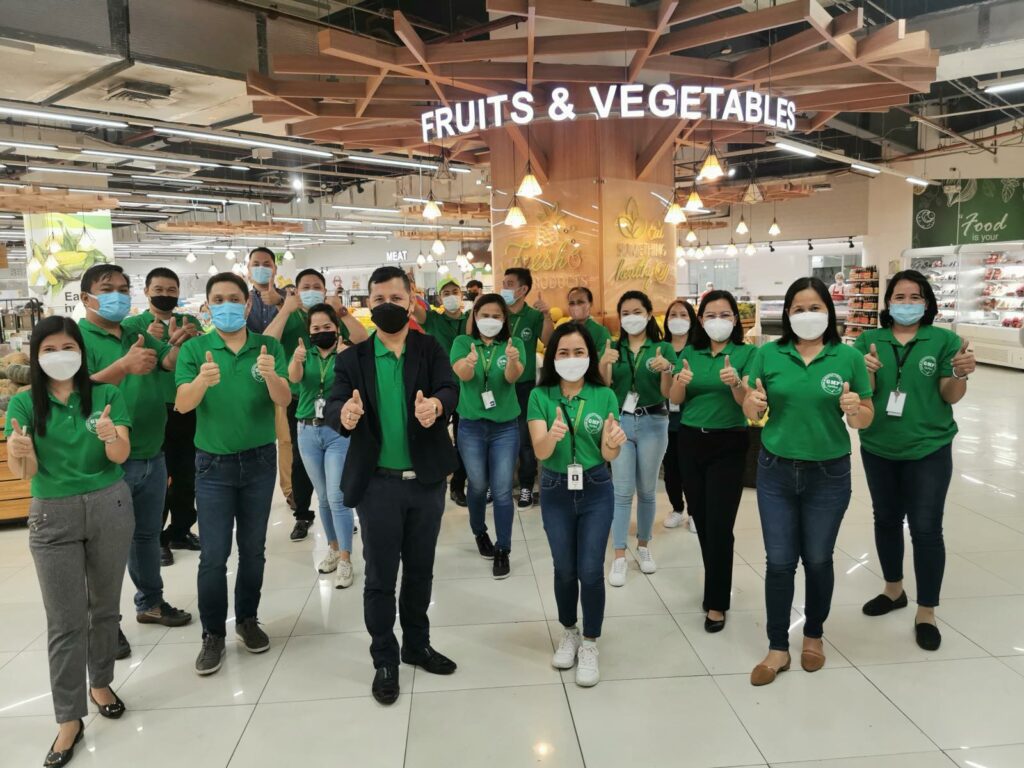 For Metro Retail Stores Group, Inc. (MRSGI), this adherence to food safety is of utmost priority, which is why it continuously implements the stringent procedures that have earned for some of its flagship supermarkets the HACCP and GMP certifications that have become synonymous with food safety globally.
HACCP, which stands for Hazard Analysis and Critical Control Points, is a structured system for evaluating and controlling the various stages of the food production process, from the handling of the initial raw materials to how they are cooked, combined, packaged, shipped, and stored. GMP or Good Manufacturing Practice meanwhile is a complementary process to ensure that products meet food safety, quality, and regulatory requirements. GMP is a must-have for every good food manufacturer.
"During recertification audits, our store's compliance from supplier accreditation of raw materials, products, and packaging materials are rigorously checked. All established controls per our step-by-step process will be challenged by the independent third-party auditor to verify if these are sufficient and effectively implemented," said Florence Josephine Jorge, Quality Assurance Manager and HACCP team leader of Metro Retail Stores Group, Inc. (MRSGI).
MRSGI is the first retailer in the country to obtain both the HACCP and GMP certifications for the Fresh sections of four of its flagship supermarket chains. Metro Alabang, which obtained certification in 2013, is scheduled for recertification this year. Metro Ayala Ceburecently maintained its certification following a surveillance audit by global accreditor, BSI Group Philippines. The two other stores working on their recertification in succeeding years are Metro Market Market in Taguig and Metro Mandaue.
Jorge added that COVID-19 has made the certification process even more stringent. "Part of the store's control is the personnel health, so added controls over Covid-19 include additional requirements for visitors and also for the employees returning from their leaves. Use of personal protective equipment and its frequency of change and manner of disposal is also verified by the auditor," she explained.
MRSGI President and COO Manuel C. Alberto note that customers are increasingly learning to trust establishments and brands that exhibit these certifications, consequently leading to their uptake. 
"Our food safety system in the Philippines is flourishing and many food companies are targeting to be certified as well. People are also becoming more conscious of food safety and recognize the value of HACCP and GMP," he said.
"Only a few Fresh sections of supermarkets actively go through the rigorous process of obtaining these certifications," Alberto continued. "We are working to have more Metro Supermarkets certified as it reflects our commitment to promote the wellbeing of our people by ensuring quality in every stage of the supply process."
Hits: 209