Jollibee opens 150th store in Vietnam
MANILA, Philippines. March 21, 2022 – Homegrown Restaurant Chain Jollibee recently inaugurated its 150th store in Vietnam – one of its biggest markets outside of the Philippines. The new branch is located at 254 Dong Da street Thuan Phuoc Ward, Hai Chau District, in Da Nang City. Da Nang is one of the largest cities and is a major tourism hub in Vietnam.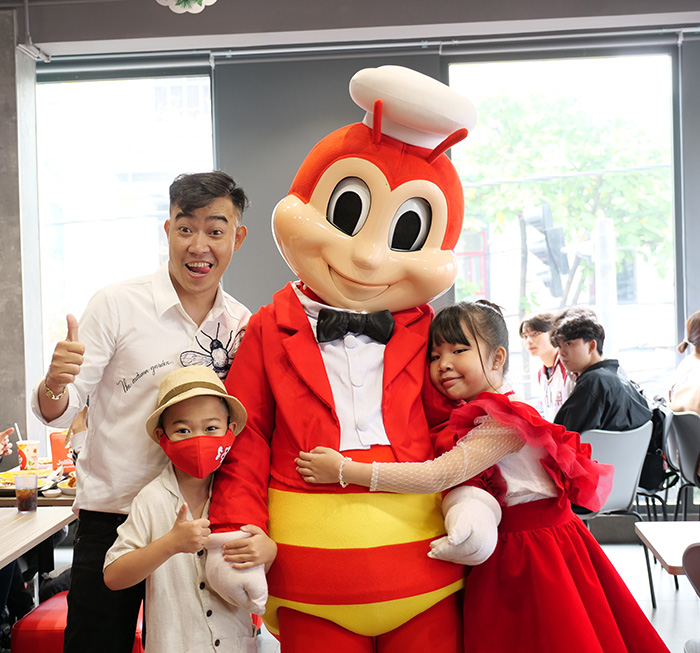 "Vietnam is one of the most important markets for us as it is among the fastest-growing economies in Asia and has a huge young and vibrant population. It is also one of the first international markets we entered in the earlier years of Jollibee. Even if the pandemic sparked many challenges, Jollibee Vietnam has managed to sustainably grow and exceed our expectations. The opening of our 150th Jollibee store is a testament to the special place this country holds in Jollibee's history and heart," said Mr. Ernesto Tanmantiong, Chief Executive Officer of Jollibee Group.
Jollibee has successfully captured the local market in Vietnam over the years, with 100% of its customers being Vietnamese. Alongside its bestselling crispylicious juicylicious Chickenjoy, Jollibee's Sweet Chili Chicken has become a hit among the Vietnamese people, with its savory, sweet, and mildly spicy Chili Glaze. Another fan-favorite is Jolly Spaghetti, served with its signature sweet-style sauce and beef sausage topped with generous cheese.
General Manager of Jollibee Vietnam, Lam Hong Nguyen, shared: "Since the opening of our first store in the country over 15 years ago, we have persisted in Jollibee's mission to serve great-tasting food to families across Vietnam. We have been rewarded by the Vietnamese people, in turn, making Jollibee among the fastest-growing quick-service restaurants in the country. We continue to be committed to Vietnam and today we are the only QSR brand to have built and operate its own commissary in the country.
We are grateful for our customers' support throughout the years, and we will continue to work towards making Jollibee the most-loved QSR brand for the Vietnamese." To date, Jollibee has over 1,500 stores in 17 countries. Jollibee's continuous global expansion forms part of the Jollibee Group's vision to become one of the top five restaurant companies in the world. To learn more about Jollibee Group, visit www.jollibeegroup.com.
Hits: 406