Creamier, Tastier, and Meltier! More Moms are Discovering the Deliciousness of EDEN Melt Sarap!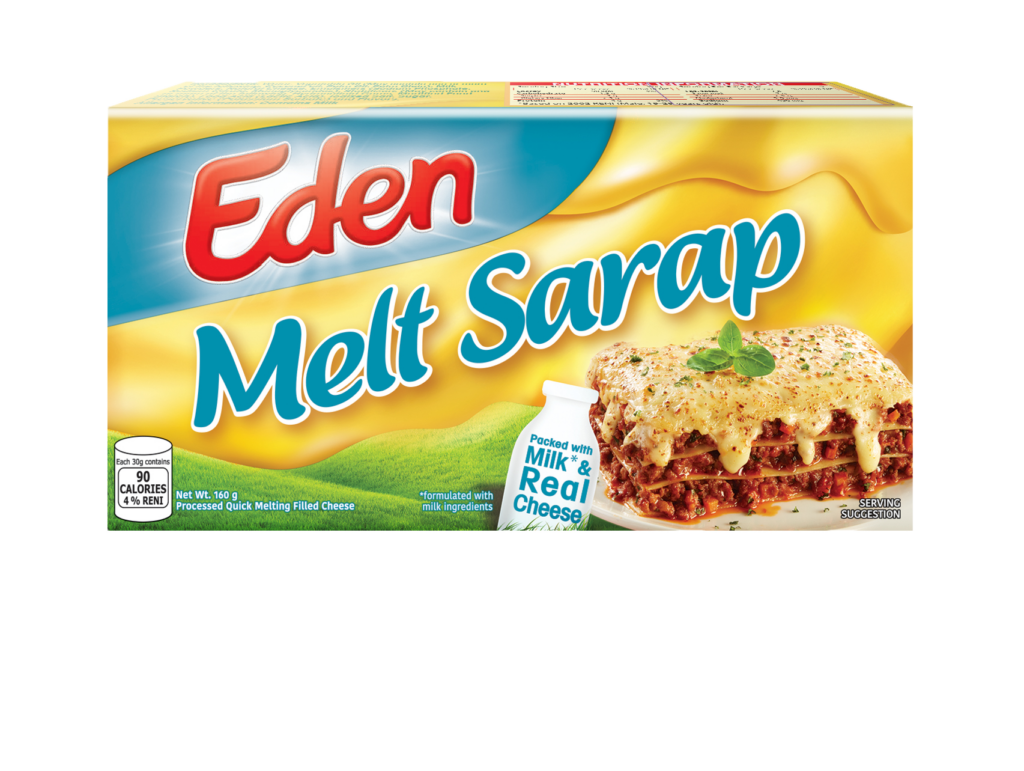 Elevate simple dishes from simple to something special with Eden Melt Sarap, made even meltier than its previous recipe! Eden Melt Sarap blends in better into your dish, melting into a smooth texture almost instantly. It makes your dish look and taste delicious—ready for eating and ready for snaps to post on social media!
It's time to try the creamier and meltier Eden Melt Sarap to taste and see the difference! Based on research learnings done in 2021, we found out that more moms prefer the new Eden Meltsarap versus the previous recipe. More moms like it, and you definitely will, too. Its unique taste will make moms say yes to the meltier goodness of Eden Melt Sarap!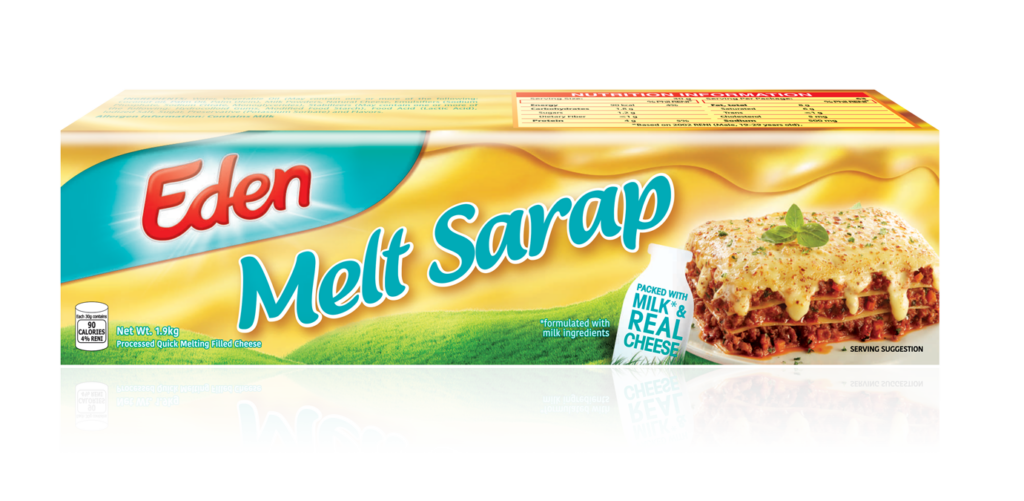 Cooking for your family is all about doing it out of love. And as a mom, you know which dishes are good for your family and those that will make them want more. The love, dedication, and effort it takes to make familiar and also new dishes are appreciated for your family with every bite they take of your dish!
If you're ready to give in to the taste of creamier and meltier dishes, here are recipes to try out so that you can see what all the hype is all about. These will be surefire hits that your family will love, eat up, and ask for seconds. These dishes deserve a permanent spot in your meal plan and will be front and center on your dining table!
Ready to make meltier dishes your family can't resist? Visit www.cheeseanything.com for more creamy, cheesy recipes that you can create at home with the goodness of Eden Melt Sarap! Remember to follow and like our Facebook page Eden Cheese PH for updates and more recipes!
Hits: 229