Jollibee Opens First Store in Glasgow – Scotland's Biggest City
Glasgow, Scotland – 5 April 2022: Glasgow, Scotland's first-ever Jollibee store opened in the heart of the city center to a long line of customers, following its blockbuster debut launch in Edinburgh just a few weeks prior. This marks the second Jollibee store to open in Scotland and the 14th across Europe, following a large-scale European expansion plan to grow to 50 stores in 5 years.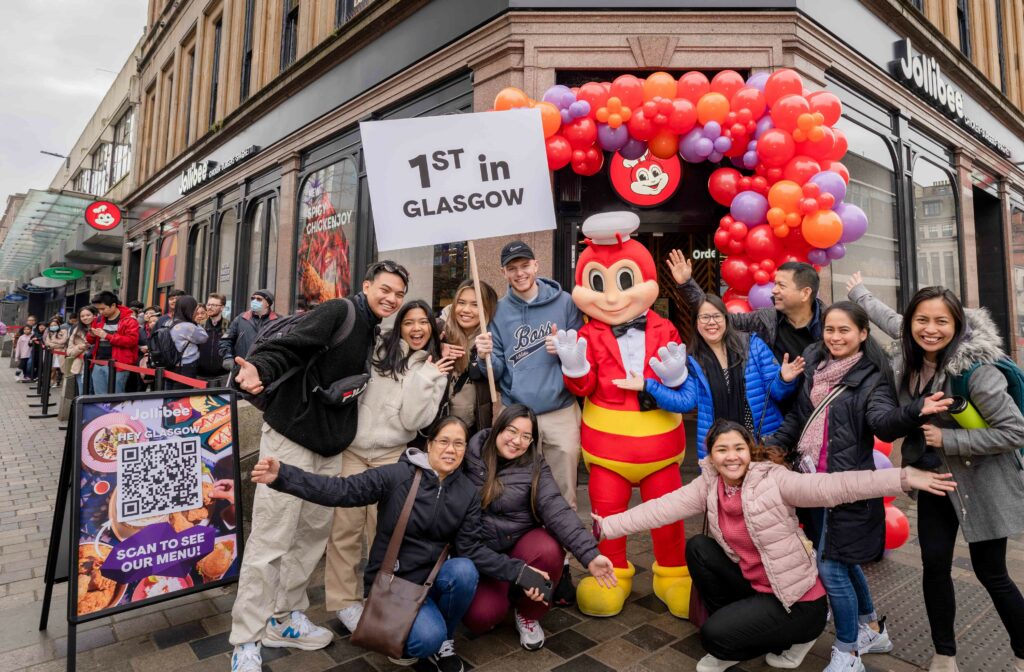 A long line of excited fans started forming as early as 6:45 am to be the first through the doors. Over 140 people were already in the queue before the 10 am opening. The store is located in Sauchiehall Street, one of the capital's most iconic streets and an area with significant student presence and high footfall.
Alongside its bestselling crispy and juicy Chickenjoy, customers got to taste the recently launched and already a top seller, Jollibee Chicken Sandwich, featuring a tender chicken fillet, marinated and breaded to crunch perfection, all in a deliciously fluffy bun drizzled with Jollibee's special dressing. Other Jollibee favorites such as the sweet-style Jolly Spaghetti and the classic Yumburger also proved to be popular menu items. Chickenjoy and Jollibee Chicken Sandwich have spicy versions on the menu, adding a satisfying kick for those who are looking for a more fiery food adventure. Both were also crowd favorites on the first day.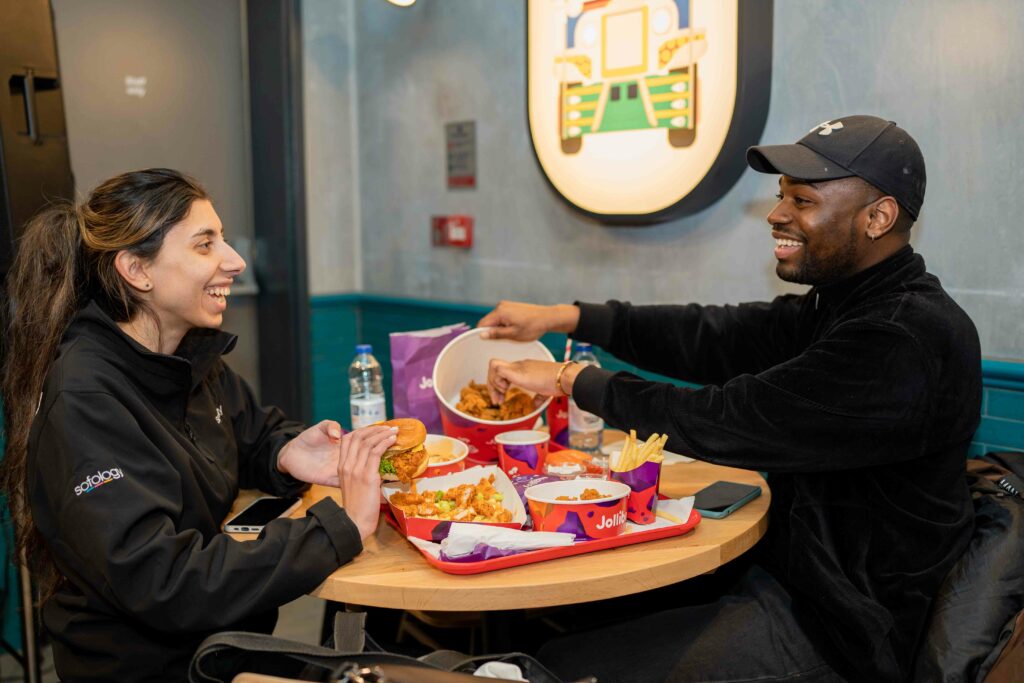 Like the Edinburgh store, the Glasgow restaurant will also serve halal meat. Adam Parkinson, Business Head of Jollibee Europe, shared: "We are really excited to be here in Glasgow to launch our second store in Scotland and our 11th in the UK, especially as Glasgow is such a hotspot for foodies. Seeing the enthusiasm of Glaswegians queuing outside in anticipation of the store opening is amazing, and we hope to introduce more people to the delicious flavors and diverse food we have to offer."Last month, Jollibee opened on Princes Street in Edinburgh, the restaurant chain's first venture into Scotland. Jollibee continues its plans to expand across the UK and be in every major city in the next 3-5 years. The new store will be open from 10 am to 10 pm every day, with a seating capacity of 107 across two floors.

To date, Jollibee has over 1,500 stores in 17 countries. Jollibee's continuous global expansion forms part of the Jollibee Group's vision to become one of the top five restaurant companies globally. To learn more about Jollibee Group, visitwww.jollibeegroup.com.
Hits: 441