Asian representative wins 'World's Best Truffle Dish' in the 3rd International Truffle Cooking Contest
By: Katrina Cuaresma / Photos By: Maribel Avelis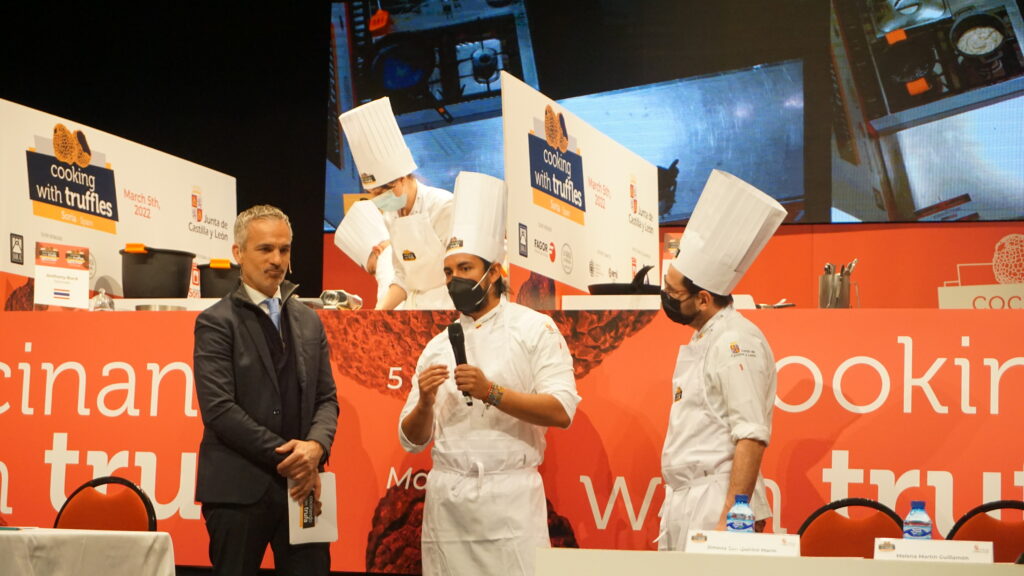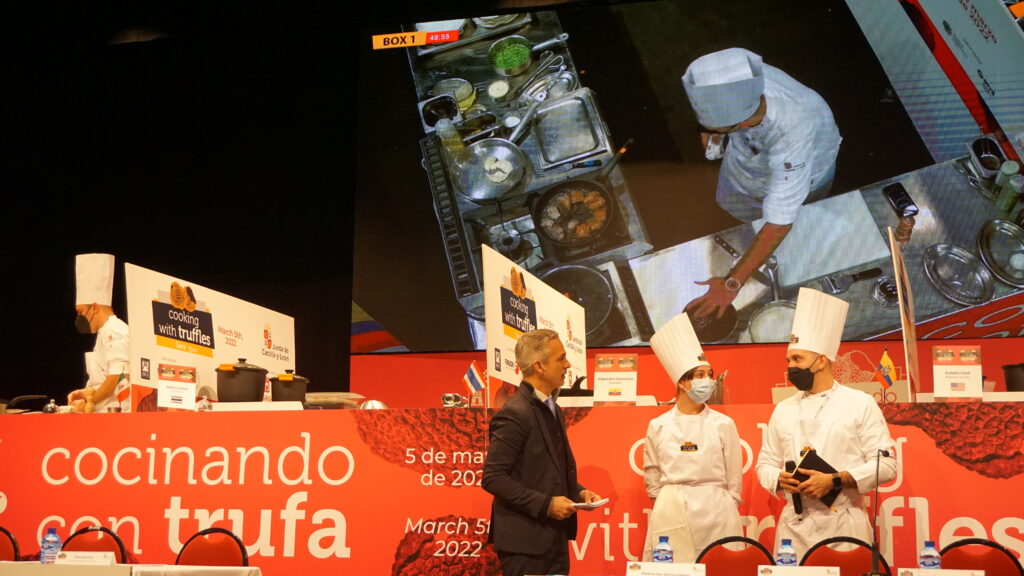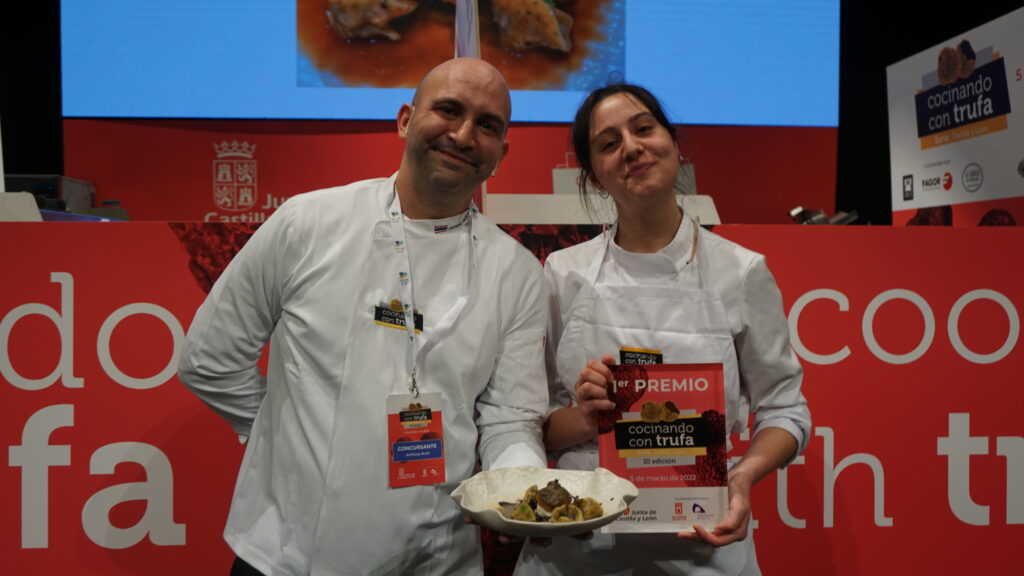 Thailand representative Chef Anthony Burd has been hailed as the "World Truffle Cooking Champion" in the recently held 3rd International Truffles Cooking Competition in Sorai, Spain. Burd is the only Asian representative in the competition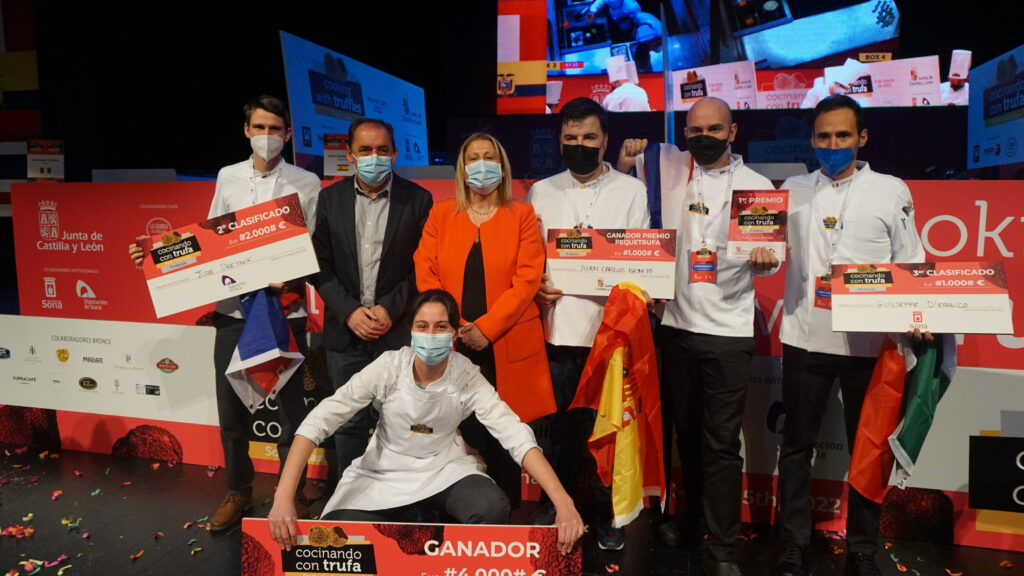 The 3rd Cooking with Truffles Competition is organized by Soria's Ministry of Culture and Tourism and was graced with the participation of chefs of eight nationalities. This year's chefs are from Italy, Ecuador, Thailand, the United States, Mexico, Slovenia, France, and Spain.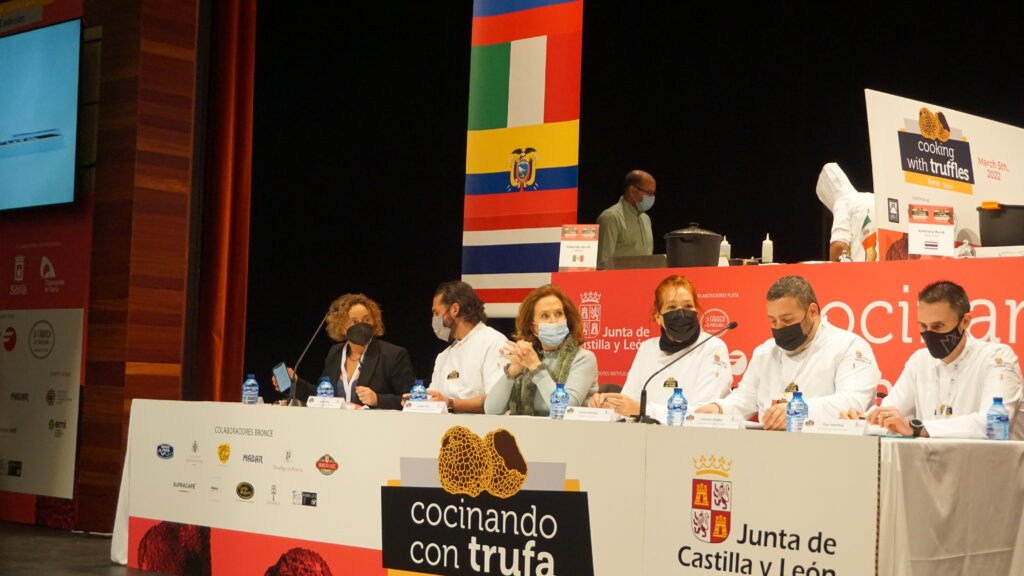 The different culinary creations were judged by a jury of international prestige, with personalities of great relevance in world gastronomy, such as the president of the Royal Academy of Gastronomy, Lourdes Plana; Colombian chef Leonor Espinosa; chef Javier Peña; La Mancha chef Fran Martinez who has two Michelin stars and the champion of the previous edition of Cooking with Truffle, and runner-up of Top Chef Spain, Antonio Arrabal.
Ecuadorian Representative Alejandro Chamorro, whose restaurant became the first in Ecuador to enter the list of the  50 best restaurants in Latin America, presented a dish of Cauliflower with cocoa and truffle nibs. Chamorro said his cuisine is characterized by finding the balance between the understanding of the products and their aesthetic arrangement on the plate.
USA Representative Debbie Gold served Black truffle, candied egg, celery root, and fermented honey. Aside from working in the US, Gold also has European influences in her culinary masterpiece as she spent four years in France working in some of the most famous kitchens in the country.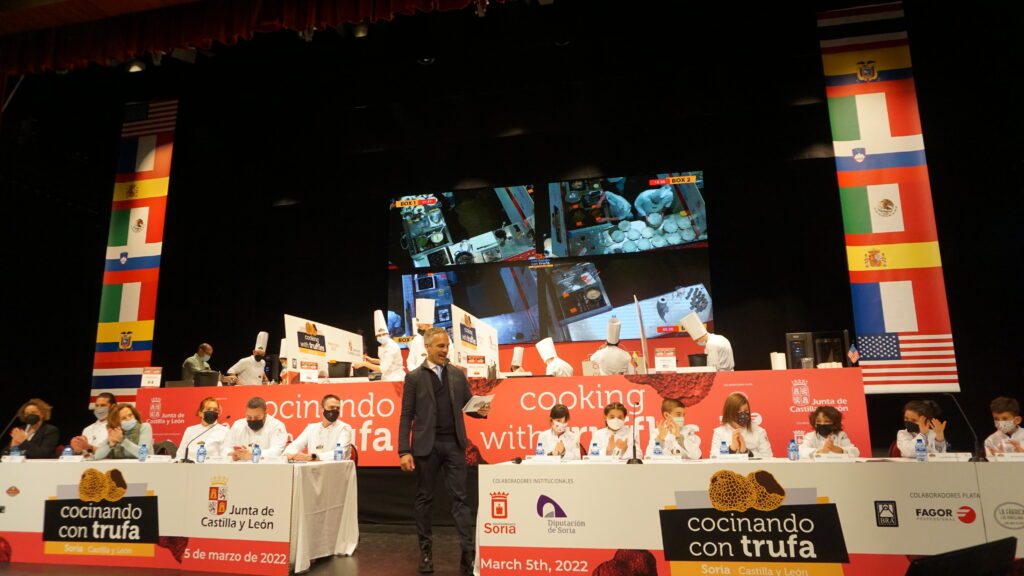 Juan Carlos Benito of Spain's competition dish was Truffled egg with a handyman and Iberian nose, shrimp glaze, and Black Truffle. The Spanish chef has been awarded the 'Little truffle le' award (Pequetrufa) during the competition. This was granted by the children's jury, who participated for the first time in this contest and was composed of Sorian children, between 10 and 12 years old.
France's participant Nicolas Pail hes' dish for the competition was Bartassado broth and iodized black truffle. L' Escapade, his restaurant, is based almost exclusively on black truffle and local products.
Mexico's Eduardo Morali served Capalletis with veal gizzard and truffle for the competition. In 2015, Morali was the winner of the Chef Revelation Award at the Food and Travel People's Choice Award and second place in Top Chef Mexico.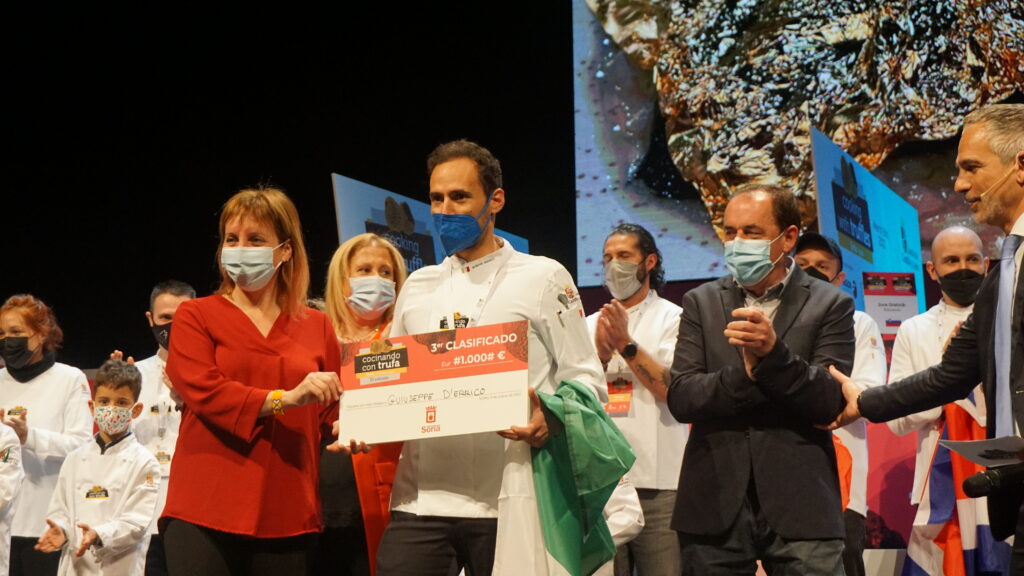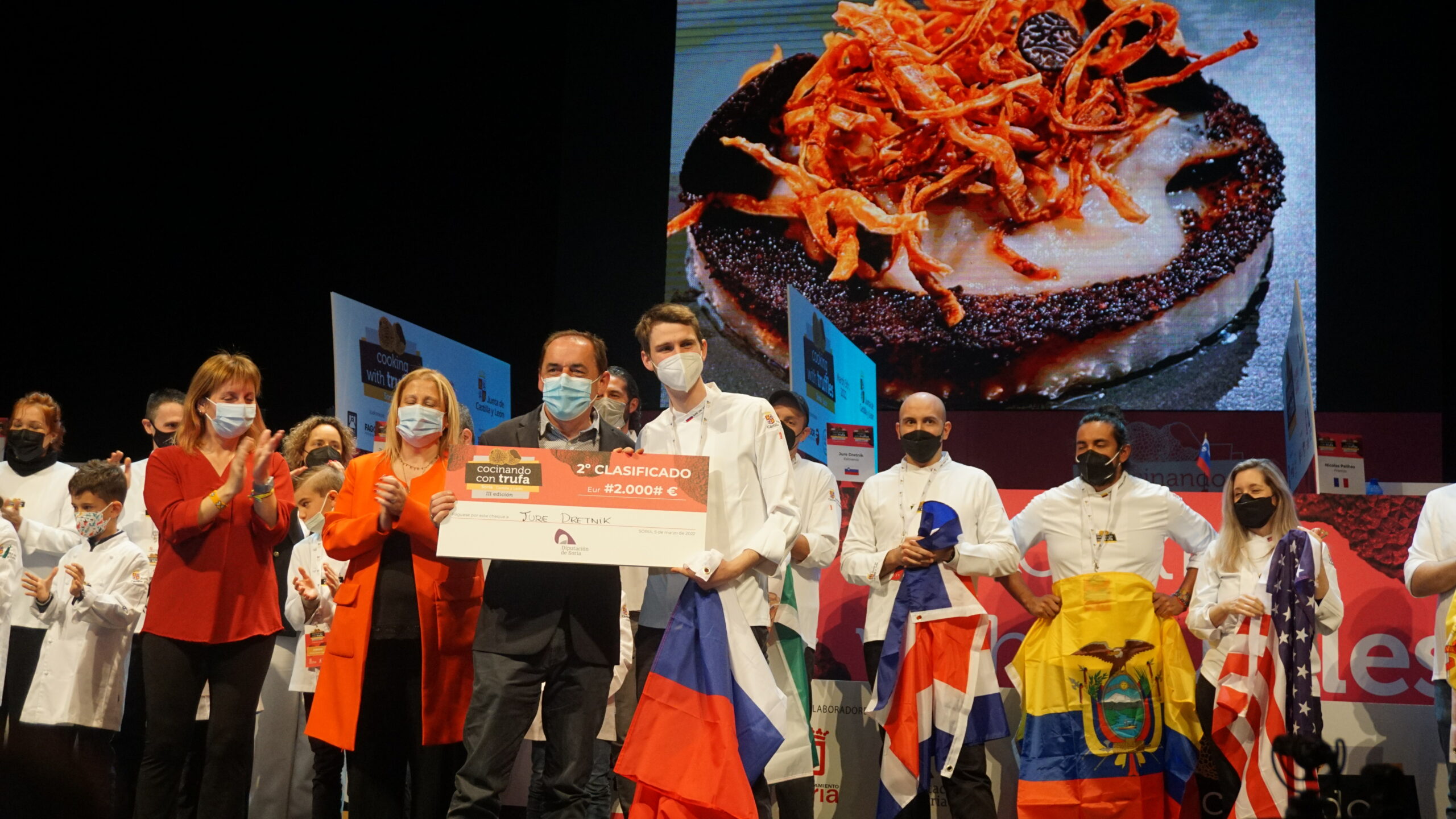 Coming in at third prize is Italy's Giuseppe D' Errico with his rendition of Plate of the  Risotto  Contest in black gold. His risotto is made out of squid ink and black truffles. Placing second in  Slovenia's Jure Dretnik with his rendition of Black Koji Gnocchi with variations of celery, turnip, and black truffle. Dretnik has participated in several international competitions in Croatia,  Greece,  the  Netherlands, and Hungar y.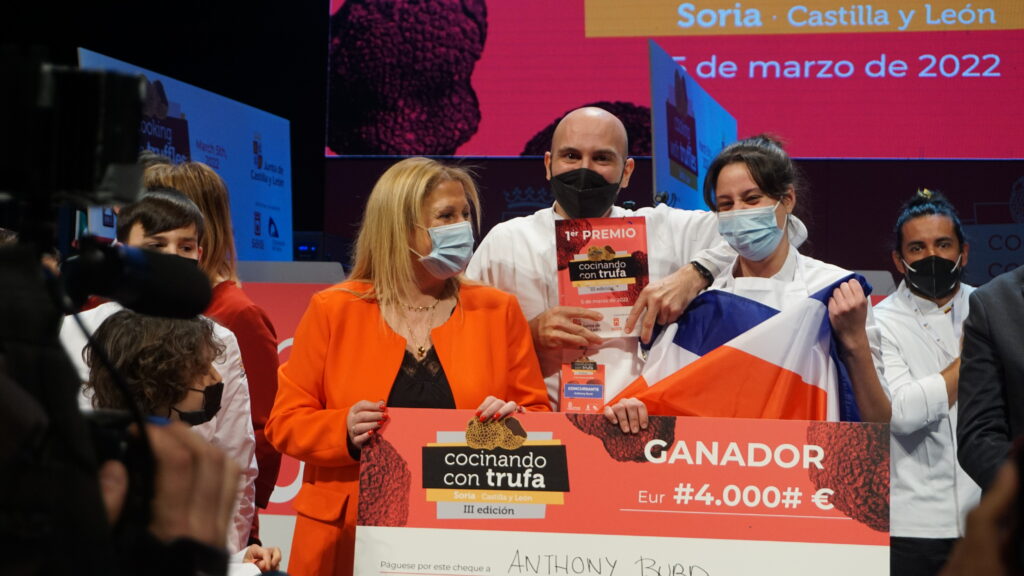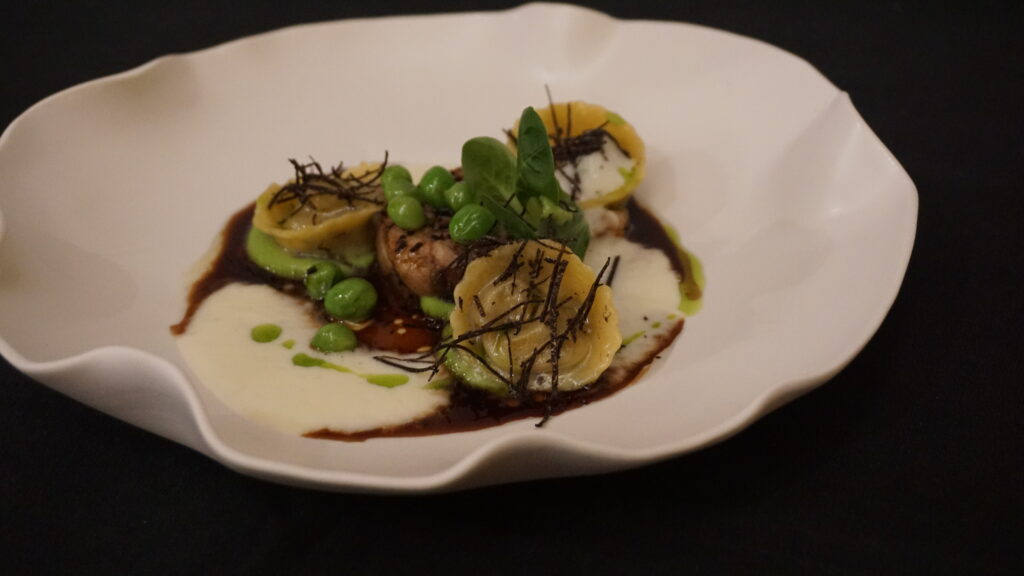 This year's winner is Thailand chef Anthony Burd, with his dish Laminated pasta of Black Truffle with Beef, foie gras in truffle juice, and mushrooms. Burd has established his restaurant, Tony's, in the heart of Bangkok, Thailand. Before this, he led the acclaimed restaurant La Scala, receiving various awards. Earlier in his career,  Burd opened his restaurant in Hong Kong and later decided to experiment as an Executive Chef managing seven restaurants in Hong Kong and Taiwan.
Burd, whose dish was hailed as the Best Truffle Dish in the  World for 2022, received a prize of 4,000 euros  (approximately  PhP230,000) as the winner. The jury awarded the second prize, Slovenia's Dretnik, with 2,000 euros (approximately PhP115,000) and the third prize of 1,000 euros (approximately PhP58,000) to Italy's D'Errico.
COOK Magazine talked to the International Cooking Truffles winner Chef Anthony Burd about his victory and conceptualization behind the hins winning dish.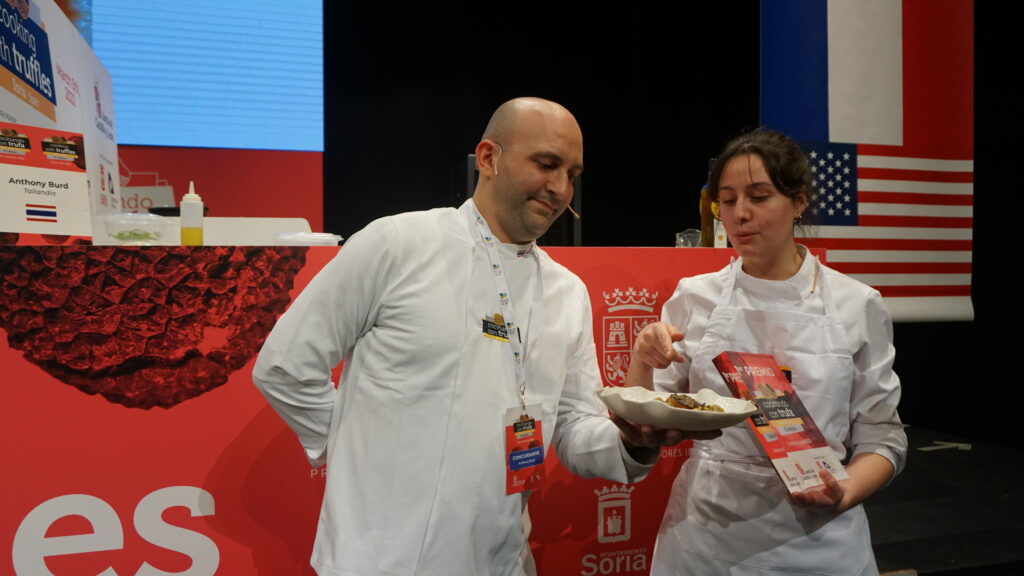 COOK Magazine: Are there any Asian influences to our winning dish?
Chef Anthony Burd: The Asian influence that I have is the Kombu that I have in the sauce. It is a Japanese Kombu that has natural umami and MSG in it, naturally. So, I used that. I steeped that in the sauce when I made it with the porcini mushrooms and the chicken stock broth. I love the flavor and umami from Kombu and having truffles, mushrooms, and parmesan cheese—all have natural umami's and all have natural MSG in them.
COOK Magazine: How does it feel to be the only Asian representative and now the winner of the competition?
Chef Anthony Burd: I buy truffles for my restaurant from Italy, Spain, or France, depending on the season. I am just honored to be able to come and just be in the contest; to be able to come here and experience Spain. I haven't been to Spain in 10 years so it is a great opportunity to come back and to stay in a beautiful small town and to enjoy. That is amazing. And now I have a great story to tell. I went to Soria and I won the best truffle dish in the world.
COOK Magazine: How is the truffle take-up in your restaurant in Thailand?
Chef Anthony Burd: Thais really love truffles. Of course, when you're in Thailand, you're gonna want to eat Thai local dishes but when you want to go to a Western restaurant in Thailand you want the ingredients to come from Europe. You want to know where the ingredients are coming from. Thais love their food and so it is really important to make them understand where quality comes from.