SM Hypermarket Street Food Festival makes a BIG comeback
SM Hypermarket Street Food Festival gears up for a "revenge food trip" to finally satisfy everyone's craving as it made its full-flavored comeback last August 29, 2022 at the SM Mall of Asia Music Hall.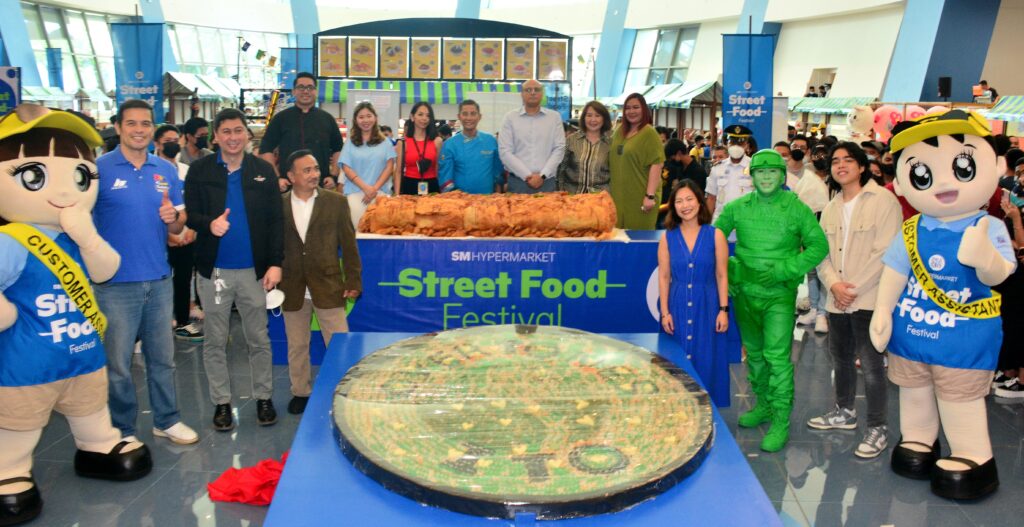 This award-winning festival is the biggest celebration of arguably the richest street food culture in the world gathering the tastiest street grub, biggest food brands, and the hottest chefs and stars; satisfying the yearning for the most craved street food and best grocery deals in the most delicious way.
The revenge food fest literally came back bigger with a 6-foot GIANT SM veggie lumpia expertly cooked by the Kusina Master himself Chef Boy Logro and a 6-foot-wide platter filled with 6,000 pieces of sushi.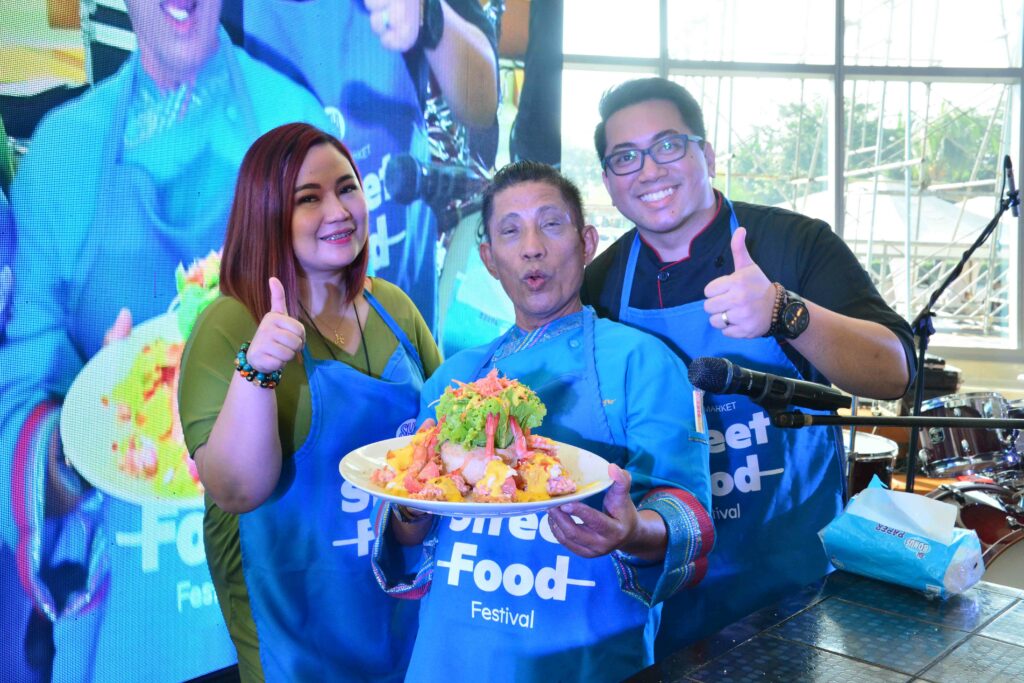 The world-renowned chef was accompanied by social media icons "Cooking Ina" Hazel Cheffy and Chef Marky who also shared deliciously easy recipes on stage.
The giant food prepared were then turned over to Nayon ng Kabataan in Mandaluyong.
The tasty event was also joined by famous faces Tawag ng Tanghalan's Rachel Gabreza, Conyoboy Jiconyo, Tiktok's favorite doctor Krizzle Luna, and Philippine basketball legend Benjie Paras.
Off-stage was a wide array of food stalls offering everything yummy from BBQ, Ilocos Empanada, and Kakanin to Takoyaki, Burgers, Bimbimbap, and UP's famous isaw; Mang Larry's.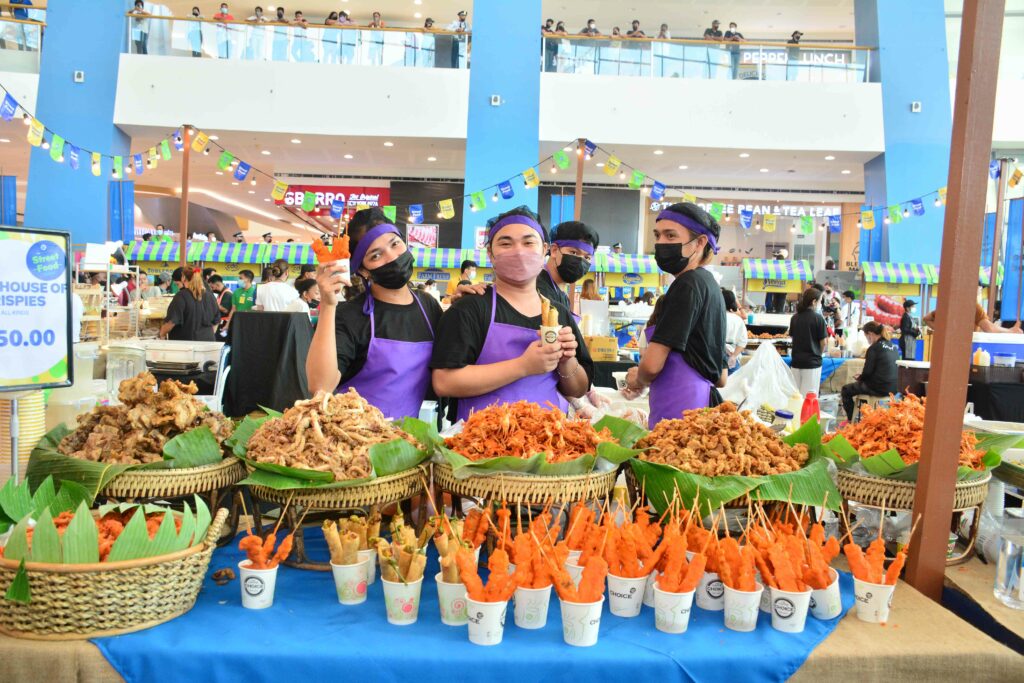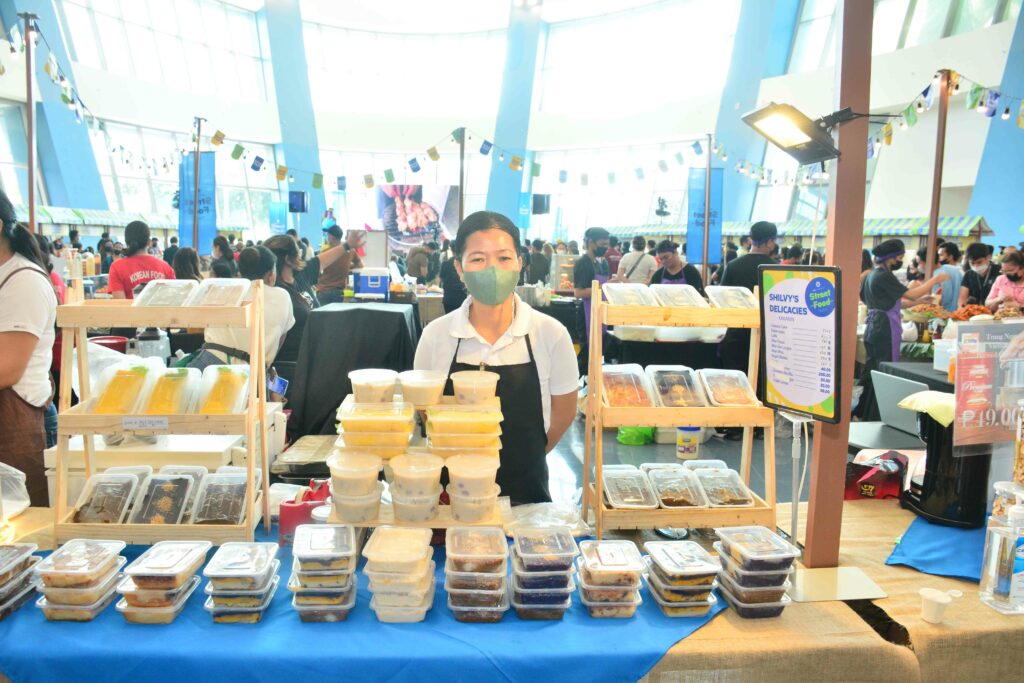 If you're not busy eating, you'll definitely be taking lots of photos and selfies at the creative photo booths or playing the super fun SM By the Bay carnival games Hook-a-Duck or Lobster Pot.
Of course, it wouldn't be a full-fledged festival without the exciting event-exclusive promos and discounts on popular food brands like getting extra gifts with every purchase, FREE shabu-shabu balls when you reach P1,000, and savings up to P50 for SMAC and Prestige card holders.
Food fans can also enjoy FREE delivery when they shop for SM Hypermarket Street Food Festival items at shopsm.com until September 15, 2022.
The SM Hypermarket Street Food Festival was made possible by favorite food brands Nestle Magic Sarap, Nestle All Purpose Cream, Knorr Seasoning, Knorr Cubes, Knorr Soup, Purefoods Hotdog, Purefoods Heat & Eat, Lucky Me, Alaska Crema All Purpose Cream, 555 Sardines, 555 Tuna, CDO Hotdog, CDO Tocino, CDO Chicken Franks, Bounty Fresh Chicken, and Farm Fresh Liempo.
One day was definitely not enough to fully enjoy the returning SM Hypermarket Street Food Festival which is why the grand launch at SM Mall of Asia continues until August 30.
The event will then satisfy food and shopping cravings at SM Hypermarket Fairview from September 16 to 18, 2022 followed by SM Clark Skyline from September 30 to October 2, 2022. The juiciest part is that a satisfying bulk of SM Hypermarket Street Food Festival's deals and promos are also available in all SM Hypermarket branches and on shopsm.com.
SM Hypermarket Street Food Festival Grand Launch was definitely everything a revenge food festival should be; tons of shopping, mounds and mounds of food, and heaping servings of fun and excitement.
Make sure to partake in its succeeding servings at SM Hypermarket Fairview and SM City Clark Skyline.