Eats Back to Basics
TikTok holds its first event of the year, highlighting how food creators use the app to create stellar cooking content.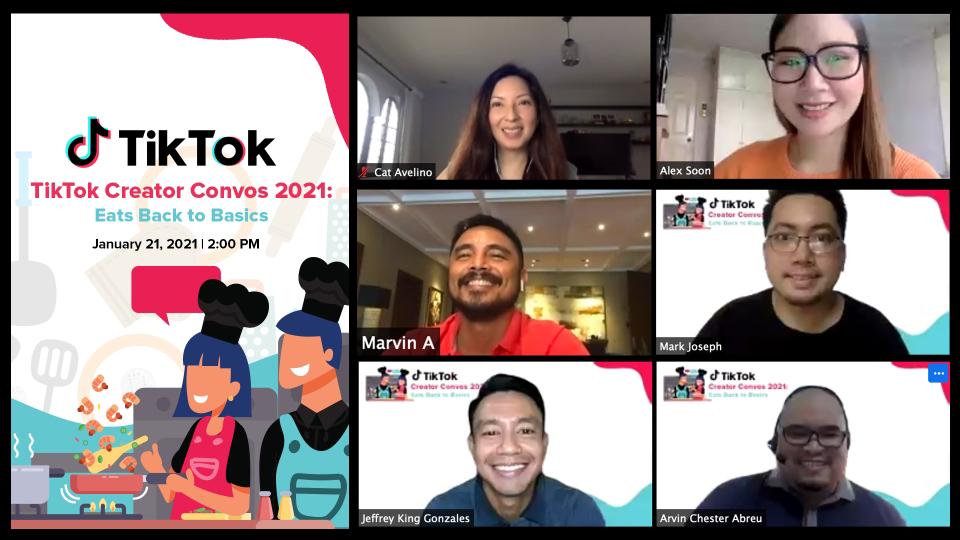 Manila, Philippines – January 25, 2021 – TikTok is the best place for sharing creative content, whether you are an artist, a performer, or even a foodie. Anyone with a passion for food, who loves to cook and eat can easily share their delightful experiences on the app. As the food community on TikTok continues to grow and evolve, the level of creativity you can see in their videos increases, too. Through in-app features such as filters, effects, and text, food creators have been able to edit, embellish, and elevate their cooking content on TikTok.
https://drive.google.com/file/d/1e8zbouuc20nEJa4-S9PpvEjKq-T5Vyib/view?usp=sharing
In the recently concluded Eats Back to Basics virtual event, members of the online food community, including bloggers, influencers, and media, came together to learn how to create awesome cooking videos on the app, straight from top TikTok food creators. Four creators were invited to share their experiences in using the platform, along with their personal recipes for creating and editing stellar TikTok content. Each creator then shared videos from their own TikTok feed, as examples for how easy it can be to produce entertaining and informative posts on the app.
Editing Made Easy
For food creator Arvin Abreu, who is known as @bigboyph online, the ability to quickly edit clips, and add music to a video makes TikTok both easy and fun. He shares, "What I usually do is I shoot 10 seconds of video for each step of my cooking. From a 10-second video, I cut it to a 3-second video, and then I add music to it, whatever is trending. It's good that TikTok has a lot of music that's already incorporated in the platform that's why it's very fun to use."
A budding food creator who loves to cook and eat, Arvin started his TikTok account just last December. He has since gained more than 1k followers weekly, most of whom enjoy watching his easy to follow recipes.
https://www.tiktok.com/@bigboyph/video/6910939242596207873
Creative Transitions And Effects Make Videos More Unique
Known on TikTok as @foodietarsiidae, Jeffrey King Gonzales, a food creator from Bohol, gives followers a taste of local flavors through his videos. To make his TikTok content more unique and fun to watch, he creates these using a combination of transitions and sound effects.
Jeffrey shares that he uses the fingersnap as his signature style for transitions. "Nagfi-fingersnap ako at the beginning of the video. It's very easy lang talaga, cut it with TikTok app. You just have to be very creative."
https://www.tiktok.com/@foodietarsiidae/video/6914797553510862082
Creative Content That Reflects Your Cooking Style
Through TikTok, you can creatively showcase your cooking skills, and Chef Marky Bartolome is a great example for how this is done. Currently one of the top food creators on TikTok, he shares delicious, restaurant-quality recipes with his followers on the app. This young chef from Valenzuela City started his culinary career overseas, before finally opening his own restaurant in the Philippines.
Chef Mark shares that his content creation style is largely influenced by his profession as a chef. "Mostly talaga yung mga shineshare ko na mga recipes is yung mga restaurant-stye food, mga ganun, so yung background ko restaurant talaga, stainless yung table," he shares.
https://www.tiktok.com/@chefmarkjoseph/video/6914990914272365826
Learn As You Share On The App
You don't need to be an expert at video production in order to create amazing content on TikTok. Its user-friendly interface and simple editing tools make it easy to learn more, while you use the app. Actor turned businessman, Marvin Agustin, shares that he is still learning the ropes, and finding his style on TikTok. He is happy to know that there are many others like him, who discover more as they create more content.
Marvin says, "Everyone is also learning skills while they post and do stuff. I just started learning these things during the pandemic – Filming myself, editing, posting. I think I would edit my videos to fit my platform, ayoko naman ng titong tito 'yung post ko."
TikTok empowers creators to produce high-quality content on the app, and because of this, people are much more creative here compared to any other platform. As Cat Avelino, Head of Communications, TikTok Philippines, said at the online event, "Making your first TikTok is literally just point and shoot. We have a variety of editing tools in-app that are so easy to use, and then after you edit your video, select from a super wide array of sounds and music that we have. After that add your stickers and filters. And then post, it's really just that."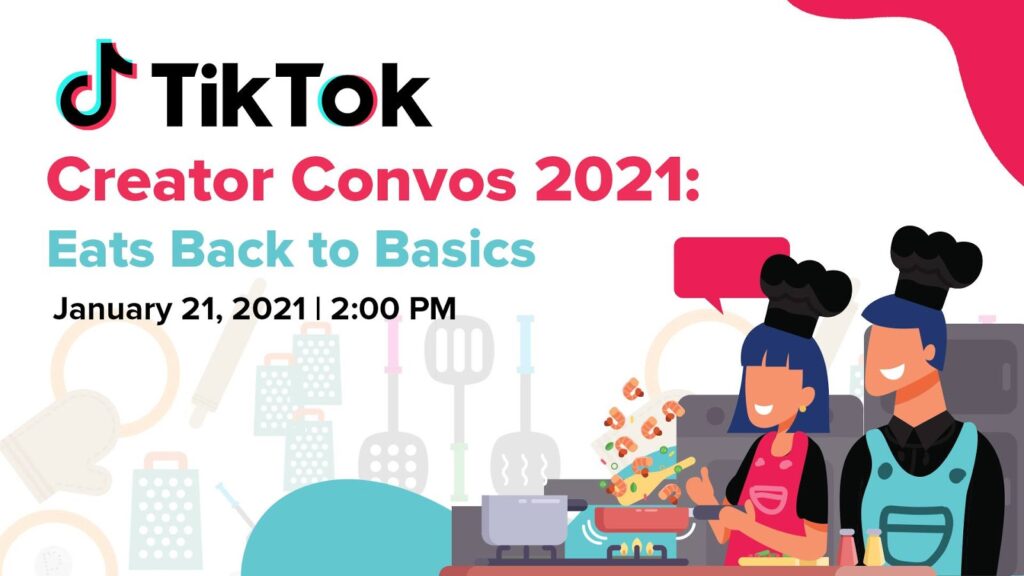 As a place that brings creators together, you can count on TikTok to deliver content that is real, inspiring, fun, and educational. Start creating your own unique videos on TikTok today. Download the app on your iOS and Android devices to get started.
Hits: 270