AND I WOULD DO ANYTHING FOR MEATLOAF
By Chef Bruce Lim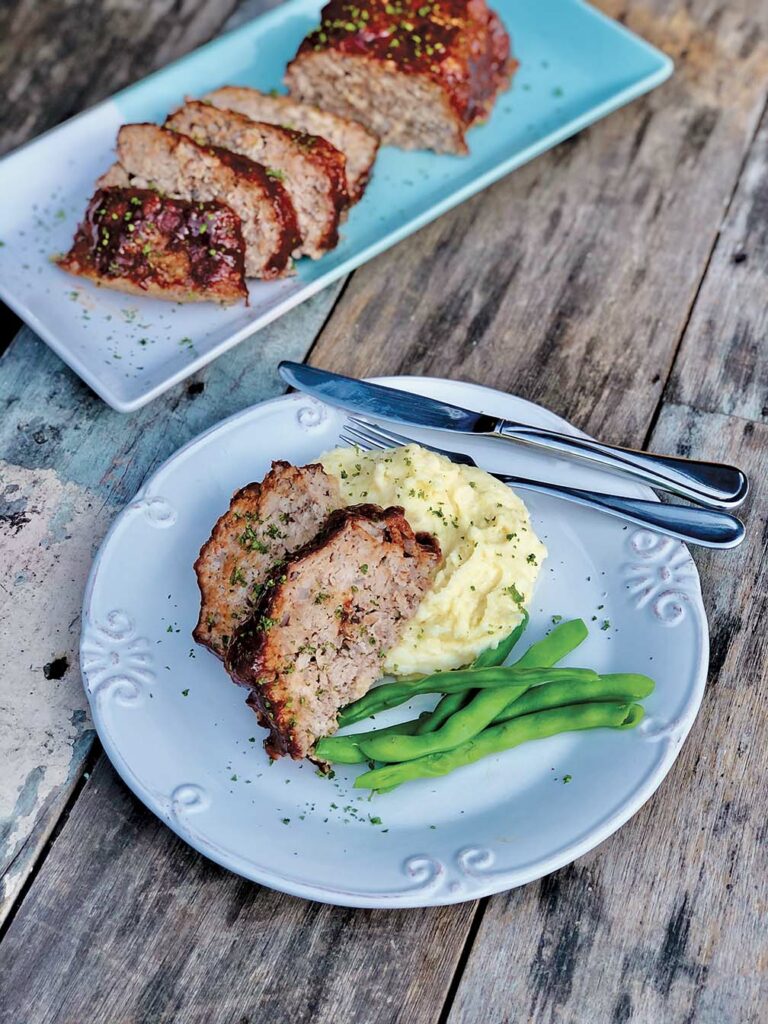 Growing up, my mom was a full-time working mom. She really didn't have time to prepare extensive meals for us as kids. Normally I will remove the meat from the refrigerator so she can cook it when she gets home.
One of my mom's go to dishes was meatloaf, and until this day this is one of my go to comfort food that I always ask my mom to make for me. But of course, my recipe is tweaked a little bit to suit the flavor profile that I like. This goes well with steamed rice, French fries, roasted potatoes and frozen peas. Tell me how you like this dish, hit me up or follow me on Facebook (Chef Bruce Lim) and Instagram (@chef_bruce_lim). Enjoy!
Mom's Meatloaf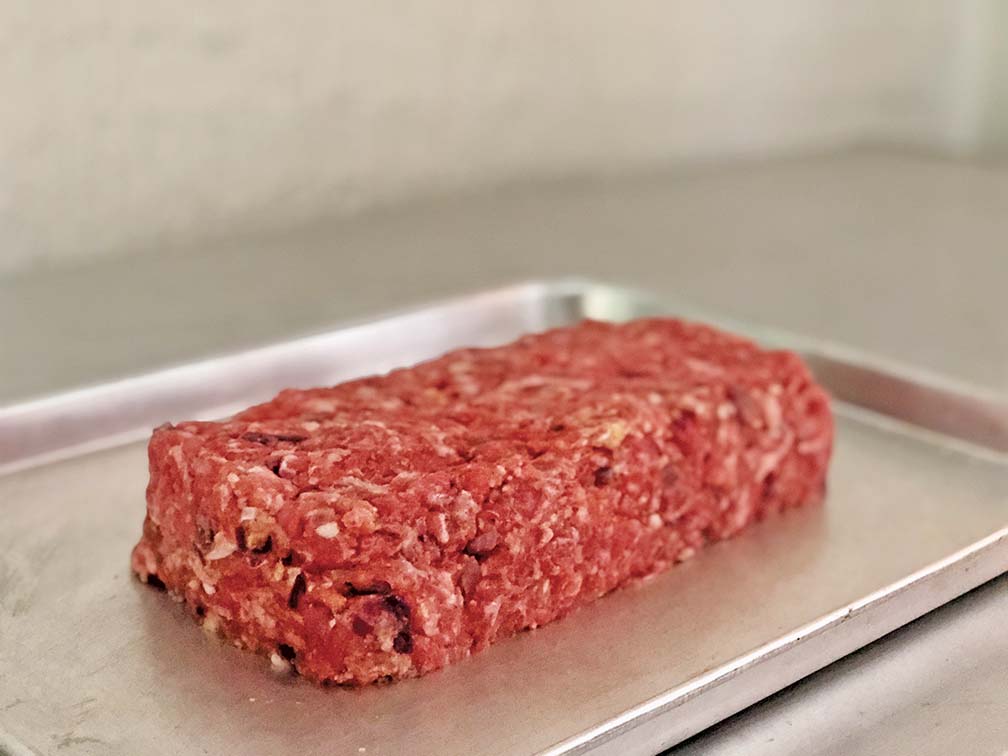 Serves 6
Prep time 15 mins.
Cooking time 1 hour
Ingredients: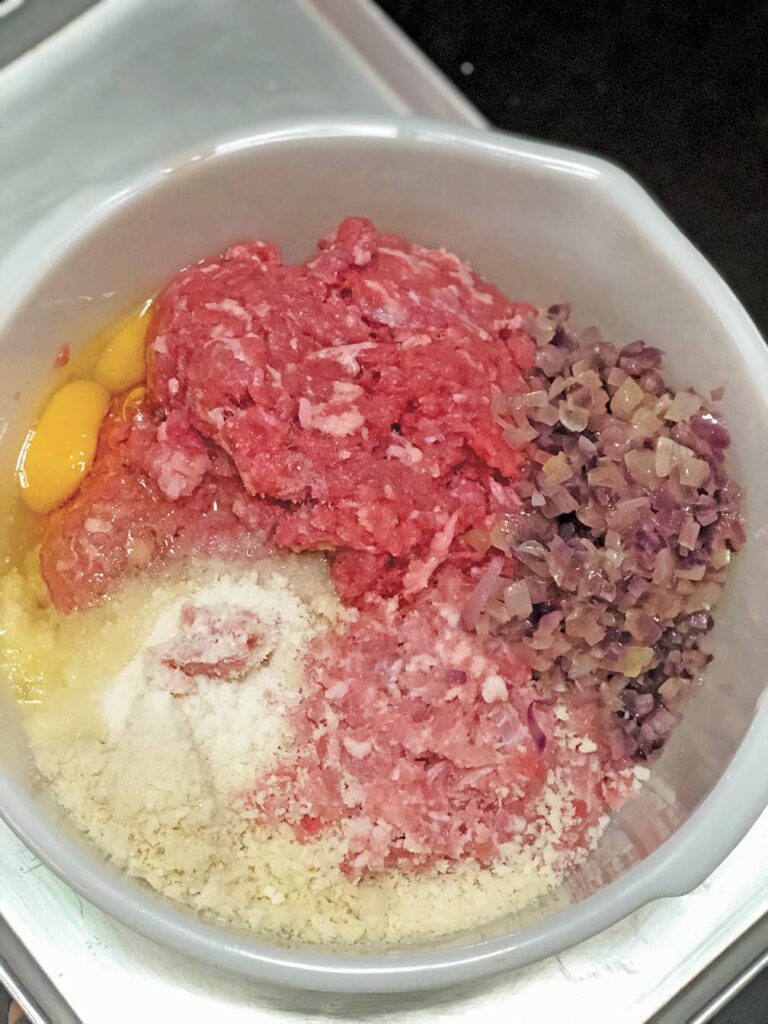 800g ground beef (lean)
200g ground pork
100g onions (diced)
20g butter (unsalted)
2 pcs egg (beaten)
7g salt
1/4 tsp Tabasco sauce
3 pcs (stale) bread
80g whole milk
Topping: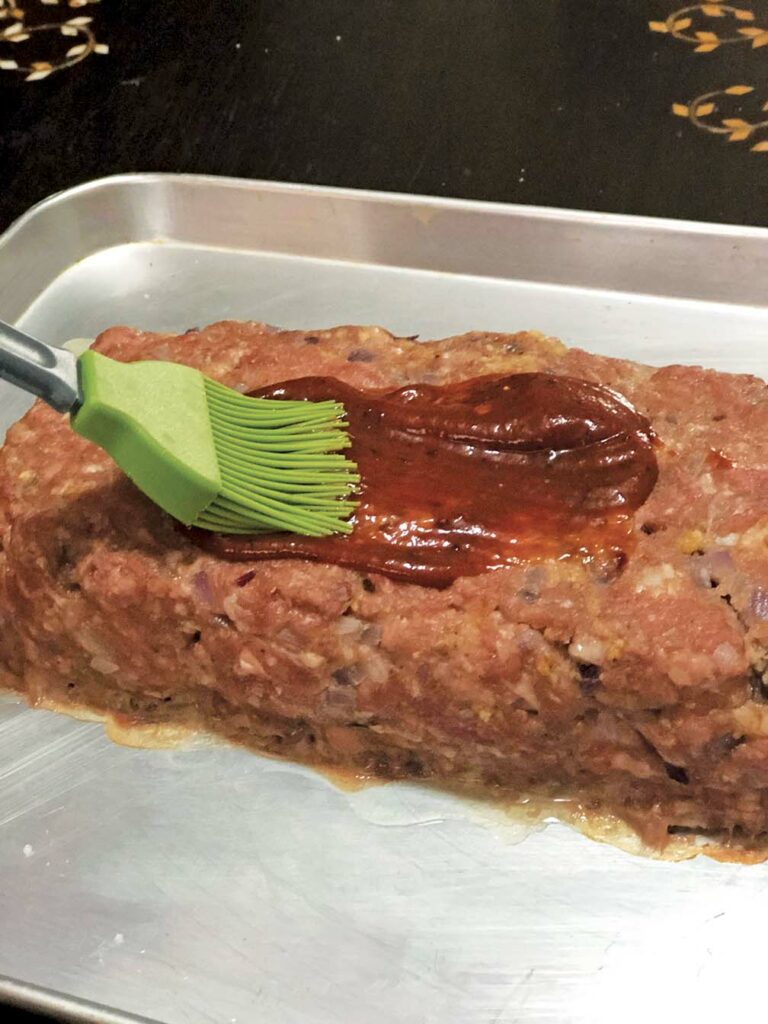 100g ketchup
50g brown sugar
5g American mustard
Serve with roasted or mashed potatoes
Procedure:
Using your hands, Break the bread apart into big chunks and soak it with milk and beaten eggs. Chill until ready to use.
In a small pan, add the butter and saute the onions over low to medium heat until fully cooked. This might take about 6 minutes. Remove from heat then completely cool the mixture.
In a large metal bowl, add the ground beef and ground pork, salt and pepper, American mustard and tabasco sauce. Add the bread, egg and milk mixture then give it a good mix. Don't over mix it, make sure you can still see chunks of bread but it's evenly incorporated.
Place the mixture on to a baking pan then form it into a log. Place it inside a preheated 170°C oven and bake it for 15 minutes.
Remove it from the oven, drain out the liquid.
Make the topping by mixing the brown sugar, ketchup and mustard together. Once the brown sugar has dissolved cover the meatloaf with sauce, about a centimeter thick, then place it back into the oven and cook it until the internal temperature reaches 68°C. Remove it from the oven, let it rest for about 10 minutes before you slice it.
Cut 2 slices and serve it with mashed potatoes and buttered corn.
Chef Bruce Lim was born and raised in the United States where he learned to love the kitchen at a very young age. He trained at Le Cordon Bleu, London where he graduated with a Grand Diplome (Superior Level of Cuisine and Pastry). He first came to prominence with Tablescapes, a show aired on the Asian Food Network. He now presides over Mise-en-Plus, a food manufacturing company. Twitter: @chefbrucelim|  Instagram: @chef_bruce_lim
Hits: 370