Easy Oven-Baked Barbecue Ribs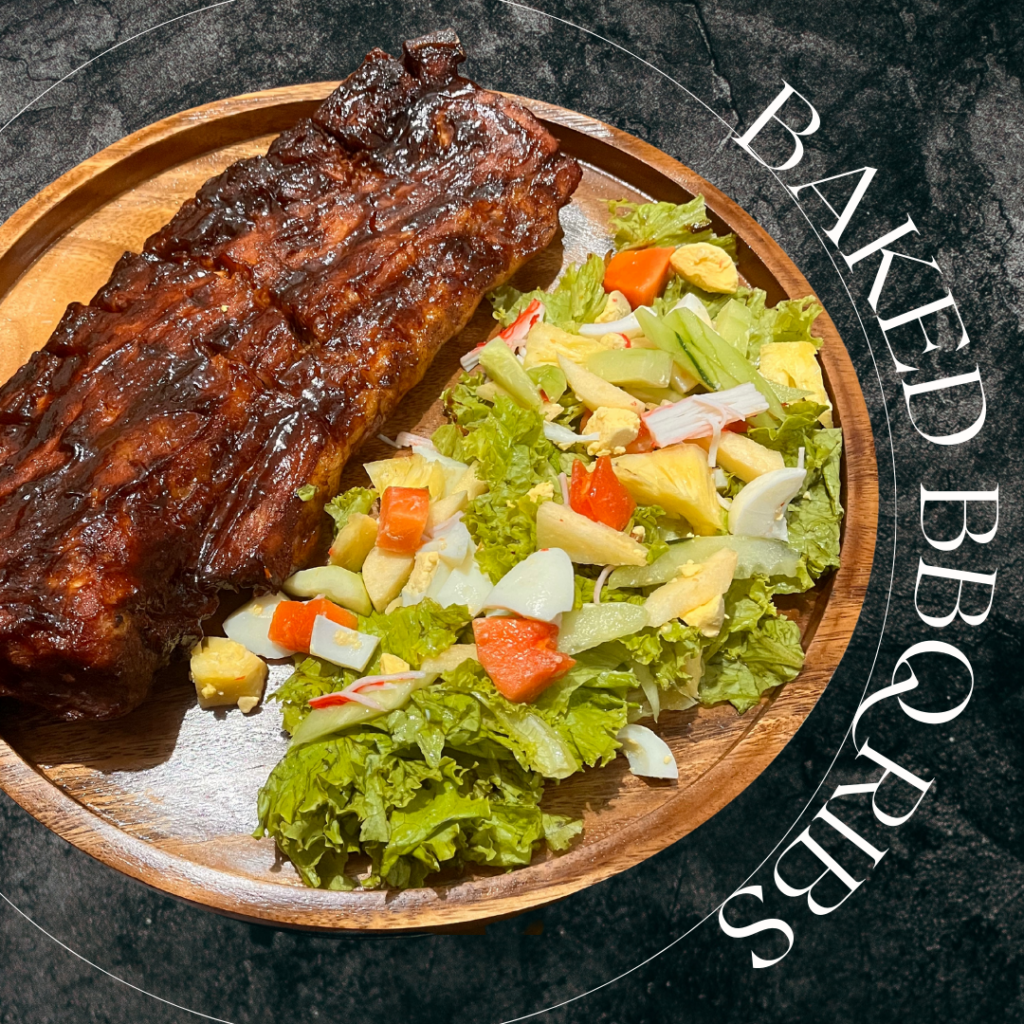 A quick recipe you can whip up for a party, a get-together, or even if you fancy having it for a weekend lunch or dinner!
You Will Need:
Ribs:
TenderBites Baby Back Pork Ribs (2.2 lbs or 1kg)
Salt and Pepper (for seasoning)
Dry Rub:
4 tablespoons brown sugar
2 tablespoons smoked paprika
1 1/2 tablespoons salt
1 1/2 tablespoons ground black pepper
1 teaspoon garlic powder
Barbeque sauce for basting (you can use your favorite store-bought sauce, or use your preferred sauce recipe)
Note: If you want the most tender ribs, you can opt to remove the membrane (the thin layer underneath the ribs ; some butchers already do this) ; but you can leave them on if you like your ribs to have a bite or chewiness to it.
Procedure:
Preheat your oven to 135°C.
Season both sides of the ribs with salt and pepper. Afterward, apply your dry rub to your ribs. (Making sure that all parts are covered).
If you have a roasting pan, place the ribs meat-side up. Or you can put it on a foil and cover it with another foil (wrap it like a parcel)
Bake until the meat is tender (for 2 or 2 1/2 hours). (Note: If you like ribs that fall off the bone, you can bake them for longer).
If you find the tenderness to your liking, remove the ribs from the oven. Discard the foil.
Generously brush your ribs with the barbeque sauce.
Tip: You can move your oven rack near the top of the oven for that charred and smoky flavor. Put your oven to broiler mode, and broil for a few minutes or just until the barbeque sauce caramelizes. (Keep a close eye on your ribs as to not burn them).
Serve your ribs with a salad, mashed potatoes, or rice. Enjoy!
If you want to use other cuts of meat, you can be certain that TenderBites has them.
For premium quality meat, TenderBites got you covered!
Hits: 278