A better livelihood for our local farmers thanks to your order of Kenny Rogers Roasters' Chimichurri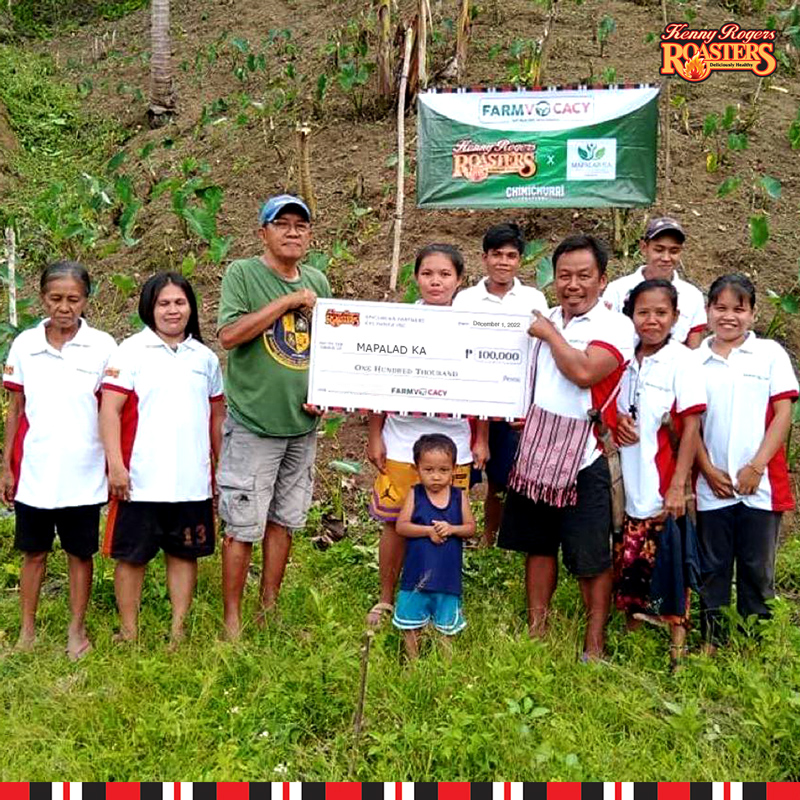 Filipino consumers today are more socially-conscious in buying and supporting goods and services.
This positive shift comes at a timely moment when brands are taking more proactive steps to address pressing issues like climate change, food security, and poverty while still meeting the needs of their market.
In the food industry, one of the food chains that has already taken the initiative to help local communities is Kenny Rogers Roasters.
Not only known for its delicious and healthy meals, Kenny Rogers Roasters is also a brand that supports and cares about the local community.
That is why it is championing grassroot initiatives to benefit the food industry of the country.
For many years, the Philippines' local farmers have been providing food to many household & restaurant tables.
Now as we deal with a food crisis where scarcity of water and available land for farming, resulting to food losses and wastes are becoming more pressing by the day, support for local farmers is crucial now more than ever.
Knowing the urgency to take action for this cause, Kenny Rogers Roasters initiated the Farmvocacy campaign where every purchase of its best-selling Chimichurri Solo Plate offers support to local farmers.
Kenny Rogers Chimichurri was the perfect product for this initiative since the ingredients used to make the famous Chimichurri sauce were all sourced locally.
A portion of sales from every Chimichurri Solo Plate purchased via dine-in, takeout, and delivery, were donated to select local farmer groups.
These NGOs included Tabang sa Dunong in Bicol whose advocacy pillars involve Scholarship, Livelihood augmentation, Health & Nutrition, and Disaster Relief.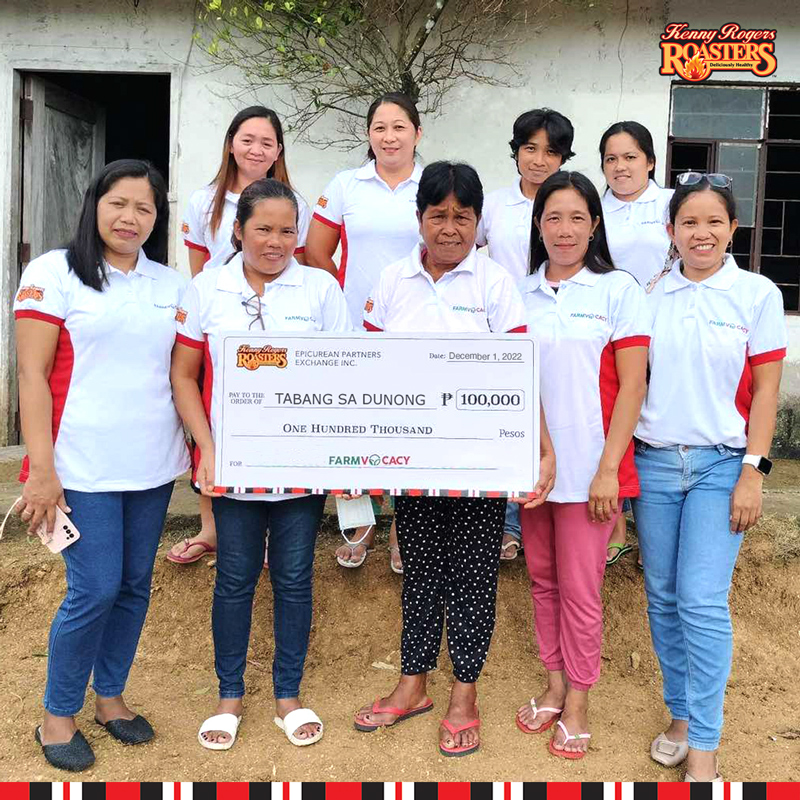 The grant will be used to focus on education as means to improve the quality of life of farmers by supporting their children's education.
The restaurant also partnered with Vizcaya Fresh from Nueva Vizcaya which advocates improving the livelihood of poor farmers through the production of organic and reduced-chemical produce for application to the whole supply chain.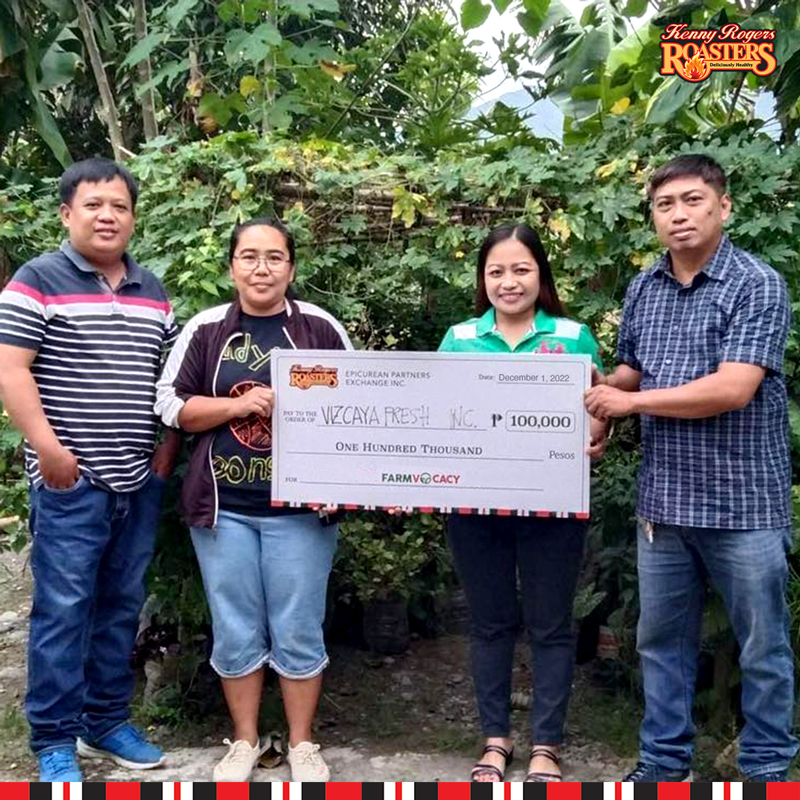 Through the grant, the NGO will train farmers on organic farming, cultivation techniques and production support for local farmers such as equipment and seeds.
Another NGO that benefitted from the grant is Mapalad Ka from Mindoro who provides training and livelihood access to Mangyans through farming.
The proceeds will be used in operational and processing section or infrastructure in the farms to ensure sustainability, better yields and land cultivation.
Farming take a lot of hard labor, and to this day, this remains to be true but through Kenny Rogers Roasters Farmvocacy program, customers were able to extend support and encouragement to help address the challenges faced by local farmers.
Enjoy Kenny Rogers Roasters' menu offerings for dine-in, takeout, or delivery through  www.kennyrogersdelivery.com.ph, hotline: 8-555-9000, or via Grab Food and Food Panda.
For more updates, follow Kenny Rogers Roasters' official social media pages: @KennyRogersPH on Facebook, @kennyrogersph on Instagram and Youtube (https://www.youtube.com/c/KennyRogersRoasters).
Hits: 209