Conti's Cakes and Weight Loss: Yes, They Can Go Together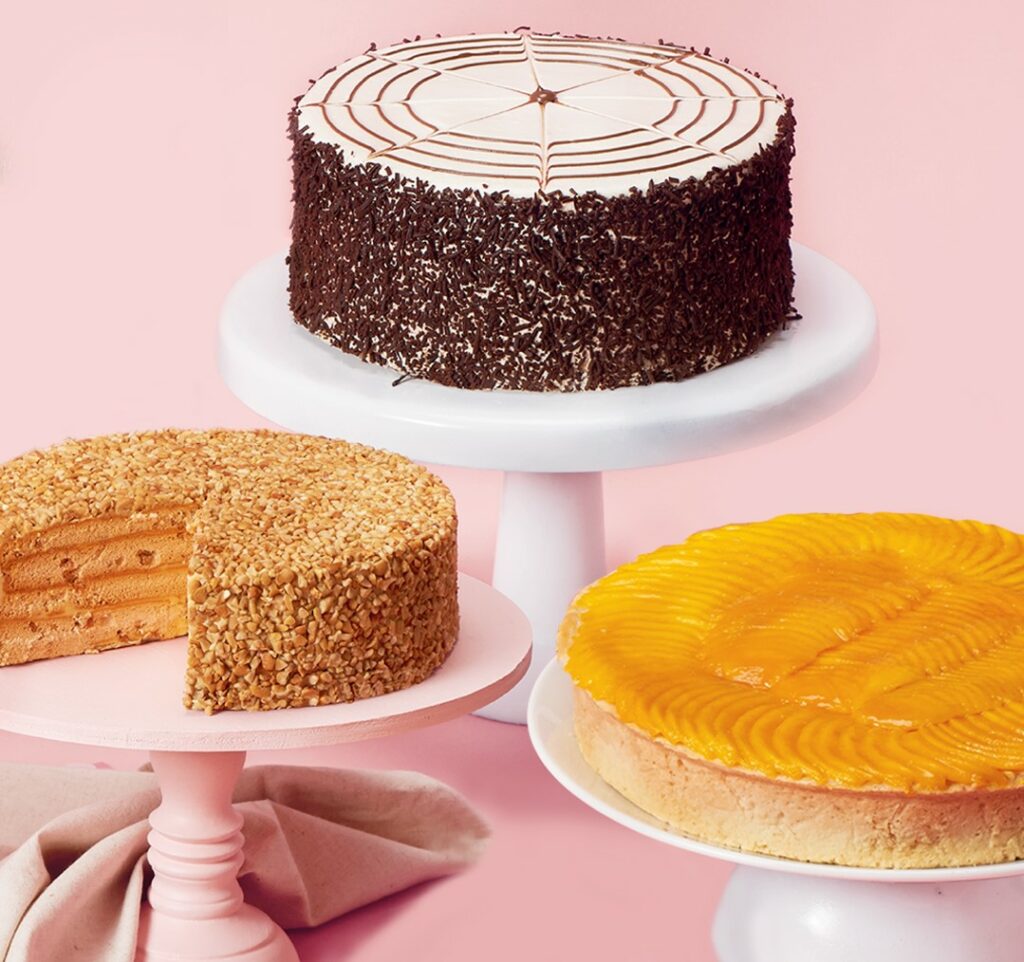 Satisfying your sweet tooth or craving with your favorite dessert does not necessarily lead to weight gain: you can eat cake without feeling guilty again.
In fact, it can even help you slim down. How? Do it when you're happy.
Studies have shown that happiness plus cake is a formula for losing weight. When a person is happy, there is a boost of dopamine levels in the body.
Known as the "happy hormone," dopamine is only released once we feel happy or experience something pleasurable.
And isn't the sight of a beautiful cake like Conti's' Mango Tart a trigger that suddenly shifts our mood to a happy one with its toppings of delightful ripe mango slices with vanilla cream on butter crust?
Fresh from the bakeshop and chilled just right, cakes can bring that inexplicable feeling of pleasure, bliss, and happiness.
A cake no matter the size, color, design, or flavor has the power to release dopamine which is a very good hormone for weight loss.
A dopamine diet helps control your waistline while keeping your brain happy, even with a decadent treat like Conti's' well-loved Black Velvet with its sumptuous icing and swirls of flavorful ganache chocolate.
You'd be surprised that with every bit you take, you'd tend to have less cravings, but get to be motivated to be active and do more.
According to the US Calorie Control Council, losing weight has less to do with what kind of food you eat and more to do with the number of calories you consume.
Hence, when eating your favorite cake like Conti's' Sans Rival, with layers of chewy wafers filled with buttercream icing and cashew nuts, you have to double your efforts from overeating.
The right way to indulge in your cravings is to savor them, eat them slowly, and then continue to do other things that will make you feel happy and active.
Happiness begets more happiness.
The next time you feel giddy, go ahead and enjoy your favorite Conti's cake.
You'll feel even more upbeat and motivated to be more active.
That's a recipe for shedding some unwanted or excess weight.
The delightful Conti's cakes are available in over 70 Conti's branches nationwide and are available for delivery via website, Grab Food and Foodpanda.
To know more about Conti's Bakeshop & Restaurant, visit www.contis.ph or check out their Facebook (@contisph), Instagram (@contis_ph), and TikTok (@contisph) pages. Other pages bearing the name and images are fake.
They do not in any way represent the brand.
Hits: 243