Kenny Rogers' Marketing Director is this year's Mansmith Young Market Masters Awardee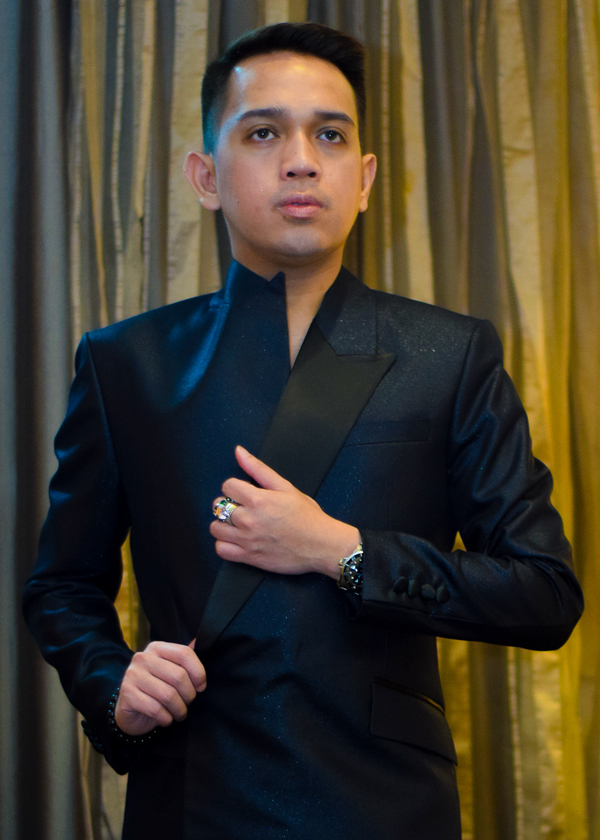 Ever wondered who that guy is in the EDSA billboards?
Chances are, you might have seen Kenny Rogers' Roasters and Seattle's Best Coffee Philippines' Marketing Director Lorent Martin Adrias.
Both brands are celebrating his big accomplishment for being awarded the highly coveted 2023 Mansmith Young Market Masters Award (YMMA) – a prestigious organization that recognizes the best that the Filipino youth, aged 35 years old and below, has to offer while inspiring other young Filipinos toward excellence in marketing, sales and entrepreneurship.
And indeed, Lorent Adrias has already made his mark in the food industry.
His extensive experience working with Kenny Rogers Roasters and Seattle's Best Coffee, as well as many known international pizza, burger, and dessert chains previously, has helped strengthen his pulse for the industry, coming up with impactful campaigns to elevate Filipinos' dining experience.
Lorent's innovative contributions to Kenny Rogers Roasters and Seattle's Best Coffee have reaped rewards as both brands are experiencing record-breaking sales and profitability growth exceeding its pre-pandemic performance within just the first half of 2022, delivering the best results since these brands started their operations in the Philippines, while maintaining dominance in the top of mind awareness, brand usage, loyalty and market share in their respective categories.
Under his leadership, he spearheaded the successful introduction of various product innovations such as the Kenny's Truffle Collection, Chimichurri Festival, Seattle's Best Iced White Chocolate Mocha Collection, and Black Sesame Oat Series to name a few.
His hunger for new and groundbreaking ways to communicate the brand's message has led to the Kenny Rogers Roasters' 3D ad billboard in EDSA, the first restaurant chain to use this format, further giving depth and dimension to the brand's visibility.
He is known to be the youngest CMO of the international brands that he handled, continuously breaking boundaries and providing their own "unique" voice and branding while maintaining relevance in a highly competitive F&B industry in the Philippines.
Lorent is deeply committed to his advocacy of equality, inclusivity and acceptance in the workplace, believing that everybody has the right to be heard, seen and plays an important contribution in the success of their brands' journey.
As Lorent Adrias continues to take up space in the food industry, he hopes to leave a legacy of acceptance, authenticity and fabulousity as he quotes Barbie the movie: "Humans only have one ending, but ideas and what you stand up for lives forever."
For more updates, follow Kenny Rogers Roasters' official social media pages: @KennyRogersPH on Facebook, @kennyrogersph on Instagram and Youtube (https://www.youtube.com/c/KennyRogersRoasters).
Hits: 88