Oatmeal Raisin Cookies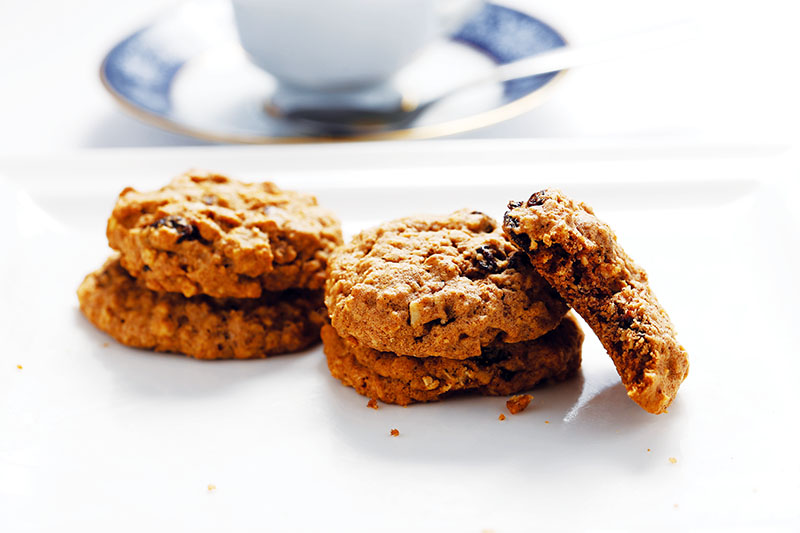 Ingredients:
95g raisins
80g egg
115g butter
160g brown sugar
100g granulated sugar
2g salt
5g vanilla
160g all purpose flour
3g cinnamon powder
5g baking soda
100g oats
60g nuts, chopped
Procedure:
Pre heat oven at 350˚F.
In a medium bowl combine all dry ingredients all purpose fl our and baking soda, baking soda and salt.
Cream butter and sugar until light and fluffy. Add the eggs and vanilla and mix just until combined.
Add the oats and dry ingredients and mix just until combined. Do not over mix.
Spoon a tablespoon of cookie dough or piped it using a piping bag with a star tip. and arrange on the baking sheet.
Bake for 20-25 minutes.
Hits: 111