Whirlpool Neo i-Chill:
Energy Savings with Intelligent Cooling
The energy savings of the Whirlppol Neo i-Chill is equivalent to that of inverter refrigerators.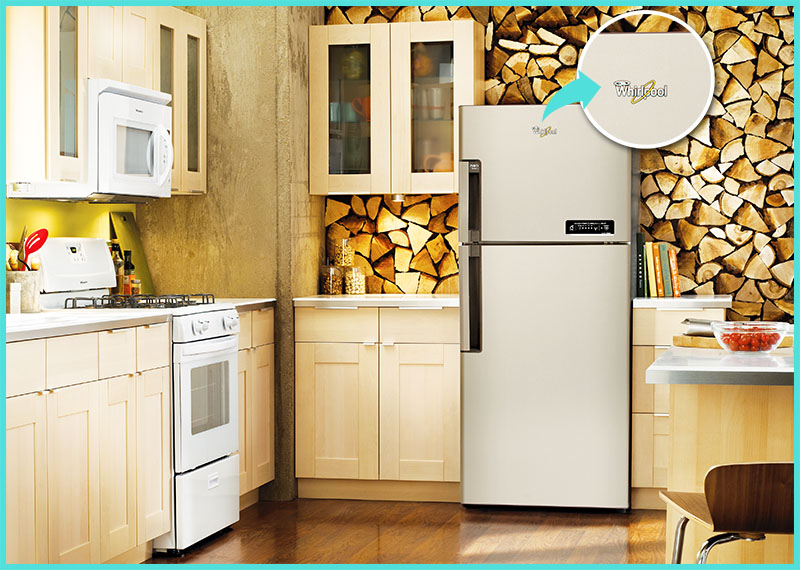 QUICK, EFFICIENT COOLING:
Whirlpool introduces their 6th Sense Tower Cooling Technology that can save up to 50% in energy consumption. What this means is that like the name implies, it is intuitive. Neo i-Chill models save energy only by cooling when needed unlike ordinary refrigerators which cool continuously. "Intelligent" sensors detect temperature changes and make adjustments accordingly to restore the set cooling conditions to preserve the freshness of your food. Optimal cooling temperature is achieved through the multilevel, recessed vents that channel cold air evenly throughout the refrigerator. The energy savings of the Whirlpool Neo i-Chill is equivalent to that of inverter refrigerators.
The Neo i-Chill takes less energy and less time to achieve a deep freeze since air movement is smartly controlled. A powerful fan increases the speed and full circulation of cold air that results in up to 40% faster cooling and 50% quicker ice-making, while the specially designed freezer greatly minimizes cold air leakage even if the door is frequently opened and closed.
They also have quick chill zones that allow drinks to chill 40% faster. This is due to the specially designed Quick Chill Bottle Zone that directs cold air from the freezer towards the bottle chiller, while the Ice Cream Zone preserves the creamy taste and texture of your icecream. You avoid the ice crystal syndrome, which happens when the temperature of your home refrigerator is lower than that of the store's, and your ice-cream partially melts.
Not all doors are created equal. Whirlpool, bar none, has the thickest door in the market today. This is significant and ultimately affects not only the cooling temperatures but energy efficiency. There is minimal loss of cold air inside the refrigerator and the freezer section ensuring consistency. A stable door also adds structural stability allowing you to load more items in the door. Whirlpool—tough technology underneath that touch of beauty.
---
 JOIN US ON OUR NEWSLETTER!
---