Romance your senses with Wicked's Valentine flavors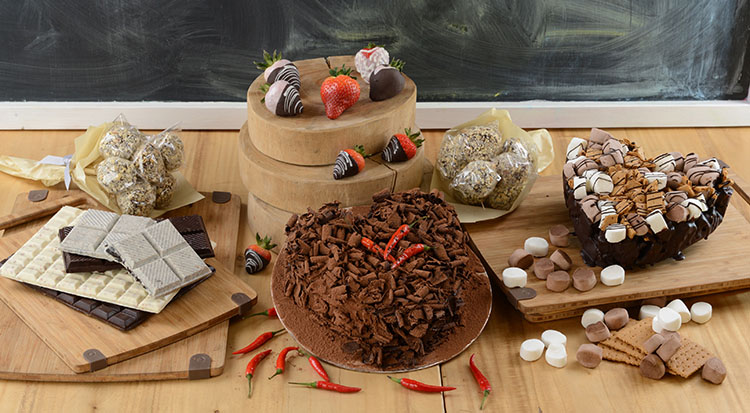 Sometimes a bouquet of flowers just won't do because an extraordinary love deserves an equally extraordinary dessert!
Show off your heart this Valentine's season and say "I love you" with Wicked's delectable treats that will surely
make your special someone's heart melt.
Choose from Wicked's signature chocolate line: silky Dark Chocolate with Almond and Cornflakes, creamy Milk Chocolate with Cornflakes, smooth White Chocolate with Pineapple and Cashews or the playful Oreo Barks are always great choices. The gooey heart-shaped Smores is also an endearing option, a perfect gift for your dear friend or kith and kin.
For something more extravagant, a box of mouth-watering Chocolate-covered Strawberries – big, juicy strawberries dipped in rich, melted dark chocolate – will get your message of love across.
Need something that says passionate? Then you need the Chocolate Fire – a medley of moist chocolate cake soaked in rum and layered with thick and fiery ganache with bitter chocolate curls on top – a feast for the senses that's like a shot of Cupid's arrow straight through your beloved's heart.
Don't be afraid to let your feelings show this Valentine's – make a bold and luscious statement for love with Wicked!
Wicked is located at the 5th Level, East Wing of Shangri-la Plaza Mall,
Mandaluyong City. To order in advance, call 635-6672. Like and follow Wicked on Facebook (facebook.com/wickedbycravings) and Instagram (@wickedbycravings). For more details, log on to www.my-cravings.com.
---
 JOIN US ON OUR NEWSLETTER!
---
Hits: 96