James Yap and His Favorite Chicken Deli, Starting The Year Right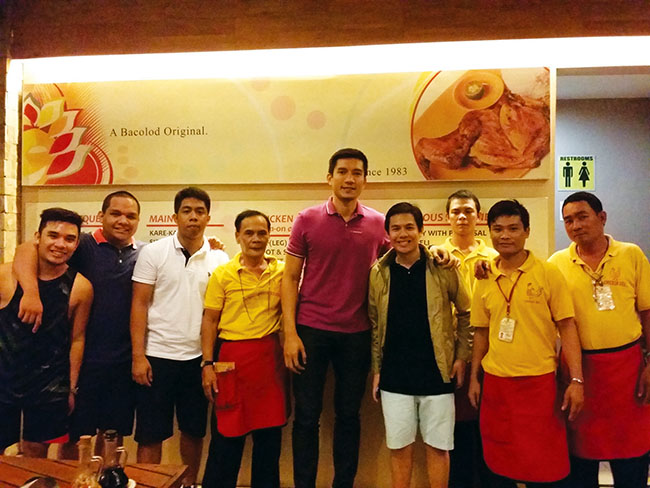 Basketball superstar James Yap starts off the year right by spending quality time at his favorite childhood hangout, the first ever Chicken Deli store in Bacolod! Enjoying his favorite Chicken Deli chicken inasal with his family, James knows that a visit to Bacolod is never complete without a stopover at Chicken Deli. The star athlete considers Chicken Deli his kababata, being almost the same age as Chicken Deli- a little over more than three decades! Only Chicken Deli
offers Chicken Deli-cious meals that always have a special place in the hearts of foodloving Filipino families. With a wide variety of meals to choose from, that come with free soup and kanin-all-you-can, Chicken Deli offers great value at very affordable prices. Just like James Yap, discover the taste of Chicken Deli that keeps him coming back for more!Now Franchising, for inquiries, please call +63.9328489957 or (02)9030108 or email at franchisingchickendeli@gmail.com.
---
WANT TO KEEP UPDATED?
Join us on our newsletter!
[wysija_form id="2″]
Hits: 114