CURBSIDE PICKUP: A TASTE OF THE NEW NORMAL
Winford Manila Resort & Casino (WMRC) continues to delight loyal patrons and guests with affordable gourmet cuisine available for delivery through Winford on Wheels and now via the new hassle-free takeout service, Curbside Pickup.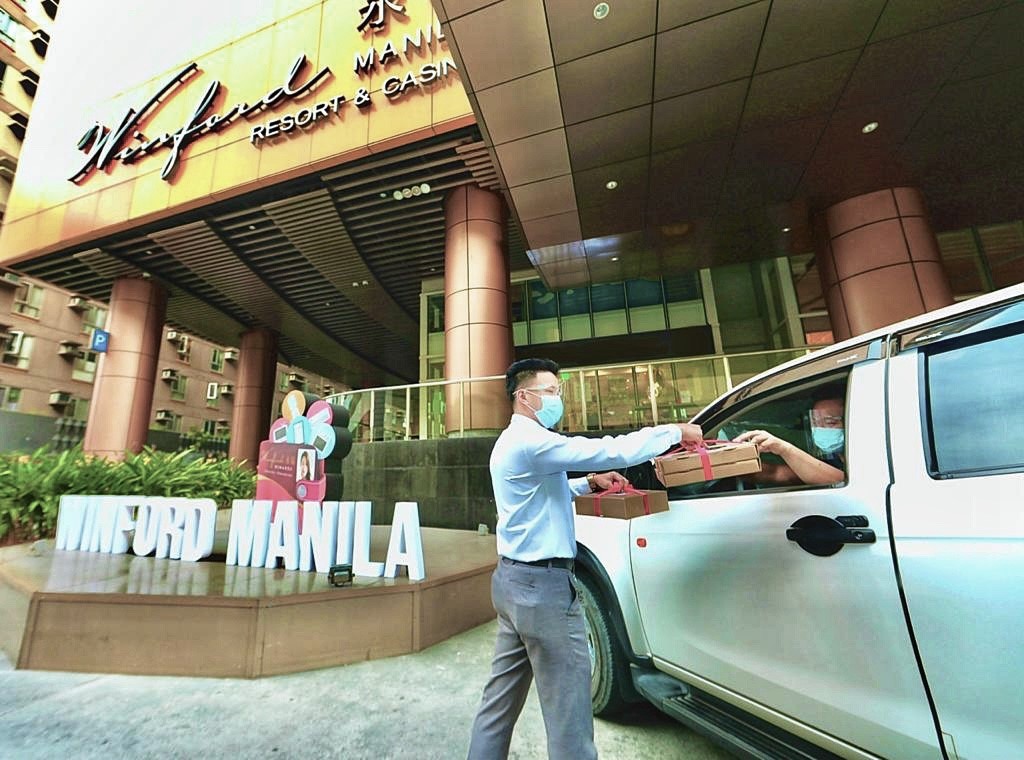 These new dining concepts were inspired by WMRC's unwavering commitment to safety during these difficult times, while complying with directives issued by health authorities that prohibit mass gatherings in line with the government's efforts to curb the spread of COVID-19.
Until given the green light to fully reopen its doors to leisure guests, WMRC continues to accommodate only front-liners and OFWs to fulfill its role as a "quarantine and essential stay" hotel, a distinction it was awarded by the Department of Health (DOH).
Launched last year, Winford on Wheels isWMRC's food deliveryservice that began with a limited offering featuring the hotel's bestselling dishes. Following its success, the menu has since evolved into a smorgasbord of authentic Chinese rice toppings, comfort food favorites bannered by the popular Winfredo's Pizza, andan array of sweet treats freshly-prepared every morning in The Bakery at Winford Manila.
"Due to strong demand, we have once again tapped the expertise of our F&B team and expanded our culinary offerings so that both members and the general public may continue to enjoy more food options while we remain temporarily closed," said Jeff Evora, President & Chief Operating Officer, WMRC. "More than just providing them with exciting new items on our menu, we went the extra mile and launched Curbside Pickup as an alternative way for them to safely and conveniently enjoy their favorite Winford on Wheels dishes."
Through Curbside Pickup, guests who live in the vicinity of WMRC or happen to be in the area may now opt to takeout their orders without having to enter the premises or meet minimum delivery requirements. Orders are placed via WMRC's official Facebook Messenger, where the hotel's F&B reps are ready to assist from 6:30AM until 11:00PM daily. Once scheduled, customers simply proceed to the designated meeting place by the curb in front of WMRC, where their orders are served to them in their vehicle by a dedicated Curbside Pickup team.
This month of May, WMRC is offering a 4+1 deal on Chinese rice toppings, wherein guests who order any four rice toppings get another one for free. To know more, call the WMRC hotline at (02) 8528 3600, or send a text message to (0917) 878 8670 or (0917) 872 8583.