Mondelez Philippines offers Halal Certified Products
Responding to different consumers' preferences
Snacks company Mondelez Philippines has been in the country for the past 58 years. In that time, the Company has created many changes to its snack products, all in response to consumers' needs – from flavors to pack size and even entering new snack segments. Throughout the years Mondelez Philippines has been transitioning its products to serve not only different taste preferences but also lifestyle and religious needs, including securing Halal certification for most of its portfolio.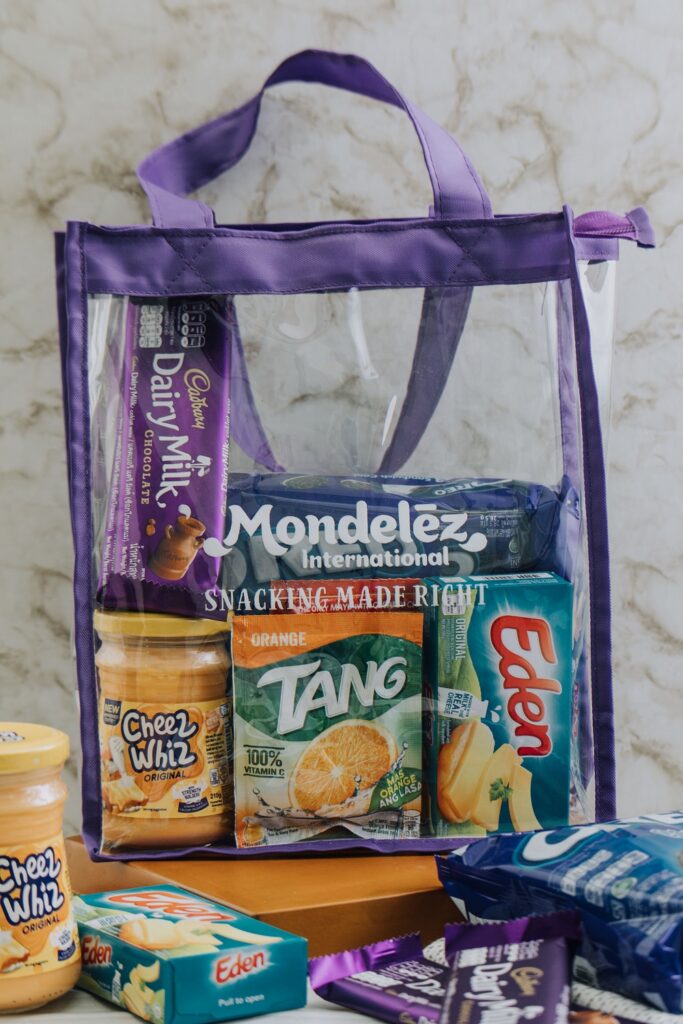 "We want to make products that everyone can enjoy, whatever their preferences," explained Chit Andoy, Mondelez Philippines' Quality Assurance Lead. "As a company it is important to us that we respond to different needs for snacking. We encourage consumers to snack mindfully, by eating with intention and attention. This means understanding why consumers snack, to choose the right snack for their need."
Andoy continued, "When deciding what to offer in a specific market, we consider various factors, including religious food requirements, such as Halal. This is a growing requirement for food in the country, and we want to cater to consumers who require Halal food for religious needs. Locally our snack brands that are Halal-certified include Edencheese, Cheez Whiz spread, Tang powdered beverage, Oreo cookies, Tiger biscuits, Halls candies, Toblerone chocolates, and most Cadbury products. Almost our entire local product line is Halal certified, with the exception of a few specialty offerings and seasonal products."
Production of Halal compliant food products requires close attention to ingredients, source of ingredients, processing, cross-contact, cleaning procedures of the equipment for production process, and many other operational issues. Halal certification is managed through external agencies and their requirements vary by agency, country, or government. For the products manufactured by the company locally, these have been certified by the Islamic Da'wah Council of the Philippines, Inc.
Concluded Andoy, "To determine if the product you are consuming is Halal, check the front or back of the packaging. There should be a seal or logo from the Halal certifying body clearly displayed."
ABOUT MONDELĒZ INTERNATIONAL
Mondelēz International, Inc. (Nasdaq: MDLZ) empowers people to snack right in over 150 countries around the world. With 2020 net revenues of approximately $27 billion, MDLZ is leading the future of snacking with iconic global and local brands such as OREO, belVita and LU biscuits; Cadbury Dairy Milk, Milka and Toblerone chocolate; Sour Patch Kids candy and Trident gum. Mondelēz International is a proud member of the Standard and Poor's 500, Nasdaq 100 and Dow Jones Sustainability Index. Visit www.mondelezinternational.com or follow the company on Twitter at www.twitter.com/MDLZ.
ABOUT MONDELEZ PHILIPPINES
Mondelez Philippines Inc. has been providing consumers with delicious snack products for the past 58 years, since 1963. Its product portfolio includes Tang powdered beverages, Eden cheese, mayonnaise and sandwich spread, Cheez Whiz spread, Oreo cookies, Tiger energy biscuits, belVita breakfast biscuits, as well as Toblerone and Cadbury Dairy Milk chocolates. The company employs about 450 people in the Philippines, with a manufacturing facility in Parañaque City. Visit https://ph.mondelezinternational.com/home.
Hits: 679