Private Dining Anywhere At Acacia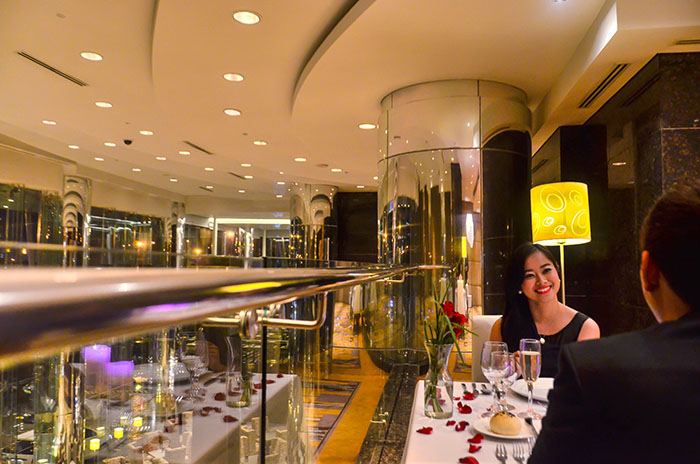 Some occasions deserve something more special. Like a sumptuous five star dinner, in an elegant setting that offers privacy, with a Butler that will attend to your every need. Acacia Hotel Manila has these to offer. Veer away from the usual restaurant dates with the hotel's Intimate Dining Experience.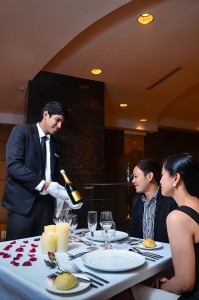 The stylish Acacia Hotel Manila provides exclusive areas inside the hotel (away from restaurants) where guests can request for a table for two (2) or for a maximum of four (4) persons.  Guests have the following areas to choose from: the captivating Samanea outdoor garden, the jacuzzi porch which overlooks the bustling commercial district and the Mezzanine floor that offers a top view of the gorgeous hotel Lobby. These areas provide exclusivity for a most romantic ambiance. Other location suggestions inside the hotel are welcome but subject for approval.
The main highlight of the Intimate Dining Experience is the exquisite food. The service comes with a 3 course menu which features the hotel's most popular a la carte dishes such as the Mushroom Soup, Caesar Salad, Charcoal Grilled Rib Eye, Altlantic Salmon Fillet and Oreo Mudpie. The meal is accompanied with one round of standard drink or a glass of wine.  To further ensure a perfect evening, a Butler will be on hand to personally serve guests.
The Intimate Dining Experience is available for only Php 2,500 nett per person. It is highly recommended to visit Acacia Hotel Manila to personally see the places and plan the special set-up with the Food and Beverage Manager.  Guests may avail of this offer any day of the week with prior reservation required. Please call 720 2000 local 1911 or email raffy.santos@acaciamanila to plan your very own Intimate Dining Experience.