It's a 'meaty' Father's Day weekend feast at Cravings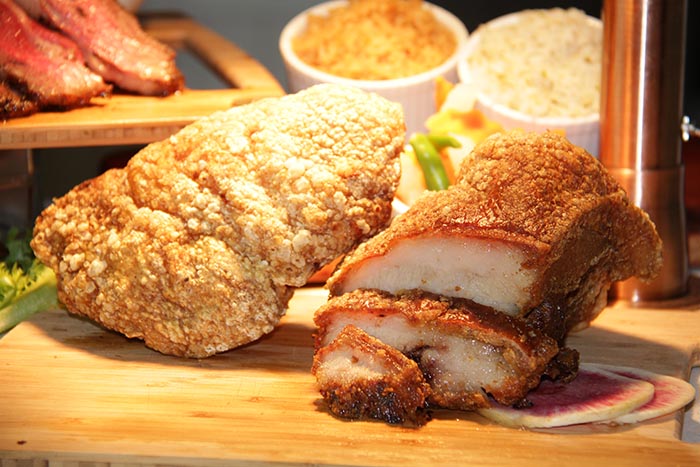 Got a foodie Dad who's mad on meat? There's no better spot to please his kingly appetite for prime cuts than Cravings, as the metro's top fine dining restaurant is offering a loaded feast of treats and freebies just for him this coming Father's Day weekend.
Bringing together great food and fondest memories for Dads this month of June, Cravings' special dish selection features an array of succulent meat slivers that are sure to entice. Fire up Pa's palate with the Roastbeef and Pork Crackling Carving Station, which are best paired with choice sauces (Mushroom Gravy, Chimichurri, Horseradish, Honey Balsamic Mustard Liver Sauce, Sour Cream and Cucumber, and Bourbon Gravy) and hearty sides (Mashed Potato, Rice Pilaf, Marble Potatoes, Barbecue Rice, Buttered Vegetables).
This Father's Day meaty dish specials are priced at P750 only and come with unlimited soup and salad and unlimited access to sides and sauces.
If Dad's in the mood for gourmet sweets, let him indulge some more with Cravings' luscious signature desserts and cakes, starting with the Johnnie Walker Cake, Surprise Cake, Burger Cake and a Giant Cookie with Dedication.
A perfect place for Dads to sit back, throw a couple back, and enjoy a hearty meal with the family, what makes the dining experience at Cravings an even bigger celebration is that those who come in on Father's Day weekend automatically receive great freebies — Beyond Innovation Discount Vouchers which they can use in purchasing items at Beyond Innovation outlets.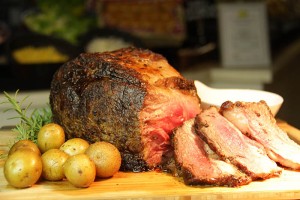 To make his Father's Day weekend extra priceless, splurge on him some more this coming June 21 for some great discounted finds in the Exclusive Sale for Beyond Innovation Items happening at Cravings Katipunan.
Apart from the instant voucher freebies (redeemable at Cravings Katipunan, Molito outlets and at JBL Sound Gallery in B3 Bonifacio High, Street or at JBL / Harman Kardon Concept Store, 3rd Level, Ayala Fairview Terraces., three lucky fathers will be chosen as the ultimate grandprize winners of P12,000 worth of AKG K830 BT Wireless Headphones and Linearflux Handy Powerbank plus a complimentary treat this Father's Day weekend.
You can also make Dad a proud shutterbug winner online by joining Cravings' Father's Day online photo contest. Simply take a Selfie with Dad, then upload it on FB using the description: #ProudKid of (name of Dad) then tag on FB /cravingsphilippines and /JBLSoundGallery. Chosen winners will be announced on June 18 on the said social media accounts. Photo entries will be accepted until June 17 only. Prizes to be won are sleek AKG headphones and P6,000 worth of G200 shopping spree.
Take dad to a shopping splurge as they avail their discount vouchers of G2000, as given to all dad diners. These may be availed in all G2000 branches esp. in Shangri-La Plaza Mall.
Grab this Dad's Day blowout deal from June 19-21 only at the following outlets: Katipunan, Shangri-La Mall and Molito. For full contest mechanics, visit www.my-cravings.com/fd2015 or call 587-9634 (Katipunan) and 556-0927 (Molito). Also like its Facebook (cravingsphilippines) and IG pages (@cravings.philippines).
Hits: 42