Hurom Slow Juicer Trade –In
Just when everyone is into juicing, the latest health craze, this is your chance to get into it and have your HUROM juicing experience.
Starting July 1 to August 31, 2015, you can bring and surrender any brand of juicer or blender, working or non-working to Hurom representative in participating stores (Abenson, Landmark, Rustans, SM Store, True Value). Customers will be given a discount of P5,000.00 when purchasing Hurom Slow Juicer HA Series.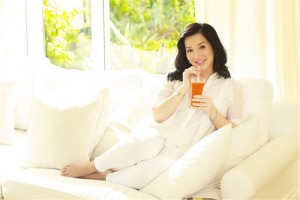 You may trade-in a maximum of 3 units for the entire duration of the promo. However, Hurom has the right to refuse, reject or cancel the transaction if deemed necessary. The trade-in promotion cannot be availed in conjunction with other Hurom promotions except if indicated in the mechanics.
Trade-in juicers or blenders are not convertible to cash.
Promo is for Metro Manila only.
Unlike other juicers, HUROM Slow Juicer preserves the natural taste and nutrition not by grinding but squeezing raw ingredients through globally innovative Slow Squeezing Technology. That would mean 75% more juice, so you get more nutrients, more minerals, more enzymes and more flavor.
Hits: 66