Cereal Prawns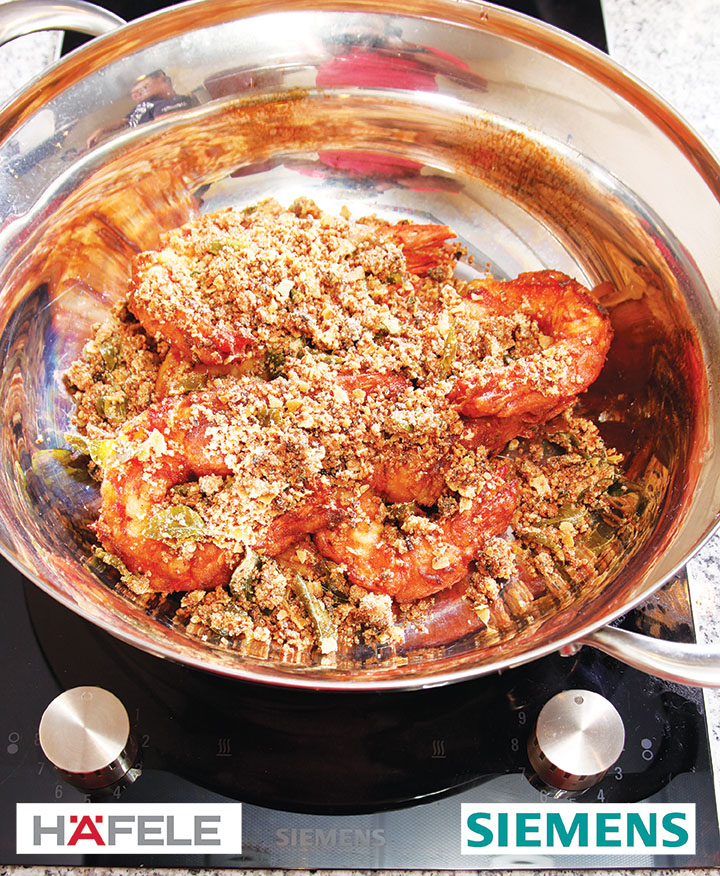 Ingredients:
1 kg medium tiger prawns
4 egg yolks
4 tbsp milk powder
4 tbsp flour
oil for deep frying
8-12 sachets cereal milk drink mix
1/2 cup worth of picked curry leaves
5 cloves garlic, minced
sliced red chili to taste (optional)
1 cup butter
salt to taste
Procedure:
Peel prawns, leaving head and tail on and de-vein. Trim legs and whiskers from head if desired.
Make 3-4 shallow cuts on top and bottom side of the prawns and bend and stretch a little.
In a bowl, season prawns with salt and add egg yolks. Mix well.
In another bowl, mix milk powder with flour. Dredge prawns in the flour-milk mixture and deep fry till golden. Set aside.
In another pan, sauté garlic and curry leaves in butter. Add chili if using any.  When the curry leaves start crackling, add cereal drink mix. Sauté till well coated with butter and lower heat. Continue sautéing till dry, golden and crispy.
Add prawns back and toss with sautéed cereal mixture. Serve hot.
Hits: 106