Filipinos Walk The Journey With Johnnie Walker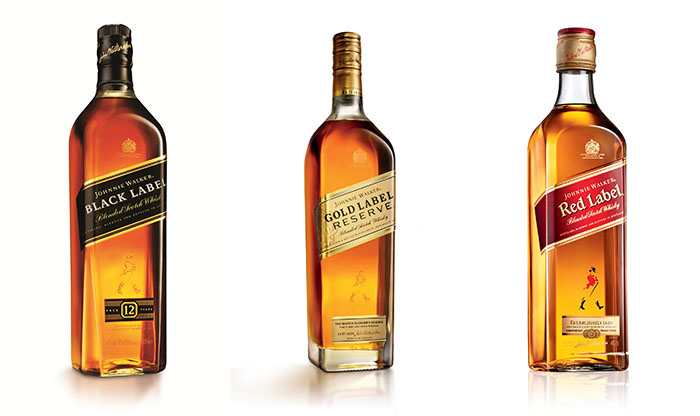 Diageo Philippines offers an exciting night filled with music and flavor through The Journey with Johnnie Walker at Valkyrie at The Palace, a multi-sensorial party showcasing select variants of the Johnnie Walker brand. Recognizing life and its many twists and turns, the Johnnie Walker event invited guests to embark on a flavorful journey as they navigated through the clubbing mecca's twists and turns to learn more about Johnnie Walker Red, Black, and Gold Label Reserve.
For the one-night affair, Valkyrie became home to the partying scene's hippest DJs. DJs Mars Miranda, DJ Callum David, DJ David Ardiente, and DJ Kat took turns in unleashing beats from different areas in Valkyrie, creating a moving party experience like no other, while Johnnie Walker Red Label, Black Label, and Gold Label Reserve each had rooms that treated guests to different surprises throughout the night.
"We definitely had a lot of great things going for this event, but what we want to showcase and solidify is the concept of The Journey," shares Diageo Philippines General Manager Jon Good. "Through the moving DJ sets and the different Johnnie Walker rooms, we want to communicate and inspire consumers to keep walking and to enjoy life's many twists and turns."
The Johnnie Walker Red Label Room was witness to a lively mixology class hosted by Diageo Reserve World Class 2013 Philippine Bartender of the Year AK Roxas, who demonstrated the different ways to enjoy Johnnie Walker Red Label, the Pioneer Blend.
Meanwhile, the Johnnie Walker Black Label Room generated curiosity among guests as they peered at the great black leather chair and awaited the reveal of Azkals hunk Anton Del Rosario, who personified the iconic brand's Striding Man for the night. Guests also enjoyed a quick mentoring session care of Diageo Reserve World Class 2014 Bartender of the Year Joma Rivera, who delivered the complete Johnnie Walker Black Label experience with smoke and wood, elements unique to the Iconic Blend.
Lastly, the Johnnie Walker Gold Label Reserve room was ground to a whisky mentoring session hosted by Erwan Heussaff and Diageo Reserve World Class 2015 Philippine Bartender of the Year Kenneth Bandivas. The session was as educational as it was lively, showcasing the great flavors of Johnnie Walker Gold Label Reserve.
"The idea behind this event is to really unify the labels, particularly Red, Black, and Gold Reserve under the Johnnie Walker banner," shares Cesar Gangoso, Customer Marketing Director of Diageo Philippines. "We want to create experiences unique to each brand, but we also want these experiences to be representative of the iconic heritage from where they come."
For the event, Diageo Philippines partnered with UBER, who provided special treats to first-time users.
Hits: 54