Discover the Miracle in Soybeans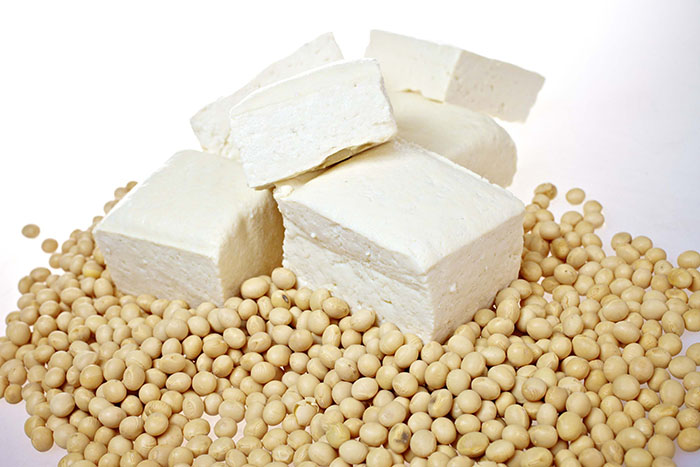 Miracle Soybean Food has been in the soy business since 1997, it is one of the leading manufacturers of soy-based products in the country. Formerly known as Charmy Food Philippines, the company was established as a response to the absence of a trustworthy source of soy-based products.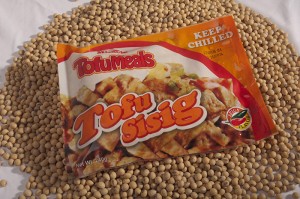 "We launched the company at the time when there was so much news about this whole unsanitary and unhygienic way of making tofu and taho. There were rumors of vendors adding plaster of Paris and using beans not fit for human consumption. Tofu and taho are food I grew up with and I wanted a supply that was safe and clean," shared Renato Reyes, Miracle Soybean Food President.
Miracle Soybean Food is licensed to operate by the Food and Drugs Administration (FDA). Their plant is semi-automated so the products hardly have any human contact, protecting them from contamination. "We implement GMP (Good Manufacturing Practice) and HACCP (Hazard Analysis and Critical Control Points) systems to ensure that all products are of the highest quality and consistently produced. We follow a very intensive sanitation process. Nobody can enter the production plant without head-to-toe full gear of boots, gloves, and masks," described Cielo Reyes, Miracle Soybean Food Vice-President and Director for Marketing.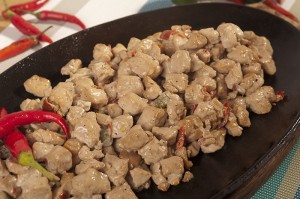 Miracle Soybean Food products are made from premium, high-quality, 100% food grade, and non-GMO (genetically modified organism) soybeans. "Our soybeans are directly imported from the US and have been inspected and verified by the United States Department of Agriculture (USDA)," claimed Cielo. "Buyers should be wary of vendors who use feed grade, beans that are meant for animals," she pointed out.
"Based on reports from the United States Soybean Export Council Southeast Asia, soy products have long been appreciated as an excellent source of protein, the quality of soy protein is actually equal to animal protein," assured Cielo. Studies have also shown that soy products may help reduce the risk of heart disease, developing cancer, cholesterol build up, and lower the occurrence of gall bladder stones. In addition, they help alleviate effects of menopause, control diabetes and prevent Osteoporosis. In fact, the soybean has been dubbed as the 'miracle bean' because of all its health benefits. "With regards to elevated uric acid levels, an article on soyfoods, hyperuricemia and gout by Dr. Mark Messina and Ms. Pauline Chan indicates that on the basis of the existing data, there is no reason for individuals with gout or at risk of developing gout to avoid soyfoods," revealed Cielo.
"When buying tofu, you should look at the color, it should be white to light yellow, it should not have a sour odor and the color of the water should be clear to just slightly cloudy. You can tell the concentration of soy in the density. If there are a lot of air pockets then it's not of good quality," explained Cielo. "Our tofu products not only taste better, but are also more shelf-stable,  some variants last as long as 30 days; unlike tofu from the wet market  that will only last for 2 to 3 days."
With Miracle Soybean Food, the market is assured of the freshest and healthiest soy-based products that is why some of the country's largest food chains rely on the company for their supply.
The roster of products of Miracle Soybean Food include:
Miracle Emperor's Tofu, with several variants:
Firm tofu is thicker and can be diced up as an alternative to meat.
a. Tokwa (firm) – for grilling or searing, baking, or as tofu steak
b. Toho (medium) – for stir-fried dishes, entrees, deep frying, pan frying
Soft tofu has a smooth, silky texture. Perfect for blending with other food because of its creamy consistency. It is frequently used to replace higher fat options like cream cheese and all-purpose cream.
c. Chinese tofu (soft) – for entrees, salads, side dishes, soups, steamed dishes
d. Japanese Silken tofu (soft) – blends well for sauces and dips, thickener for soup
Miracle Soya Milk is cholesterol-free and contains water soluble proteins and carbohydrates. It is ideal for lactose-intolerant individuals and has a one year shelf life. It is excellent for smoothies and is available in eight flavors — vanilla, classic, unsweetened, chocolate, melon, ube, strawberry, and vanilla with L-Carnitine. New flavors in the pipeline for 2016 are Almond, Caramel and Green Tea.
Miracle Tofu Meals – Tofu Sisig (in original and spicy variants) is perfect for those on-the-go. Healthy and easy! All you need to do is heat it up in a pan or a microwave. It may also be served with fried egg, topped with garlic and chicharon bits. The Miracle Tofu Meals line is expanding soon with tofu burger and tofu balls.
Miracle Taho is custard soy served with tapioca pearls and special caramelized syrup. It has five flavors — classic, ube, melon, chocolate and pandan. It can be used for flavored desserts and may be served with different types of syrup.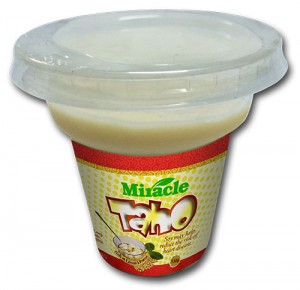 During the intimate lunch with the media held at Chef Jessie in Rockwell Club, writers were welcomed with Miracle Tofu Sisig Canapés. Lunch was a degustacion of creative applications of the various Miracle products courtesy of Chef Jessie Sincioco. The menu consisted of Crispy Miracle Emperor's Tofu Salad served with mesclun and micro greens inTofu Ranch Dressing, Miracle Japanese Silken Tofu Miso Soup with Seafood, Miracle Soyamilk Sorbet, Miracle Chinese Tofu Steak with Tofu Béarnaise and Miracle Emperor's Tofu "Pasta Bolognese". Capping the meal was the Miracle Taho in Chocolate flavour.  
Miracle Emperor's Tofu, Miracle Soya Milk and Miracle Tofu Sisig are available in selected leading supermarkets nationwide. Miracle Taho is sold at various schools in Metro Manila.
Know more about the products of Miracle Soybean Food at www.miraclesoybean.com. Or call (02) 6438798/64.  Follow "miraclesoyfood" on Facebook, Instagram and Twitter.
Hits: 263