Philips motivates every Filipino to cook their all-time favorite dishes in a fast and easy way with its healthy kitchen solutions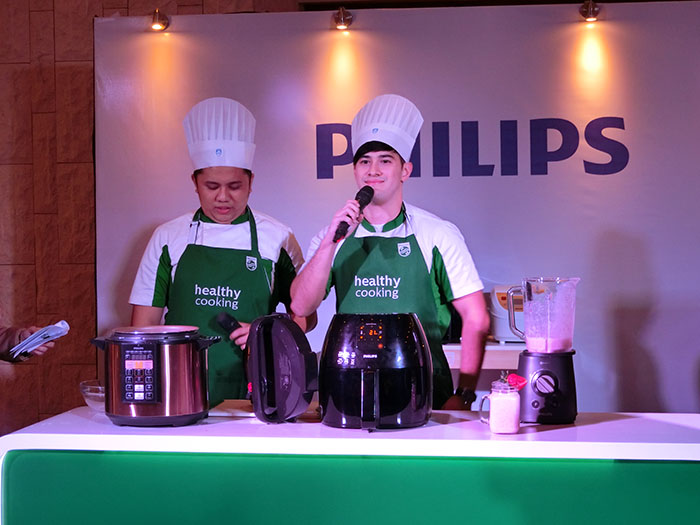 Being able to cook tasty yet healthy food, in a limited amount of time, is an essential part of a happy lifestyle. However it can be difficult, and time consuming, to find cooking methods that are low in fat, and also produce great-tasting results.
In today's urban landscape, most people are so involved in their hectic schedules that they fail to maintain a balanced lifestyle and studies reveal that Filipinos are increasingly becoming more conscious of staying healthy1.
Philips, a global leader in kitchen appliances for more than 60 years, strives to make the world healthier and more sustainable through innovation. With its long history, Philips understands the needs and desires of consumers and has a strong heritage of delivering innovation that improves lives – to people, to homes and families.
As the brand reaffirms and strengthens its advocacy in motivating Filipinos from all ages and all walks of life to make healthier choice, Philips revealed "#NothingBeatsHealthyEats" – a holistic campaign to encourage Filipinos to adopt a healthier lifestyle.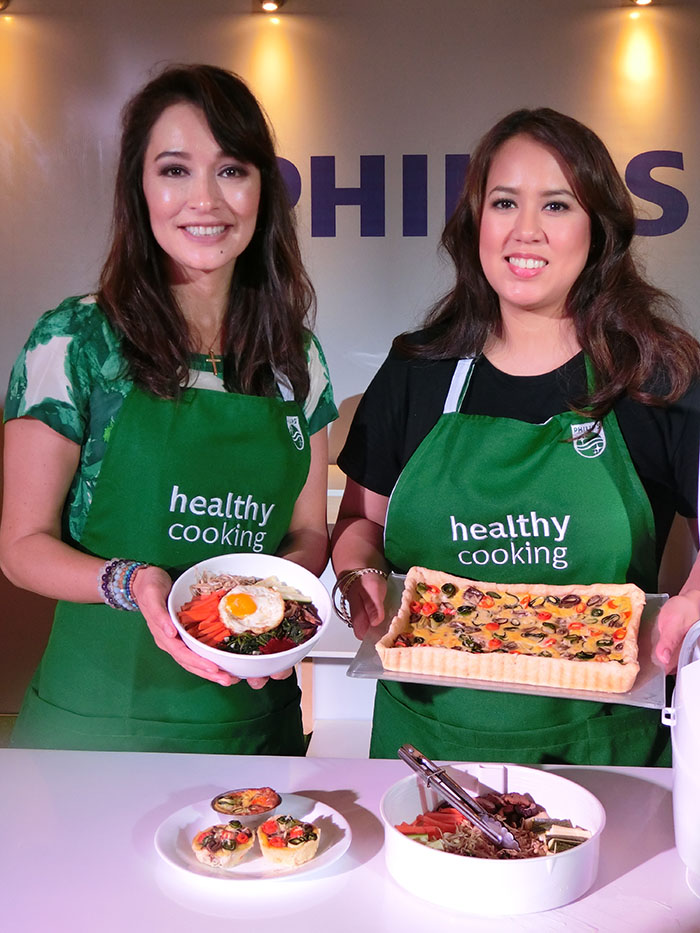 #NothingBeatsHealthyEats
At the event, mommy blogger duo Mothers Who Brunch – Michelle Aventajado and Sabrina Go, celebrity Chef Jose Sarazola and Philips in-house Chef Jaced Bayangos brought to attention the dilemmas of moms in preparing healthy meals for their families that also taste good.
They joined forces to put together a healthy spin on a menu of Filipino favourites such as bulalo, corned beef, vegetable quiche, lechon kawali. Guests were invited to make their own slush and fresh juices at the Philips juice bar.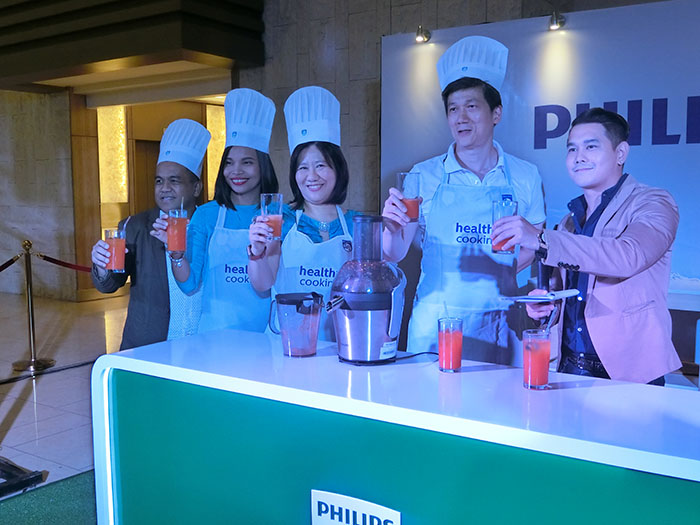 Urasinee Patarasongkram, Country Manager Philips Philippines said, "At Philips, our goal is to enable families to prepare healthy, homemade food easily and more often. We believe that food is essential to healthy living and enjoying life, something our product range and innovations are centered around. These smart kitchen solutions are aimed at making it easier and simpler to cook tasty, nutritious food at home."
"Philips is glad to be able to work with esteemed personalities in the industry to help empower and inspire Filipinos with new ways to take control of their personal health," she added.
Healthy Kitchen Solutions
Philips, as a company who understands the hearts and minds of home cooks across generations, share its latest healthy kitchen solutions.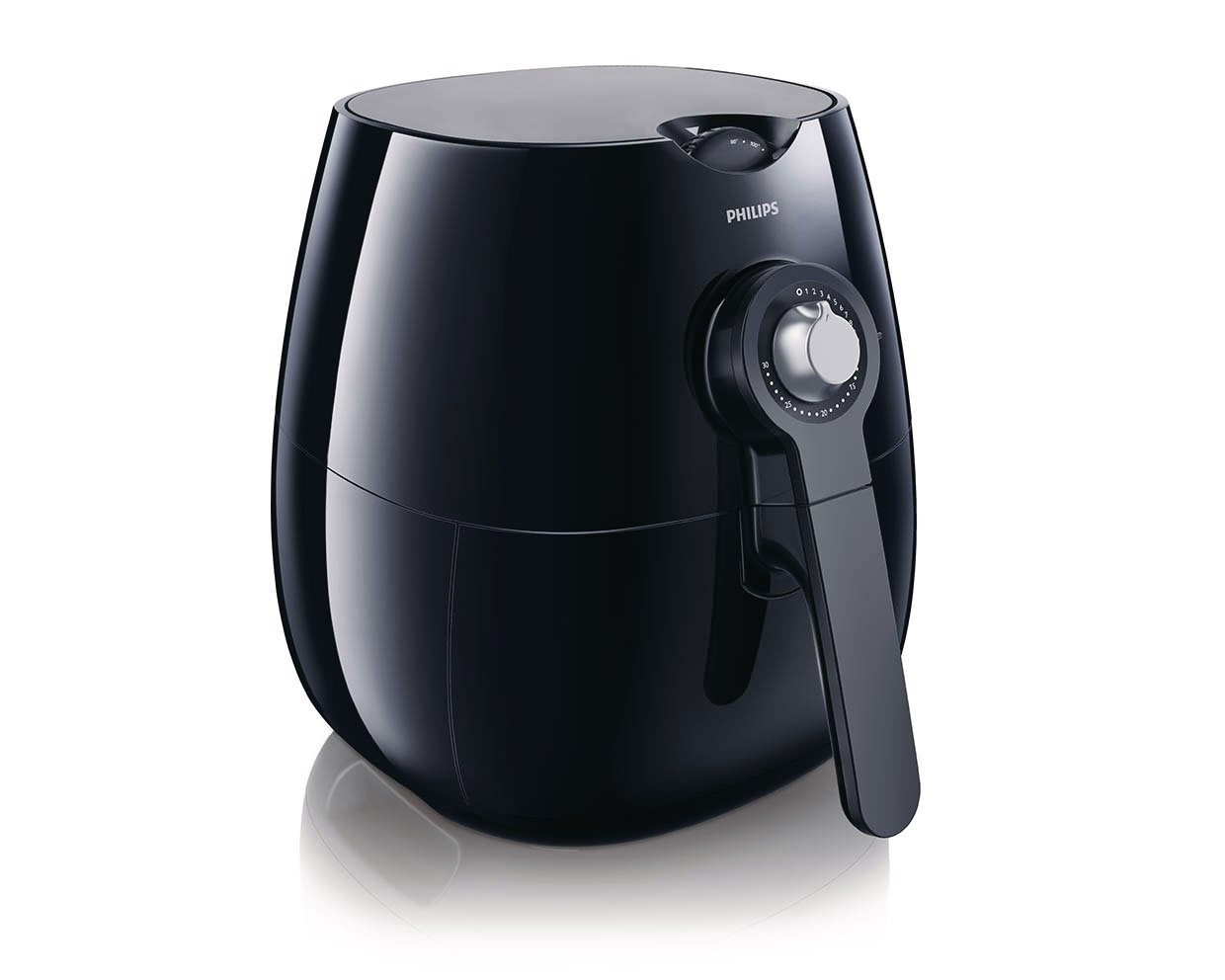 Rapid Air technology for healthier frying with Philips Avance XL AirFryer
The revolutionary Airfryer took the world of home cooking by storm in 2011, bringing consumer oil-less fried food. Now, Philips has brought even more improvements to the new Philips Avance XL Airfyer.
The new airfyer is 50 percent bigger capacity and 30 percent cooking time for great tasting food, every time!
With its unique Rapid Air technology it enables you to fry, bake, roast and grill the tastiest snacks and meals with less fat than a conventional fryer, by using little or no oil! Philips Airfryer with Rapid Air technology also creates less smell than conventional fryers, it is easy to clean, safe and economical for your daily use!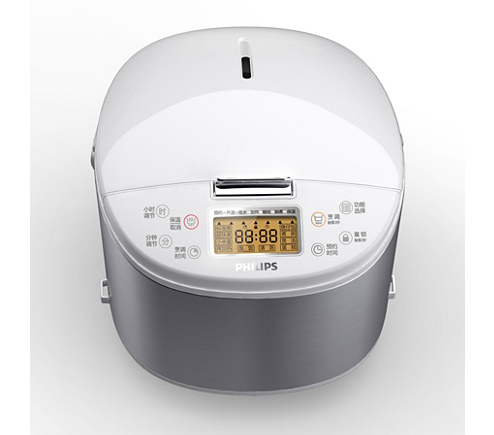 The trusty rice cooker that cooks beautifully and withstands more scratches  – Philips Avance Collection Sensor Touch Rice Cooker
Philips is introducing a new range of rice cookers that are especially designed to give busy moms a convenient, reliable way to whip up great-tasting rice every time.
It features a unique five-layer inner pot that is non-stick for easy cleaning and anti-scratch for enhanced durability, this rice cooker promises a longer lifespan.
Tasty rice makes the whole meal more enjoyable and the way of cooking plays an important role.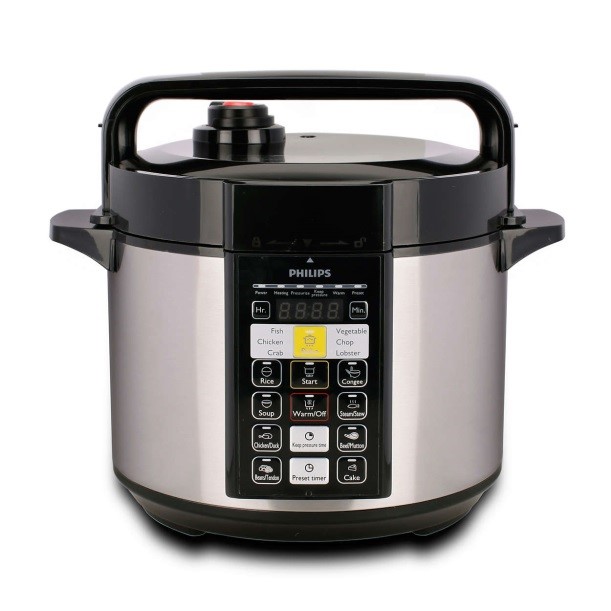 You won't feel any pressure with Philips Electric Pressure Cooker
With this, you can cook all kinds of food with all the different setting that will make your life so easy and convenient.  This is durable and has a non-stick inner pot. It has easy-to-read large digital screen display
This pressure cooker and is 8x faster than the conventional cooker.
This pressure cooker cooks fast and healthier way.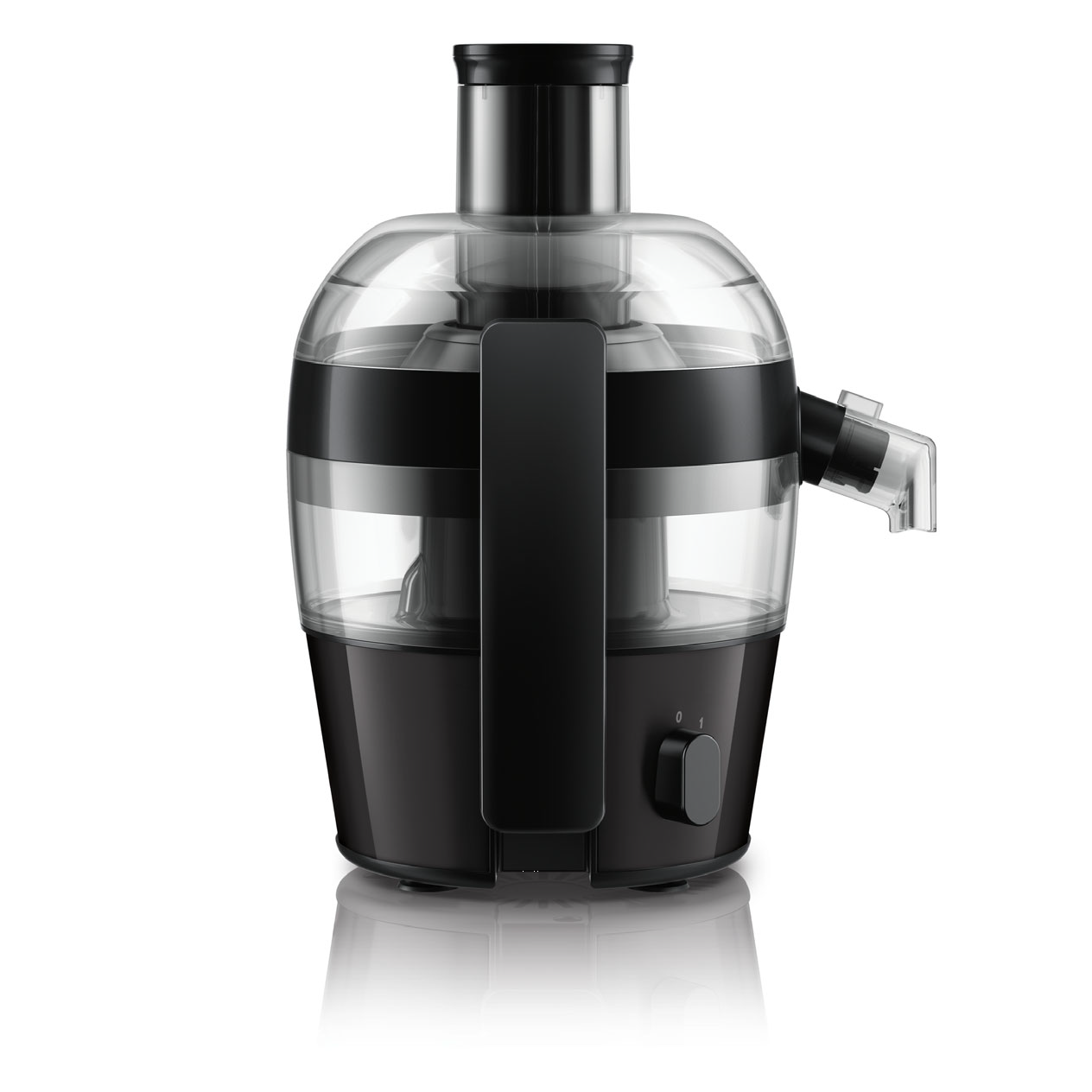 Maximum juice, minimum fuss with Philips Viva Collection Juicer
Everything you expect from a juicer – high juice extraction, cleaning within 1 min. Treat yourself to a healthy homemade juice on the go every day.
Beat the heat with your favorite smoothies using The Avance Collection Blender
This Philips blender can handle just about anything – from fruits and vegetables to ice. Its multi-speed function will blend, crush and cut for perfectly smooth blending and any consistency you want.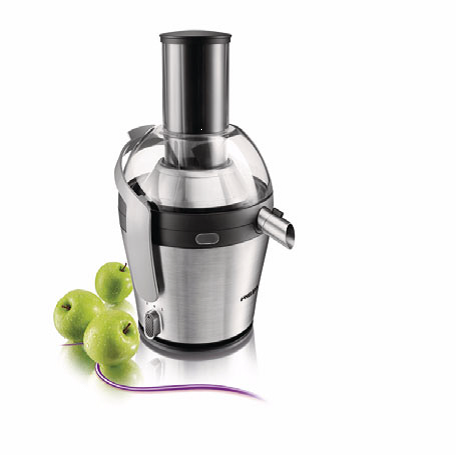 Make 10% more juice with Philips Avance Collection Juicer
This juicer extracts even more juice from your fruit and vegetables. Cleaning has never been easier thanks to the innovative quick clean sieve and integrated pulp container. Treat yourself to healthy homemade juice every day!
Urasinee Patarasongkram, Country Manager Philips Philippines said, "Philips kitchen appliances continue its commitment to innovating solutions to provide consumers with healthier, tastier and more efficient ways of preparing homemade meals, more frequently."
To find more about Philips' healthy lifestyle innovations, log on to www.philips.com.ph
Hits: 81