Casa Roces dresses up for the occasion in 'Evento' food and event styling exhibition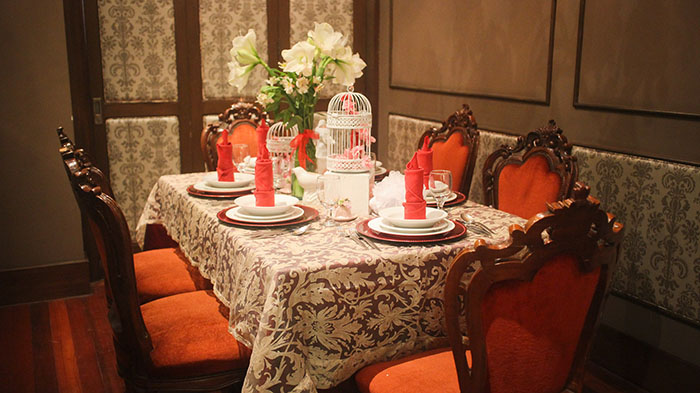 Meaningful occasions translated in timeless fashion served as a preview of the many celebrations that await at Casa Roces, when it recently hosted "Evento" — a food tasting and gallery exhibition showcasing thematic event concepts by some of the country's top events and style gurus.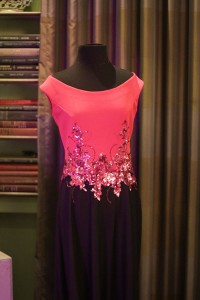 Rising up as a regal location for occasions like weddings, birthdays, and debuts, Casa Roces' "Evento" successfully endeavored in gathering a powerhouse of artistic geniuses — in the likes of events stylist Robert Blancaflor and fashion designers Albert Andrada and Arnold Galang — to capture the endless thematic styling possibilities that guests can explore when they book their events at the restaurant.
Channeling creative inspirations that go from regal, magical to whimsical, Casa Roces' various function rooms were dressed up tastefully with the following themes: wedding, children's birthday, and debut. All rooms were elegantly rendered by the guest masters – featuring flower arrangements by Blancaflor and signature gowns designed by Andrada and Galang. The set-ups highlighted Casa Roces as a classy, one-stop venue for all event and party needs.
For a complete taste of Casa Roces' banquet service, guests were treated to a sumptuous Spanish lunch reception. Dishes featured include Quezo de bola croquetas, Caesar salad with lengua croutons, Molo soup, Pescado with salsa verde, Paella Valenciana, Fettucine with blue cheese, Cochinillo with liver sauce and pineapple mango salsa, cake of the day (Casa Roces signature Rose Cake), leche flan brulee and turon ala mode.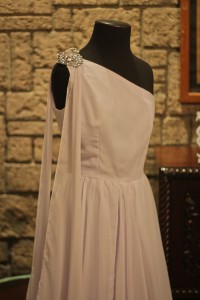 "While Casa Roces is distinctively known for its heirloom Filipino-Spanish cuisine, we want it to be known as well as an elegant, one-stop venue for all your event and party needs. The Evento says it all; we offer clients not just an unforgettable gourmet dining experience or a grand reception venue but complete, event planning and coordinating services," said Luis Mingues, Food and Beverage Manager.
From venue styling, events coordination, entertainment, to customizable catering menu that suit various preferences and budget, Casa Roces vows to make one's celebration the ultimate social event.
"No matter what occasion, be it a small or a big celebration, our team will custom-tailor any event, creating unique and unforgettable experiences for clients and their guests. They can count on Casa Roces to host and professionally handle their events for them to really enjoy and savor each precious moment, hassle-free," added Luis.
Apart from a spacious main dining reception area (with 100-seating capacity), Casa Roces offers sizable function rooms where guests can hold their private parties, exclusive corporate events, and other intimate gatherings.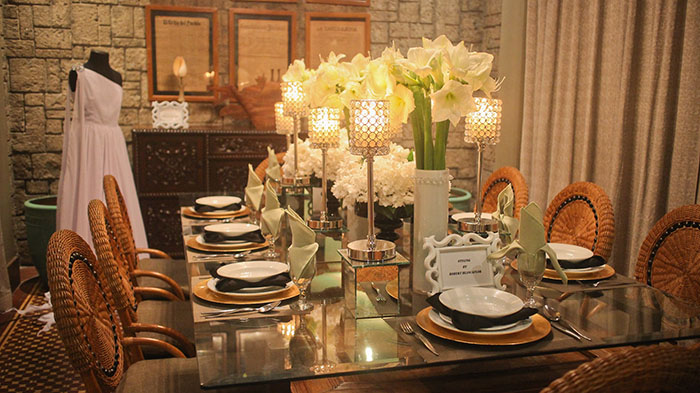 Casa Roces also offers Wine and Beverage Packages and various Wedding Packages. Other seasonal menu options like Christmas packages are also available.
Celebrate in high style at Casa Roces, which is located at 1153 J.P. Laurel corner Aguado Street, San Miguel, Manila (in front of Malacañan Palace). It is open daily, from 10 a.m. to 10 p.m. For reservations and bookings, call 735-5896/ 488-1929/ 0917-5509743 or email: reservations@casaroces.com. For more updates, visit www.casaroces.com and like its official Facebook (casarocesphils) and Twitter (@casa_roces).
Hits: 26