Shangri-La's Mactan Resort & Spa, Cebu Offers Amazing Family Holidays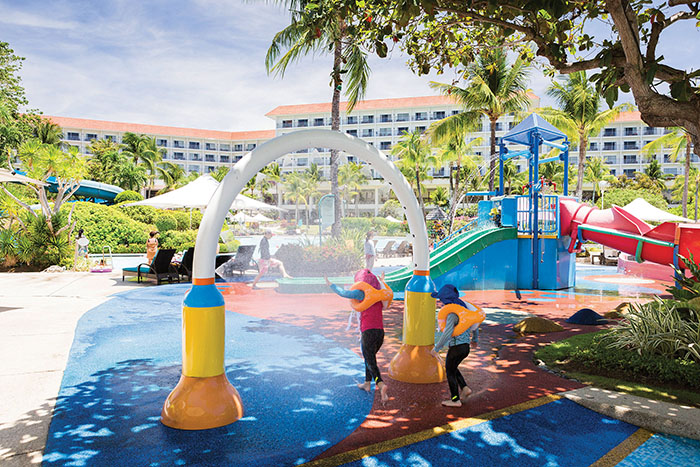 Families have plenty to look forward to at Shangri-La's Mactan Resort & Spa, Cebu, a destination of its own with a variety of dining offers, recreational facilities and jam-packed activities. Sitting over 13 hectares of lush greenery and fronting the scenic Mactan Channel, the resort is an idyllic paradise where everyone is set to experience an amazing holiday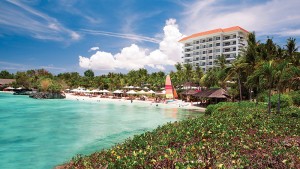 At the heart of this tropical paradise is a 350-meter beach cove, where families may enjoy a range of sea sports and water-based activities, including paddle boarding, jet skiing, kayaking, banana boating and parasailing. They can also join snorkeling safaris or go diving in the Shangri-La Marine Sanctuary, an underwater haven spanning six hectares and is home to over 100 species of aquatic life.
An array of group activities linked to the sanctuary is held for all to enjoy as well. Families can join the fish-feeding activities or learn how to build fish houses with the resort's resident marine biologist. Through this activity, guests learn how fish houses become artificial reefs or how human-made structures made of broken corals and rocks, are built to promote marine life.
At the resort's main pool area, a well-loved feature is Aquaplay, a jungle gym with water slides and rainbow showers, where children can play to their heart's content.  For indoor fun, youngsters can head to Adventure Zone, a multi-level soft play-ground with drop slides and ball pools. It also features arts and crafts activities for young ones to create their next masterpiece, be it in painting, puppet-making, sculpting and more.
Shangri-La's Mactan Resort & Spa, Cebu is also a haven for gastronomy. Holidays are made more delicious as everyone in the family enjoys sampling the resort's extensive cuisines, including the intercontinental variety served at all-day dining buffet restaurant, Tides; Chinese classics at Tea of Spring; modern Italian fares at Acqua; and fresh seafood at the seaside al fresco restaurant, Cowrie Cove.
To cap off the holiday, guests can have relaxing days at the resort's signature CHI, The Spa, a sprawling sanctuary that offers a variety of wellness treatments including massages, body scrubs and more. They can also opt to unwind at the Health Club that houses first-class facilities such as a sauna, steam room, whirlpool bath and gym. Fun activities such as yoga, Zumba, water polo and water aerobics are also scheduled regularly for all to enjoy.
Whether seeking a fun time by the water, a whirlwind adventure for the palate, or easily a quiet time for rest and relaxation, there is truly much that everyone in the family can enjoy at Shangri-La's Mactan Resort & Spa, Cebu to make moments together simply amazing.