Red Ribbon opens new store in Market! Market!, TriNoma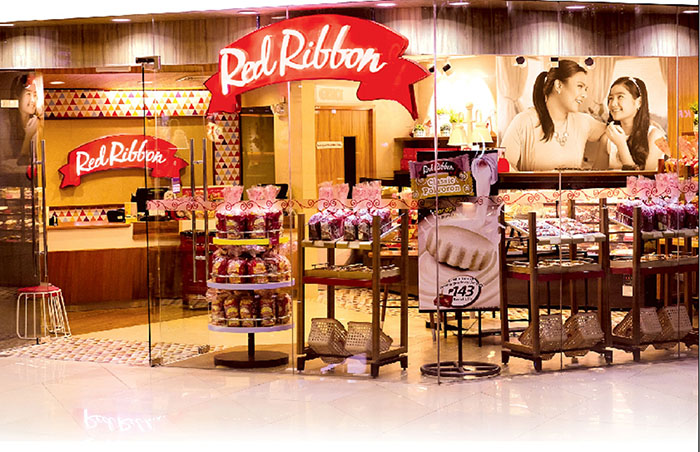 Red Ribbon, one of the country's leading bakeshops, recently redesigned its stores in Market! Market! and TriNoma to make family moments even sweeter.
According to Zinnia Rivera, general manager of Red Ribbon, the company designed these two new stores with Filipino families in mind, creating in-store warmth that brings memories and feelings of home.
"We conceptualized our stores based on a Filipino family's happy moments. Once our customers visit these stores, they'll feel the warmth of home," Rivera said. "This is why we'd like all Filipino families to come to our stores: we want them to experience this kind of warmth that comes from our delightful and delicious products and more homey store concept."
These two new stores highlight designs that reflect happy bondings shared with the family. Its use of wood elements create a warm interior finish, evoking comfort that's unmistakably home.
"While the new Red Ribbon stores create a trademark of being warm and homey, we would like our customers to feel that they are part of a much bigger family that makes every day a special celebration," Rivera said. "With Red Ribbon, they are always welcome."
She continued, "This is evident through the new designs we painted on the walls.  We visually translated the sweet family bonds, reminding every Filipino family of their own kulitan and lambingan that are made more special and unforgettable with Red Ribbon's sweet delights. We want to give them an exciting and delightful experience that stays with the customer from the moment they enter our store and long after they leave."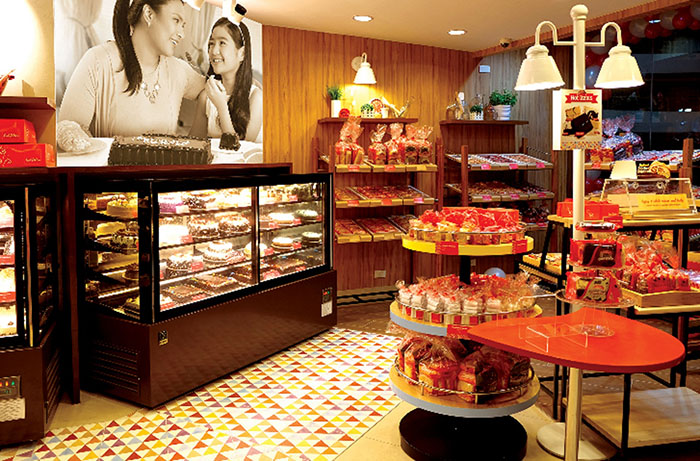 Its spacious interior design give customers a sense of personal space in choosing their favorite Red Ribbon products. Furthermore, a special Dedication Cake counter is mounted "so they can see how their very heartwarming dedications are inscribed on their cakes."
"This exceptional customer experience is further complemented by our hospitable crew members who gladly welcome the customers every time they enter the store," Rivera said. "Such friendliness and warmth give the customers more reason to come back."
Red Ribbon started as a small bakeshop in Timog Avenue in Quezon City, which further expanded into a proudly Filipino-owned business that has taken part in every Filipino family's special moments. To date, the bakeshop has more than 300 branches nationwide, growing to become a hub where everyone is welcome to bring home the experience of warmth found in every slice of its many sweet offerings.
For Red Ribbon, it's always about "bringing home the experience of warmth and love found in every bite of its cakes, breads and pastries," Rivera said.
She concluded, "Home is where the heart is, that's why Red Ribbon continues to innovate not only its products but also the concept of its stores. At Red Ribbon, Filipino families can make their everyday moments even sweeter."
The Red Ribbon stores in TriNoma and Market! Market! are now open to serve Filipino families during mall hours. Visit the new concept stores now and bring home a box of happiness sealed with a Red Ribbon.
Hits: 117