Boracay: Upon the Shores of Discovery
By DRAPHNY OLASIMAN Photography By PAUL CAGAYAN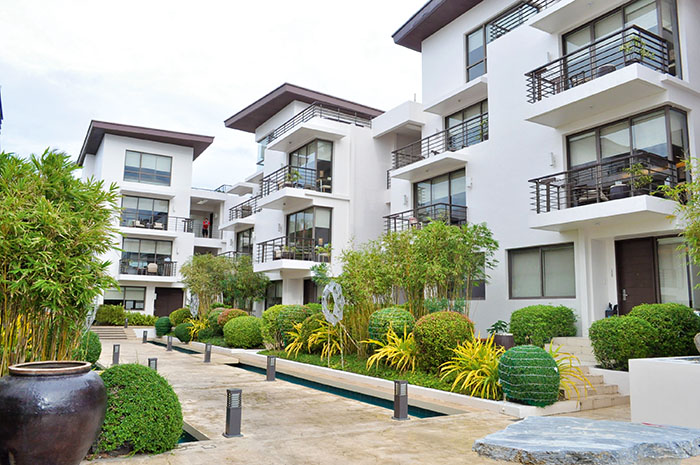 If you want to pamper yourself, why settle for less when you can have the best?
This love month, couples and singles shouldn't miss the luxuries of what Discovery Shores Boracay has to offer. It makes perfect sense to set your stress-free agenda at this beautiful resort, where you'll experience the niceties of indulgent living—luxurious suites, a remarkable view of the sunset, excellent cuisine, and very accommodating staff.
The moment you leave the Caticlan airport, the pampering begins.
They have their own lounge area where the crew will offer a refreshing set of scented towels, snacks and drinks. You'll definitely feel like royalty with their enthusiastic welcome.
Each suite at Discovery Shores Boracay is designed to cultivate a warm, cozy state of mind to ensure that guests get to totally relax and enjoy their stay. If you wish to experience the rest of the island, they also have complimentary shuttle service until 11PM that can take you to your destination of choice.
One of our favorite services is the Beach Butler Service. During the afternoon, guests staying at the beachfront or relaxing by the pool will be brought refreshing beverages, treats and cold towels. There is also an organized activity for kids at 4pm where games and nutritious snacks are made available for them.
You can also book exciting island activities at the Front Desk. The Guest Relations Associates will assist you as they have access to all the accredited operators for island and water sports activities.
The pool is true to the photographs. It is large, clean and warm, a dip in the Jacuzzi is a great way to start a morning, or end a day for an even more relaxing sleep.
And of course, with these great facilities come great food. They have two restaurants—The Sands Restaurant and Indigo Restaurant—both serving comfort food at its best!
Discovery Shores Boracay's Terra Wellness Spa is also one of the most relaxing places at the resort. You can spend hours lying in bed as professional therapists release all your body pains and stress. Aside from the calming music in the room, the aromatherapy induces peaceful thoughts to calm your mind, body and soul. Terra Wellness Spot is a haven that allows you to go back to reality at you own pace after the treatment. (More on Discovery's Terra Wellness Spa on our March issue.)
But amidst all this, the greatest feature of luxury is always the service and Discovery Shores Boracay has provided that and more. The crew ensured every room is spotless on a daily basis, and everyone is very friendly, not to mention extremely helpful. Nothing beats the smile of the people, and that's luxury you can't buy. ■
Discovery Shores Boracay is located at Station 1, Balabag Boracay Island 5608, Malay, Aklan, Philipines.
For Reservations, Contact: Tel no. (63 36) 288.45.00 or (63 2) 720.88.88
Fax no. (63 36) 288.45.05 or (63 2) 720.55.55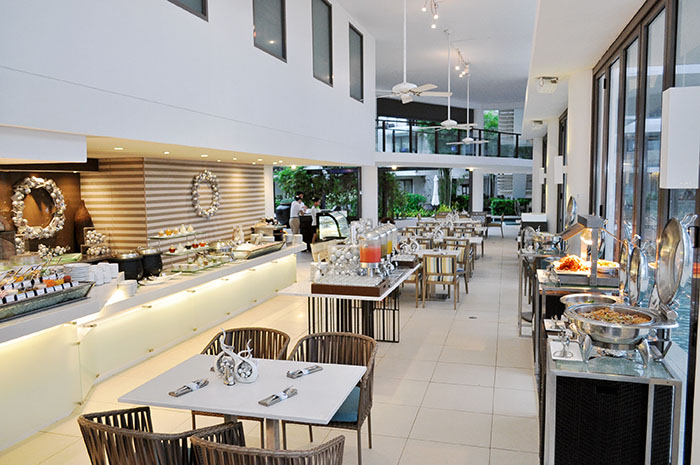 SANDS RESTAURANT
Breakfast is served daily from 6am up to 10:00 am. Sands also offers contemporary island cuisine for lunch and dinner.
We tried their version of the Bacolod Kansi. It is similar to Bulalo but has its own distinct color and taste. Pork Binagoongan is perfect with rice, and their famous Sugpo and Aligue is cooked carefully to maintain the crispness. The Sugba Tuna features delicious thick cuts. There menu is focused on traditional Filipino cuisine and their goal is to bring out the real flavors and the original presentation of our local dishes.
The Vanilla Pandan, their signature drink, is refreshing and healthy and quite an original. When it comes to cocktails, they can whip up any beverage you wish, make sure to try their Calamansi Mojito—it's definitely something you'll enjoy.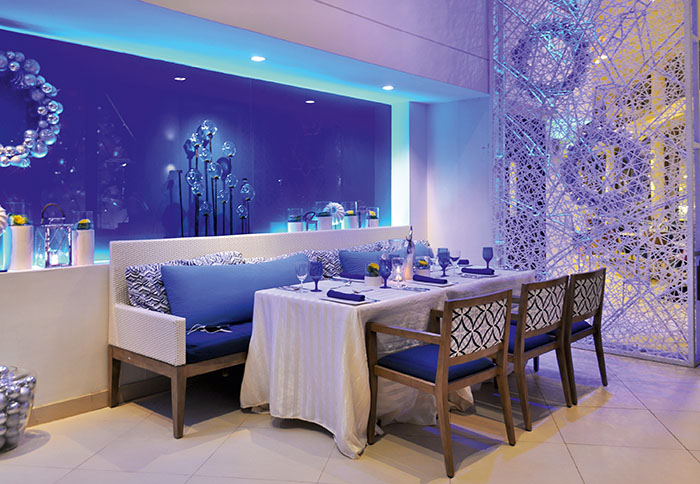 INDIGO RESTAURANT
If you want to indulge in excellent coastal cuisine—a gastronomic mix of the ocean's bounty and the land's fresh harvest, Indigo is the perfect place. You wouldn't feel blue at Discovery Shores' casual-chic dining outlet. One of the perks of choosing Indigo is you get to eat by the shore as you listen to the music of the ocean.
Indigo is also offered as a venue for special occassions where guests can be assured that every detail is meticulously planned to guarantee perfect results.
Hits: 141