Xin Tian Di Celebrates Dragon Boat Festival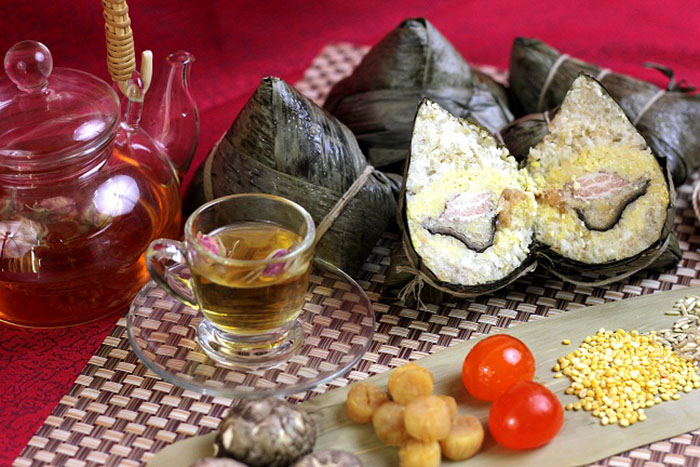 Xin Tian Di joins the Chinese community in celebrating this year's Duanwu or Dragon Boat Festival, to commemorate the life and death of the renowned scholar Qu Yuan. During the festivity, people race on dragon boats and, share on rice and meat dumplings wrapped in bamboo leaves called zongzi or machang.
To take part in the celebration, Xin Tian Di showcases variations of machang available in traditional, organic, and glutinous rice with Lotus cream on May 29-June 10, 2016. Traditional machang is available at Php 350++ per order, Organic rice machang is at Php 320++ per order, and Glutinous rice with Lotus cream is available at Php 250++ per order. Grab any of these divine creations and experience the rich culture of China.
Xin Tian Di offers authentic Chinese cuisines and unlimited dim sum. It is located at the 4th level of Crowne Plaza Manila Galleria and is open daily for lunch (11:00AM -2:30PM) and dinner (6:00PM – 10:00PM).
For more information and reservations, please call 633-7222 or email fandb.reservations@ihg.com. Follow @xintiandiofficial on Instagram and www.facebook.com/xintiandirestaurant on Facebook to be updated on the latest promotions and offers.
Hits: 119