Xin Tian Di Celebrates Mid-Autumn Festival with a Lucky Bundle of Mooncakes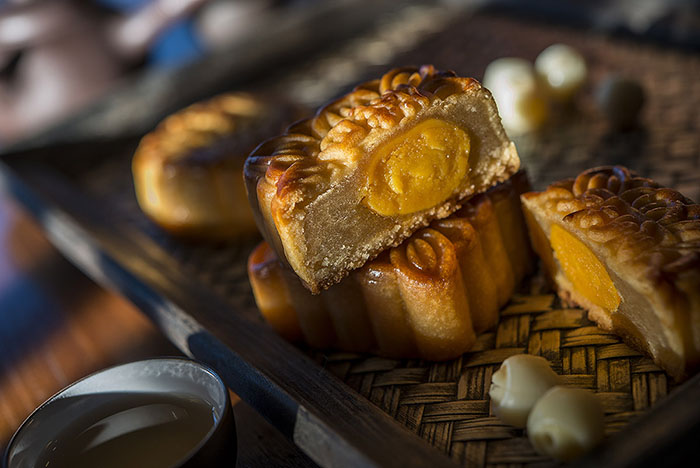 Partake on a celebration like no other as Xin Tian Di joins the Filipino-Chinese community in observing the Mid-Autumn Festival with lucky bundle of mooncakes.
Crowne Plaza Manila Galleria through its Chinese specialty restaurant, Xin Tian Di is offering variations of mooncakes to celebrate this festivity.  Mooncakes are available in traditional, 2-egg yolk, custard snow skin, sesame seed snow skin, and green tea snow skin flavors.   Pre-selling period starts on August 1, 2016 while redemption period starts on September 1-15, 2016 just in time to share a fresh box of mooncakes with family and friends.
Xin Tian Di's special mooncakes are available in a box of 4 large pieces: Snow Skin (Php 2,088 nett), 2-Egg Yolk (Php 2,088 nett), Traditional (Php1,688 nett). It is also available in a box of 6 mini sizes: Snow Skin (Php 2,288 nett), and Traditional (Php1,988 nett). Each box of mooncake includes 50% discount vouchers on Xin Tian Di's Dim Sum Unlimited and Set Menus.
The Mind-Autumn Festival is part of the Chinese culture which involves gathering of family members and sharing of mooncakes, a tradition symbolizing completeness and prosperity for the whole family. Mooncakes are most often given as gift to friends and relatives to express love and best wishes.
To order this tasty treat in advance, call 633-7222 or email fandb.reservations@ihg.com
Hits: 69