A perfectly balanced sweet-salty goodness you can't resist!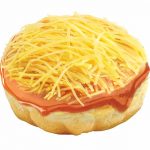 Snacking with your family is definitely more enticing with the cheesy goodness of classic Red Ribbon ensaimadas. That is why it has been a favorite mainstay treat for the young and the young-at-heart.
Now, Red Ribbon, one of the leading bakeshop chains in the Philippines, makes a good thing even so much better with the all-time favorite Red Ribbon Cheesy Ensaimada.
The cheesy goodness of the ensaimadas has now leveled up to achieve the perfect balance of sweet and salty taste. This new and exciting flavor is brought by the perfect combination of butter and sugar toppings covered with long and thick strands of creamy cheese.
Aside from the new twist, Red Ribbon Cheesy Ensaimada also introduces two new flavors that will surely satisfy your every ensaimada craving.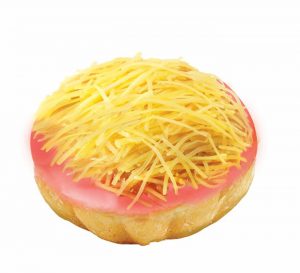 The Strawberry Cheesecake Ensaimada is topped with a rich layer of luscious strawberry and cream cheese for that perfect complement to the salty cheese toppings while the Red Ribbon Salted Caramel Ensaimada is generously smothered with salted caramel topping and long strands of creamy cheese. These two new flavors are guaranteed to be the best snack time must-have in any lunch box.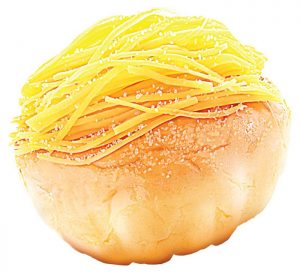 Red Ribbon Cheesy Ensaimadas are available for P25 only while the Red Ribbon Strawberry Cheesecake Ensaimada and Red Ribbon Salted Caramel Ensaimada are priced at P35 each.
"We always want to serve new flavorful treats for our customers," said Ned Bandojo, Head of Marketing of Red Ribbon. "These Cheesy Ensaimadas promise to deliver what our customers truly deserve, which is to have more reasons to make ordinary moments with family and friends so much sweeter."
With Red Ribbon's new and improved Cheesy Ensaimadas, snack time will be ever so memorable.
Red Ribbon Ensaimadas are now available in all stores nationwide.
Hits: 77