Johnnie Walker raises its glass to Filipino ambition with the Johnnie Walker Blue Label Philippine Crafts: Our Cities Limited Edition bottles
Following the recent launch of the Keep Walking Philippines campaign, Johnnie Walker introduces the Johnnie Walker Blue Label Philippine Crafts: Our Cities limited edition bottles to celebrate the ambition of every Filipino.
Johnnie Walker recognizes the Filipino's journey to progress and achieving greatness, and encourages Filipinos to keep walking towards their goals. The Johnnie Walker Blue Label Philippine Crafts: Our Cities collection is a nod to the ambitious and resilient Filipino spirit.
Boasting of three distinctly Filipino designs, the bottles are embossed with golden symbols of the Philippines' centers of progress: Manila, Cebu, and Davao. These bottle designs share the cities' stories of progress in the realms of art, culture, and innovation.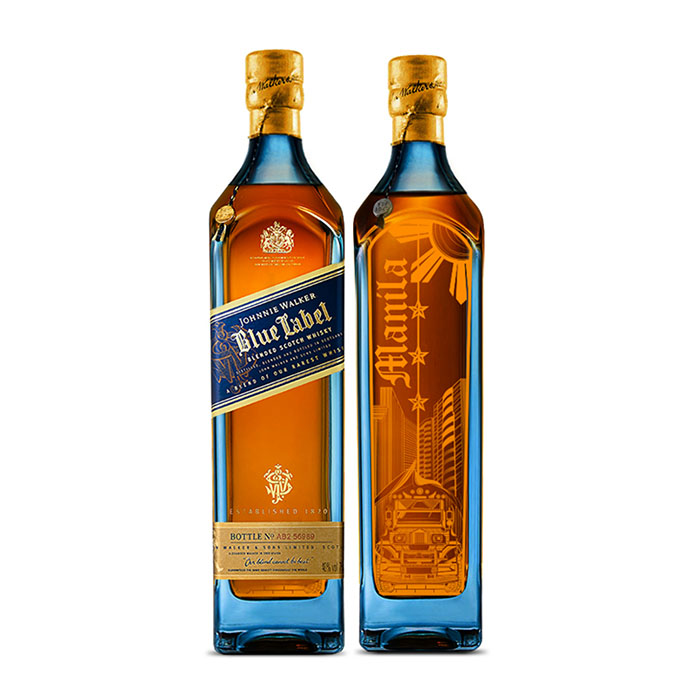 The Manila Jeepney
The Manila jeepney, a symbol of ingenuity, is an example of how Filipinos take the unexpected and transform it into a colorful, striking, and globally recognized icon. A remnant of the Philippines' war-torn history, the jeepney is a reflection of how ingenuity and ambition allow the Filipino to adapt and flourish in any situation.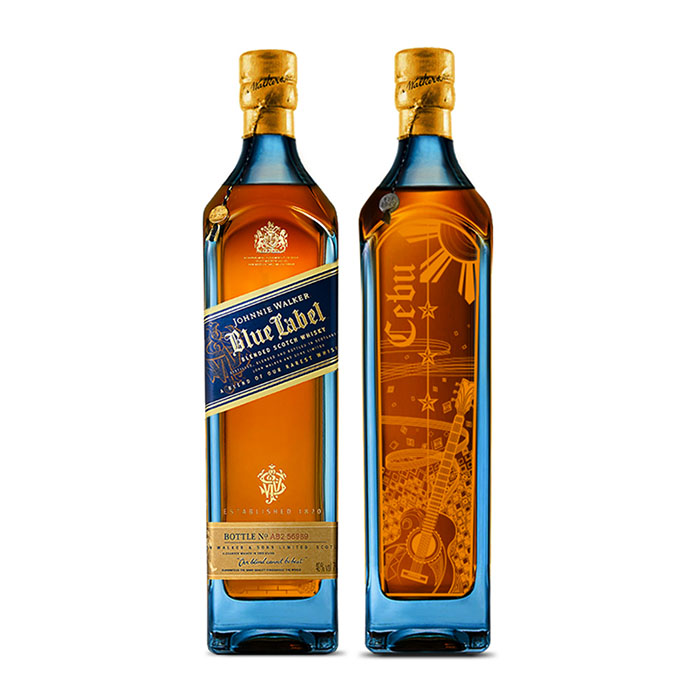 The Cebu Guitar
The Cebu guitar, a symbol of artistry, fuels one of the country's biggest forms of cultural expression: music. The guitar is a tribute to emerging local artists – encouraging and uplifting other Filipinos into following their ambition through music.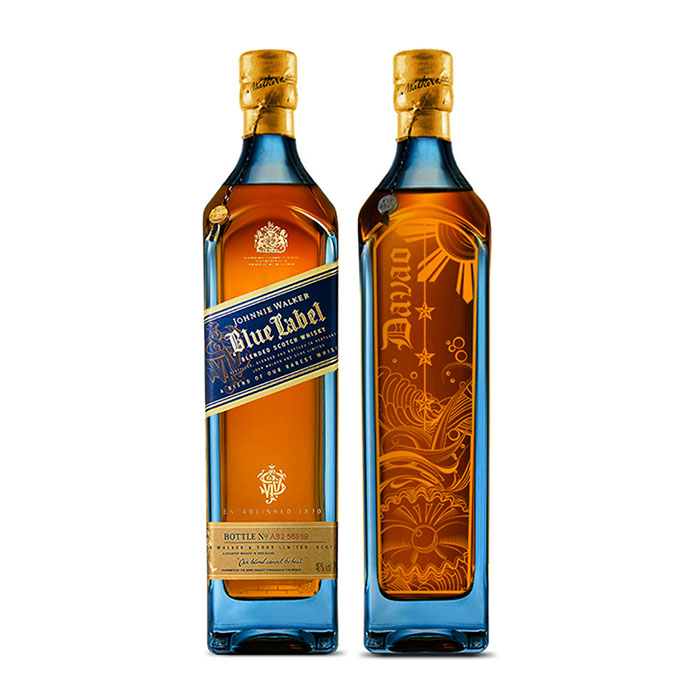 The Davao Pearl
The Davao pearl has become a symbol of innovation in jewelry-making, gaining worldwide allure. The pearl, sought-after for its impeccable luster, is transformed into valuable pieces of jewelry by local artisans, proving that innovation and ambition take Filipino artisanship to the global stage.
"At Diageo, we recognize the power of ambition in every Filipino and how it can move us forward as a nation," says Diageo Philippines General Manager Vanee Gosiengfiao. "The Johnnie Walker Blue Label Philippine Craft: Our Cities Limited Edition bottles reflect the brand's legacy of celebrating personal progress and, ultimately, represent the resilient Filipino spirit that keeps us walking."
Johnnie Walker Blue Label is an unrivaled masterpiece, demonstrating the ultimate commitment to flavor and craftsmanship. This blend is an epic achievement of the modern whisky era–a perfect combination of heritage and modernity, showcased in a striking, contemporary bottle that makes it an ideal choice for today's luxury consumer.
This special collection of Johnnie Walker Blue Label is available in limited quantities starting the third week of December 2016. With only a few bottles available for purchase, it is made for momentous celebrations and is an exceptional token for progressive individuals.
The Johnnie Walker Blue Label Philippine: Our Cities collection is available in leading supermarkets. For more information, you can visit the Johnnie Walker Philippines Facebook page at http://www.facebook.com/JohnnieWalker.
Hits: 76