Level Up Your Home Cooking with Delicious Vietnamese Food Through PHO24®'s Easy-to-Cook Home Meal Kits
Manila, Philippines. November 2, 2020 – Filipino foodies looking to expand their gastronomic experience at home from the usual sweet, salty, sour, and sauce-filled flavors can now enjoy the equally delicious yet fresh and herbs flavors of authentic Vietnamese food in the comfort of their own home through the easy-to-cook PHO24®'s Home Meal Kits.
Experiencing Vietnam's National Dish
Considered the national dish of Vietnam, pho, pronounced "fuh," is served in every Vietnamese household. Vietnam's no. 1 pho chain PHO24® now has a branch in Manila that offers a Home Meal Kit of its bestselling Beef Fillet Pho, which is made with 100% premium beef slow-cooked in beef broth that has 100% beef shin bones and 24 special ingredients of herbs and spices for that deliciously authentic Vietnamese food experience.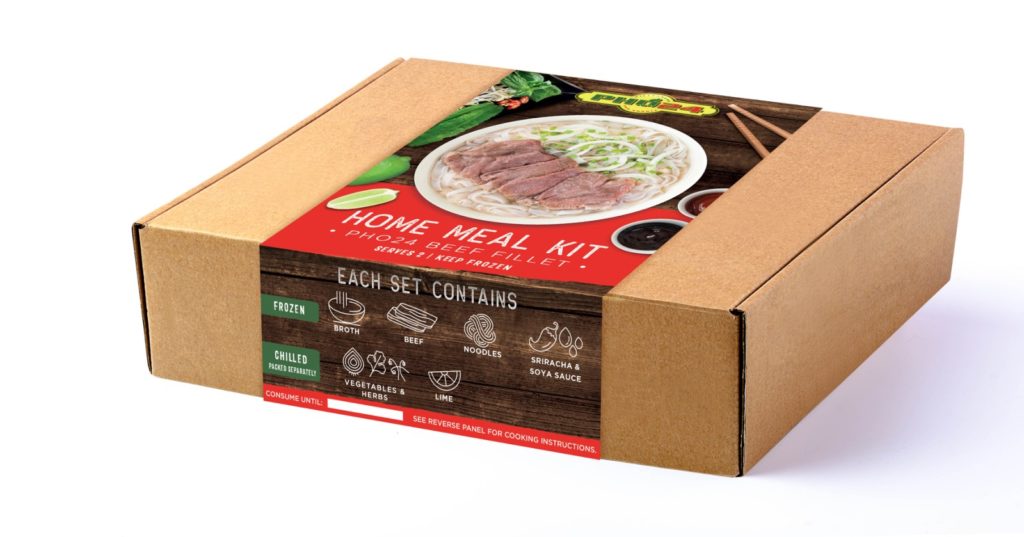 The PHO24® Beef Fillet Pho Meal Kit, priced at PhP540 for delivery, serves two and includes rice noodles, fresh vegetables, and tender beef slices, filled with a delicately blended broth, making it a delicious and healthy treat.
"Filipinos love flavorful dishes, and they can satisfy their taste buds with something different through Vietnamese food that is deliciously authentic," said Business Development Head for PHO24 Ned Bandojo. "We're happy to make Vietnamese food more accessible to Filipino foodies through our easy-to-cook Home Meal Kits."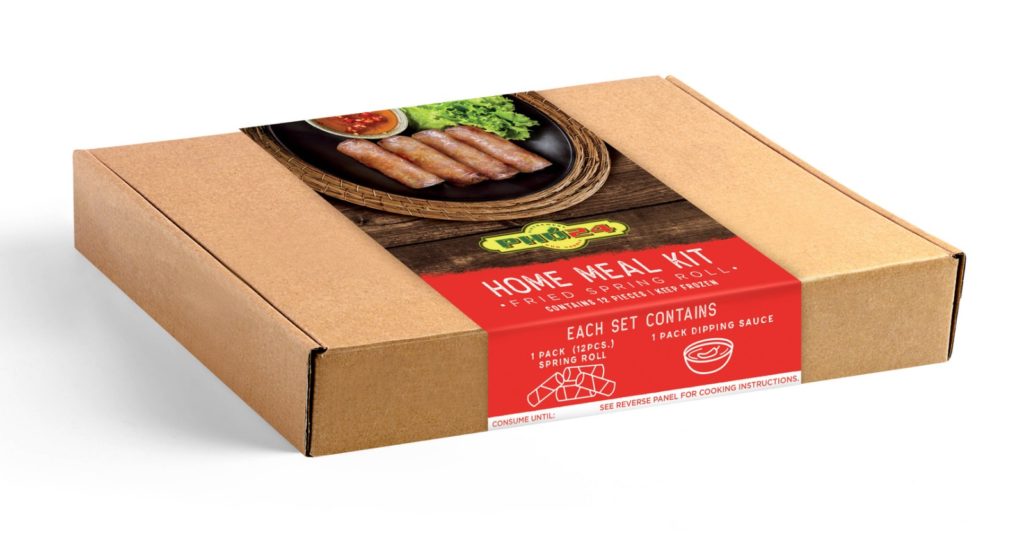 Aside from the Beef Fillet Pho Meal Kit, PHO24® also offers Fried Spring Rolls Meal Kit, which contains 12 pieces of crispy fried rolls served with traditional Vietnamese dipping sauce. The kit is priced at Php360 for delivery transactions.
The Convenience of Home Delivery
The easy-to-cook Pho24® Home Meal Kits are now available via deliverythrough Facebook Online ordering and food delivery apps GrabFood, Foodpanda, and LalaFood. Those in Pasay and nearby areas can also opt for takeout from its branch in Double Dragon Plaza.
To learn more about #Pho24HomeMealKit, check out the Pho24Philippines Facebook page and @pho24philippines Instagram page.
About Jollibee Group
Jollibee Group is one of the fastest-growing Asian restaurant companies in the world. It operates in 34 countries, with over 5,800 stores globally with branches in the Philippines, United States, Canada, the People's Republic of China (including Hong Kong and Macau), United Kingdom, Italy, Vietnam, Brunei, Singapore, Saudi Arabia, United Arab Emirates, Qatar, Oman, Kuwait, Bahrain, Indonesia, Costa Rica, Egypt, El Salvador, Panama, Malaysia, South Korea, Japan, and India. It has 8 wholly-owned brands (Jollibee, Chowking, Greenwich, Red Ribbon, MangInasal, Yonghe King, Hong Zhuang Yuan, Smashburger), 3 franchised brands (Burger King and Panda Express in the Philippines, Dunkin' Donuts in certain territories in China), 80% ownership of The Coffee Bean and Tea Leaf, and 60% ownership in the SuperFoods Group that owns Highlands Coffee and PHO24 brands. Jollibee Group has entered also into a joint venture agreement with the Tim Ho Wan Group to open and operate Tim Ho Wan restaurants in Mainland China.
Jollibee Group is a significant investor in Titan Dining LP, the ultimate holding entity of Tim Ho Wan Pte. Ltd., and has a business venture with award-winning Chef Rick Bayless for Tortazo, a Mexican fast-casual restaurant business in the United States.
Jollibee Group has been named the Philippines' most admired company by the Asian Wall Street Journal for ten years and was honored as one of 'Asia's Fab 50 Companies' by Forbes Asia Magazine.
Jollibee Group has grown brands that bring delightful dining experiences to its customers worldwide, in line with its mission of serving great tasting food and spreading the joy of eating to everyone.