New World Hotels and Resorts Prepares Run and Raise 2017 for ABS-CBN's Foundation, "Bantay Edukasyon"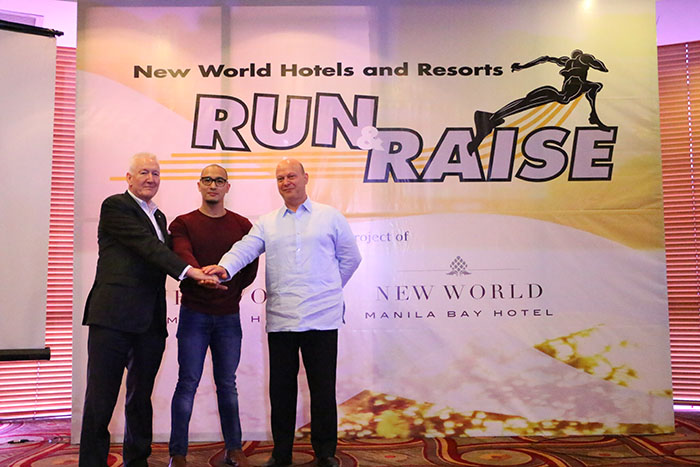 New World Manila Bay Hotel together with sister property, New World Makati Hotel, prepares for its annual fun run to raise funds to enrich their advocacies.
This year, New World Hotels and Resorts aims to build a better future by supporting organizations that aid in providing proper education and development  of the children.
The upcoming Run and Raise 2017 will be for the benefit of the scholars of Bantay Edukasyon – a project of Bantay Bata 163 that grants scholarship to abused children. Providing education is the long-term solution to help alleviate poverty, which was found to be one of the main causes of child abuse. Bantay Bata 163 is one of the programs of the ABS-CBN Lingkod Kapamilya Foundation, Inc. that ensures the welfare and protection of the Filipino children.
"Run and Raise 2017" will be on 5th of February 2017 at CCP Roxas, Boulevard. It will feature distances of 3km, 5km, 10km, and a 16km. Registration starts 27th of October 2016 online and at selected sites. Rate of race kit starts at Php 450.
Gun start is at 5:30 a.m., with exciting prizes such as annual fitness center memberships, overnight hotel accommodations with buffet breakfast for two , lunch or dinner buffet experiences for two , signature massage treatments and more from New World Hotels and Resorts and valued partners for the top three male and female podium finishers of each category.
This event is supported by ABS-CBN; Business World, Malaya Business Insight, Philippine Daily Inquirer; Business Mirror; Garmin. Shapes and Curves, 100Plus, Slimmer's World, Vines, and Mary Kay.
For more information, please contact New World Manila Bay Hotel at +63 2 2526888 or follow us in Facebook/NewWorldRunandRaise2017.