Philippine Harvest at Central Square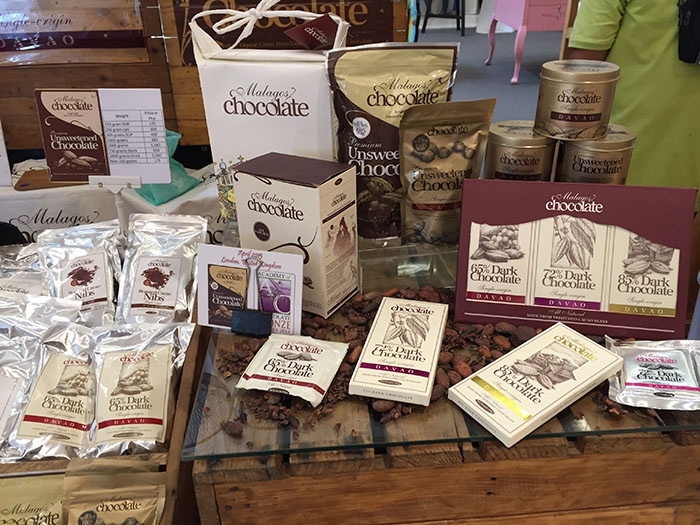 The Philippines boasts of having one of the most diverse array of agricultural selection – having a myriad of strains from rice, crops, beans and fruits harvested from the different provinces and regions of the country. To celebrate and promote the richness of Philippine agriculture, the Department of Agriculture (DA) together with Central Square and SSI Group, Inc. invites you to PHILIPPINE HARVEST, an Organic, Artisanal, Natural and Indigenous Agri Food Fair last May 27 to 29 at Central Square.
More than thirty exhibitors curated by the Department of Agriculture will be present to showcase and sell products which include coconut and its derivatives, adlai, heirloom rice, organic colored rice, artisanal chocolates, dairy products, honey, cacao, coffee, tabon-tabon, sua, and organic meat.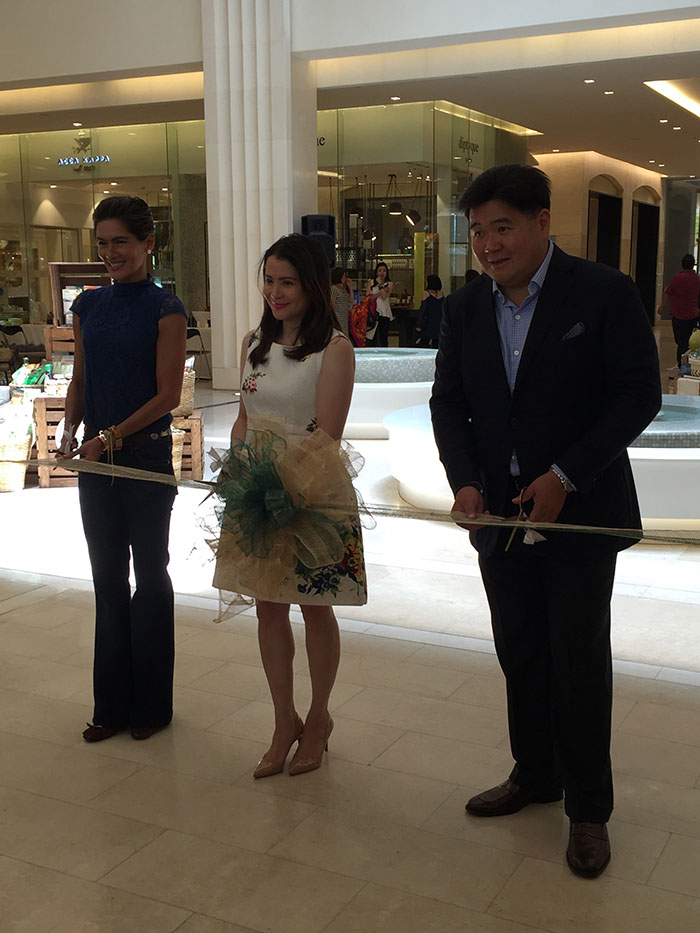 "This event will be an opportunity for us to meet some of our farmers, processors, and retailers of premium organic, natural, and indigenous products that reflect our culinary culture which is at par with international standards," said DA Undersecretary Bernadette Romulo-Puyat, Undersecretary for Special Concerns, and Chair of the National Organic Agricultural Board (NOAB).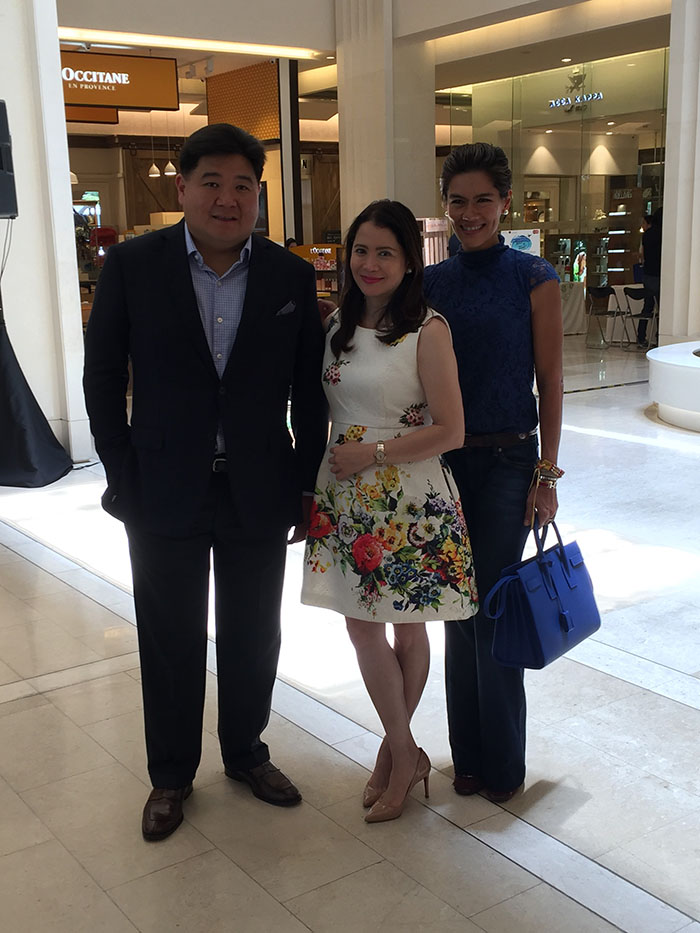 She added, "I encourage everyone to be co-producers; grow some of your own food; eat real food; visit a farm; shake the hand that feeds you; know the story behind the food that you eat; meet your farmers and fisherfolks; learn more about your local or regional food history and cultural dishes. If that's too much for you, just buy food that supports our local farmers and fisherfolks."
In support of this endeavor is Mr. Anthony Huang, President of SSI Group, Inc., who said, "We at SSI are proud to partner with the Department of Agriculture to promote the best of what the Philippines has to offer. This is yet another way of enriching the lives of our customers – by offering them the opportunity to experience and appreciate the different varieties of Philippine food products as well as meet the men and women behind them."
The three-day agri food fair is an avenue where you can buy, bring home and appreciate organic, artisanal, natural and indigenous products that are native to our country. The fair will be located at the lower and upper ground floors of Central Square in Bonifacio High Street Central and will be open to the public during mall hours.
PRODUCT DESCRIPTION
Source: Department of Agriculture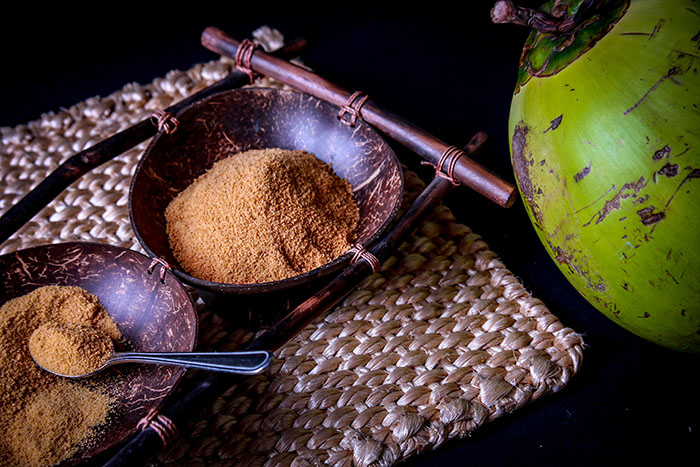 Coconut
Scientific name: Cocos nucifera
Spanish Translation: Coco
The coconut tree is called the "Tree of Life" because of the endless list of products and by-products from its various parts. Coconut provides a nutritious source of meat, juice, milk, and oil that has fed populations around the world for generations. Coconut is highly nutritious, rich in fiber, vitamins, and minerals, and it is classified as a "functional food" because it provides many health benefits beyond its nutritional content.
The coconut is also one of the ten (10) most important tree crops, taking into account that it plays a vital role in boosting the economies of many countries, including the Philippines. It started as a colonial crop forced on the natives by gubernatorial edict in 1642 and began to be an important commercial agricultural crop by the turn of the 20th century. At present, the coconut is among the top 10 export commodities of the country, as exhibited by the good export performance of both traditional and non-traditional coconut products. 20% of the local coconut production goes to the domestic market, while 80% goes to the export market. (sources: www.pca.gov.ph; www.coconutresearchcenter.org)
Producers: Davao, Zamboanga Peninsula, Northern Mindanao, Eastern Visayas
Top Importing countries: Australia, Brazil, Brunei, Canada, China, Germany, Hong Kong, Japan, Lebanon, Malaysia, New Zealand, Netherlands, Russia, Singapore, South Korea, Spain, Taiwan, Thailand, UAE, UK, USA, Vietnam
Varieties: Tall – Baybay, San Ramon, Tagnanan, Laguna, Agta, Macapuno
Dwarf – Catigan, Cococino, Kinabalan, Pilipog, Tacunan,Mangipod, Tampakan
Products: Virgin Coconut oil, Coco water, Desiccated Coconut, Coco Sap Sugar, Coconut Sap Liquor, Coca Sap Vinegar, Coconut flour, Coir, Copra, Coconut Shell, Coconut soap, margarine, detergent, confectionery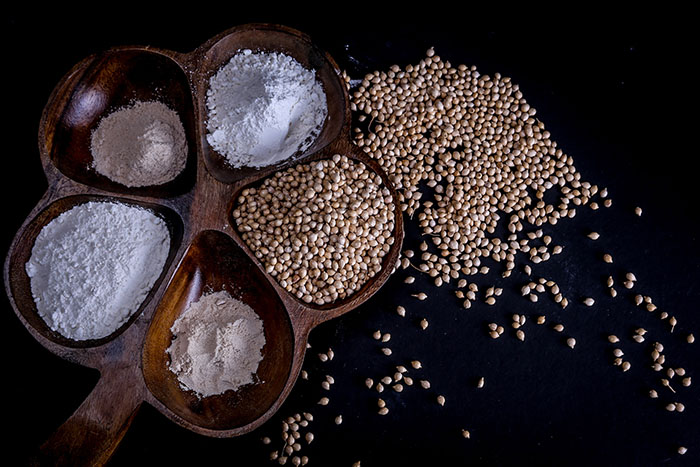 Adlai
Scientific name: Coxlacryma-jobi
Spanish Translation: —
Adlai is known to be a tall grain-bearing plant of the grass family. It has been cultivated since the ancient times and is recognized as a traditional staple food of the indigenous people in the southern and eastern parts of Asia. In the Philippines, adlai is being cultivated as a minor cereal crop, particularly by the indigenous people living from Mindanao such as the Subanen, Bagobo, Manobo, and Talaandig. Local indigenous communities use it as a substitute to corn and rice flour, key ingredient to the preparation of local sweet delicacies such as biko, suman and kutsinta, and it is also a good source of livestock feed. In addition to this, adlai is used to prepare food for rituals during harvest time. (source: www.slowfoodfoundation.com)
Producers: Cagayan Valley (Region 2); Zamboanga Peninsula (Region 9); and Northern Mindanao (Region 10)
Top Importing countries: —
Varieties: Pulot (glutinous), Gulian, Tapul, Ginampay
Products: rice, rice-based products (champorado, kakanin, sinukmani, Maja Blanca, Polvoron, Turones de Adlai, Adlai Flour, Adlai Tea, Adlai Wine, and Adlai Coffee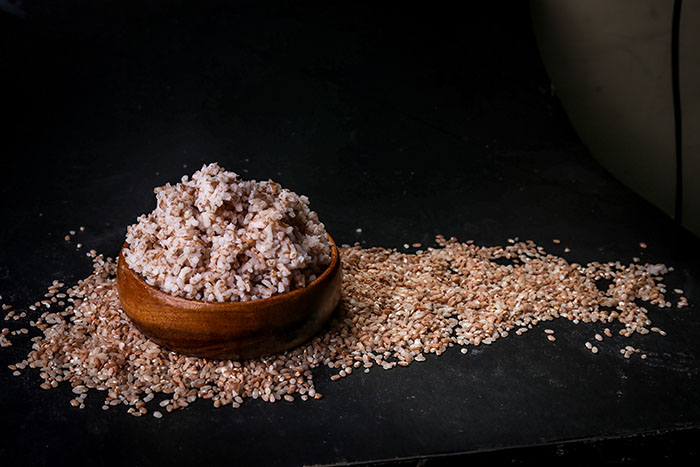 Heirloom Rice
Scientific Name: Oryza sativa
Spanish Translation: arroz
Heirloom rice varieties are products of the Rice Terraces which is a UNESCO World Heritage Site since 1995. The more than 2,000 year old rice terraces was intricately carved by the early settlers of the region which boasts of a comprehensive irrigation system that relies on water from mountain forests. Staying true to the name, heirloom rice varieties are passed from generation to generation and are commonly grown by families in their ancestral lands. The process of farming is stripped of modern mechanisms, thus making it truly traditional.
According to the International Rice Research Institute (IRRI), heirloom rice varieties are more flavorful, aromatic, and have exceptional nutritional value when cooked. Even without hints of food coloring or any additional flavoring, the cooked rice leaves a fine aftertaste and one can eat it without any viand. These rice varieties are also resilient as they show high tolerance to stresses brought about by the environment, making them perfect varieties for withstanding the effects of climate change. (sources: IRRI; http://www.rappler.com/move-ph/issues/hunger/70991-heirloom-rice-project-irri-cordilleras)
Producers: Cordillera Autonomous Region (CAR) and certain regions of Mindanao (Arakan Valley Complex and Lake Sebu in Cotabato)
Top Importing Country: United States (Rappler, 2014)
Varieties: Imbuucan, Lasdakan, Ominio, Tinawon, Unoy, Ulikan, Balatinaw, Jekyot, and Chong-ak
Products: —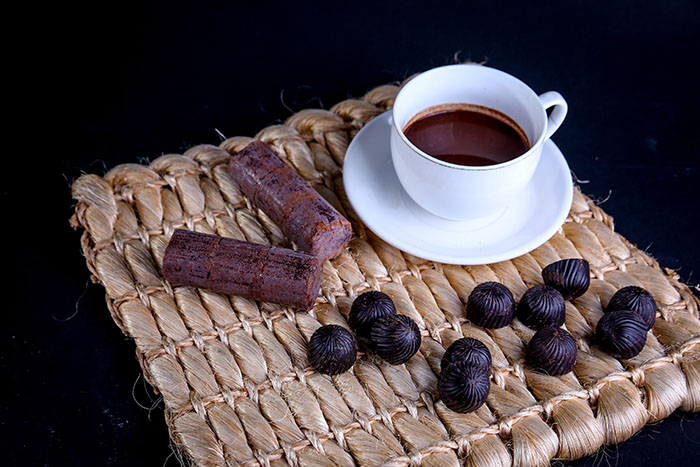 Cacao
Scientific name: Theobroma cacao
Spanish Translation: Cacao
Cacao beans were brought to the Philippines by the Spanish Friars for their private consumption and as a drink to be served to their esteemed and important guests during the 1500s. The Philippines was the first country to receive cacao outside of the New World when the Spanish brought it there from the Soconusco region of Mexico. Since then, cacao has been part of the culinary tradition of the Philippines. Ivory Coast, Brazil, Ghana, and Malaysia are among the major world producers of cacao, while the Philippines produces less than 0.5% of the world supply. There are about 10,000 to 15,000 cacao farmers in the country. (sources: www.slowfoodfoundation.com; http://www.archive.org/stream/cacaocultureinph00lyonrich/cacaocultureinph00lyonrich_djvu.txt)
Producers:  Davao Region, Cebu, Bohol, North Cotabato, Bicol Region
Top Importing countries: USA, Thailand, United Kingdom, Indonesia, Malaysia, Netherlands, Singapore, Palau, Saudi Arabia, UAE
Varieties: Criollo, Forastero, Trinitario, BR 25, K 1, K 2, UIT 1, ICS 40, UF 18, S 5, K 4, K 9
Products: Cosmetics, candies, raw beans, dried cacao beans, Artisan Chocolates
Coffee
Scientific name: Coffea (varieties: Coffea arabica, Coffea liberica, Coffea canephora, Coffea excelsa)
Spanish Translation: Café
The first coffee trees in the Philippines were introduced in Lipa, Batangas by a Franciscan Friar in 1749. It is one of the few countries that produces the four varieties of commercially-viable coffee: Arabica, Liberica (Barako), Excelsa and Robusta. Climatic and soil conditions in the Philippines, from the lowland to mountain regions, make the country suitable for all four varieties. The Philippines became a top coffee exporter towards the end of the Spanish Colonization until the coffee rust hit the country in 1889. As of 2012, the Philippines produces 30,000 metric tons of coffee a year, up from 23,000 metric tons just three years ago. (source: Philippine Coffee Board)
Producers: Batangas, Negros Occidental, SOCCSKSARGEN, Davao Region, ARMM, Bukidnon, Benguet, Cavite, Kalinga, Apayao, and Ilo-Ilo 
Top Importing Countries: Singapore, Japan, Malaysia, USA
Varieties: Arabica, Liberica (Barako), Excelsa and Robusta
Products: Sagada Arabica, Robusta Coffee Beans, dried coffee beans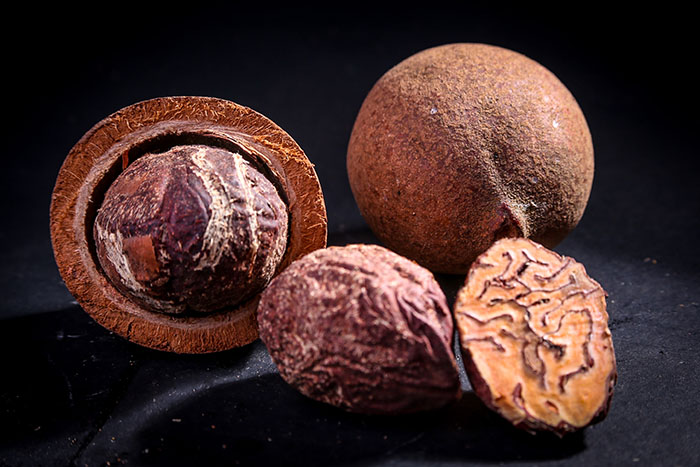 Tabon-Tabon
Scientific Name: Atuna racemosa
Spanish Translation: —
Tabon-Tabon is an exotic tropical fruit from which is usually grown in the wild or in the backyards of some towns in Northern Mindanao. It is used to prepare a local raw fish dish called kinilaw. The tabon-tabon also endemic in tropical Asian countries and the Pacific Islands. The tree is about 8 to 10 meters long and the fruit is brown and spherical in shape, very similar to chico, but has a woody and hard shell with a very large single seed in it.
(source: http://notecook.com/desserts/fruits/tabon-tabon-an-exotic-southern-philippine-fruit/)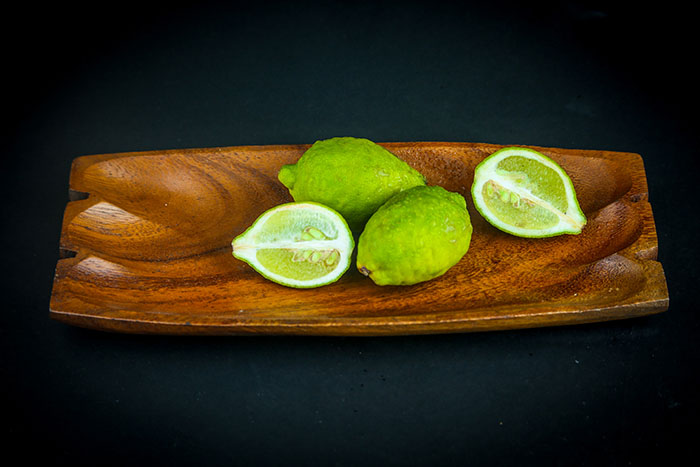 Sua (Suwa, Kaffir / Markut Lime)
Scientific Name: Citrus hystix
Spanish Translation: Hojas de Lima cafre, Hoja de lima kaffir, Lima kaffir
The sua (suwa) is a small native lime found in Mindanao. It is a small, bright green fruit which is also commonly used in Thai, Vietnamese, Cambosian, Burmese, Indonesian, and Malaysian cuisines due to its aroma and distinct tangy taste. In the Philippines, particularly in Mindanao, it is used to remove the "fishy" taste (lansa) for seafood and as a souring agent for a local dish called kinilaw.
(sources: DA-RFO 10; http://www.stuartxchange.org/Kabuyaw.html;  http://www.citrusvariety.ucr.edu/citrus/hystrix_2454.html)
Hits: 371