Del Monte Introduces a New Healthier Fizz!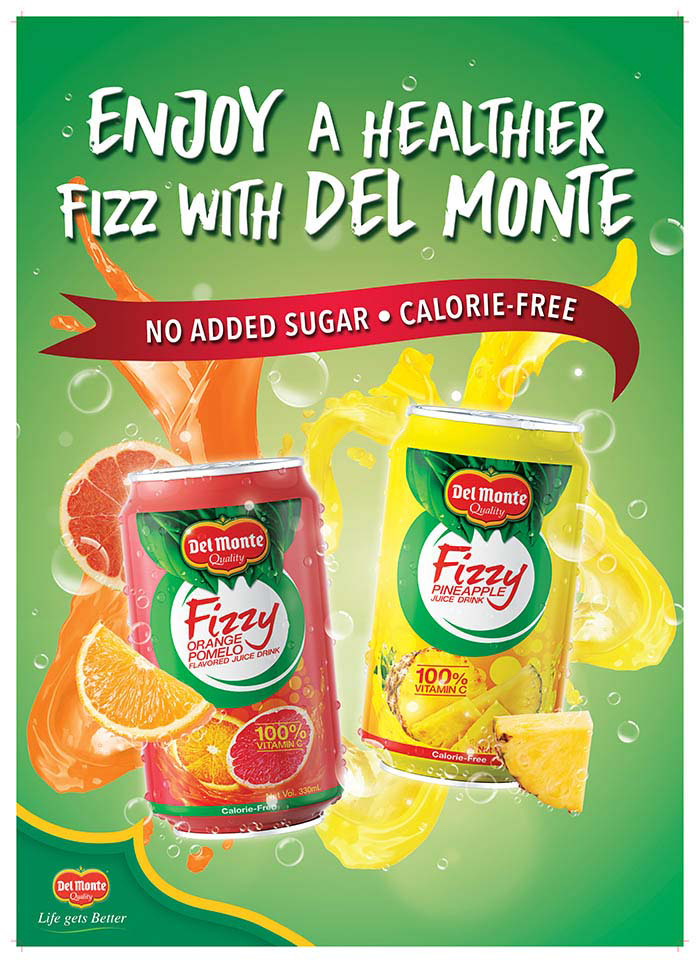 Do you love drinking softdrinks but are looking for a healthier alternative? Now, you can satisfy your craving for soda with a healthier fizzy drink! New Del Monte Fizzy Juice Drink is made with real fruit juice. It has no added sugar, and is fortified with 100% of your daily Vitamin C needs. Plus, it's caffeine and calorie free!  You can enjoy this healthier fizz in two deliciously and refreshingly fruity flavors: Pineapple and Orange-Pomelo!
Del Monte Fizzy Juice Drink is available in 330mL cans in all 7-Eleven stores nationwide.
Hits: 43