Make Your Valentines Lovelier With Jose Cuervo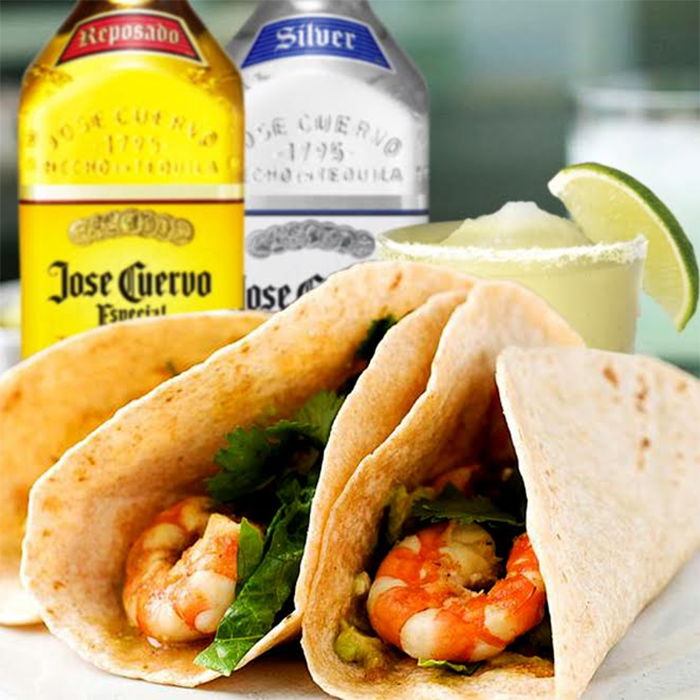 Happy Valentines Compadres! The season of love is upon us and with that, couples all across the country are looking for ways to really make the holiday just a little extra special.
This Valentines, are you considering staying in and making the evening just a little lovelier? Allow your friends at Jose Cuervo to offer you this special shrimp taco recipe that's sure to sizzle up your evening. Pair it up with a bowl of tortillas and a pitcher of frozen margarita with Jose Cuervo Silver, and you and your lover are in for a pretty good evening.
Shrimp Taco Recipe
Silver Tequila Tacos
Shrimps
3 tablespoons Jose Cuervo Especial Silver
1 teaspoon paprika
1 teaspoon cumin
2 cloves garlic, minced
4 calamansi, freshly squeezed
Cooking Oil (lauric or vegetable)
1 bag, freeze-dried shrimp 
¼ cup fresh cilantro, chopped
Pinch of salt and pepper

Spicy Mayo Mix

1 Cup mayonnaise
2 teaspoon lime juice
2 teaspoon Jose Cuervo Especial Silver
1 teaspoon pepper
1 teaspoon paprika
Pinch of salt 
Directions
Start off with the Spicy Mayo Mix. Combine the ingredients in a bowl and refrigerate until ready to serve.
Time for the shrimp marinade! In a large bowl, mix the tequila, paprika, cumin, and calamansi. Toss in the shrimp and sprinkle with salt and pepper.
Heat the pan to medium and sauté the garlic. As the garlic starts to brown, sauté the shrimp and marinade. Cook the shrimp under a minute, just as it starts to pink. Remove from the pan and set aside.
For the tacos, store bought soft-shell tacos will work well. In a non-stick pan, warm the tacos for roughly 30 seconds on both sides.
With everything all done, it's time to start assembling your taco. Layer the shrimp and top it off with the spicy mayo mix and cilantro. Serve with a pitcher of Margarita with Jose Cuervo Silver.
Jose Cuervo Frozen Margarita Recipe
Ingredients from Scratch
90ml Jose Cuervo Especial Silver
30ml triple sec
120ml lime juice (or use strawberry/mango/coconut/lychee in puree or syrup)
80ml simple syrup
2 cups cube ice
Or for something simpler, you can opt to use:
220ml Jose Cuervo Margarita Mix
90ml Jose Cuervo Especial Silver
2 cups cube ice
Directions
Put all ingredients in a blender and blend.
Split to 2 glasses for you and your significant other.
Jose Cuervo Margarita Mix is available in S&R, Landmark, Puregold, Cash & Carry, and Unimart.
For the latest news and exciting events from Jose Cuervo this year, visit http://cuervointernational.com and follow Jose Cuervo on Facebook http://fb.com/cuervopilipinas.
Hits: 37